A Recap of the London Marathon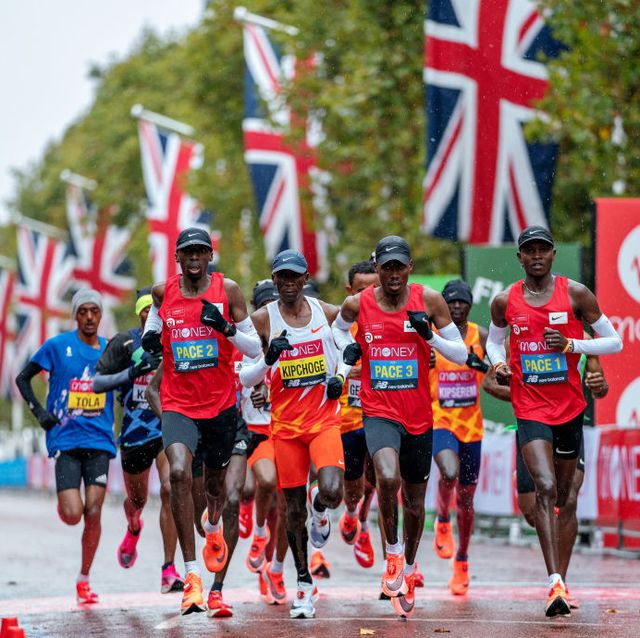 The 2020 London Marathon, which occurred on October 4, was a spiral of events. From Kenenisa Bekele withdrawing to Eliud Kipchoge's surprising defeat, this year's marathon was one worth watching.
The race was somewhat unfamiliar, eschewing its famous trip around London's landmarks for a more safe 19.6 lap, 2.15km circuit around St. James Park. Although this announcement was a shock—as other major races, such as the Tokyo Marathon, followed their normal course—the winner seemed like it would be obvious: Ethiopia's Kenenisa Bekele or Kenya's Eliud Kipchoge.
It was a disappointment and a surprise that Bekele announced his withdrawal two days before the race. A calf injury was the reason.
Bekele announced on the NN Running Team web site, "This race was so important to me. My time in Berlin last year gave me great confidence and motivation and I was looking forward to showing that again, I have worked so hard for it. I realize many people around the world have been looking forward to this race and I am sorry to disappoint my fans, the organizers and my fellow competitors."
With Bekele out of sight, Eliud Kipchoge had a clear victory cut out for him, considering he is the greatest marathoner in history. With an official world record of 2:01:39, and an unofficial record of 1:59:40, no one in the field was close to Kipchoge.
While there were some discussions online stating that runners such as Mosinet Geremew, with a 2:02:55 personal-best, may have a chance at beating Kipchoge, many stuck with the pre-race favorite.
With temperatures in the low 50s, 11mph winds, and a constant downpour, the odds were in no one's favor. Although the pacers were planning on going through 13.1 miles at 61:00, they hit halfway in 62:54.
By mile 22, the pacers had stepped off the course, leaving a nine person field to battle it out. This included Eliud Kipchoge (2:01:39), Shura Kitata (2:04:49), Vincent Kipchumba (2:05:09), and Mosinet Geremew (2:02:55). Kitata and the lead pack finally dropped Kipchoge at mile 24 by running a 3:00 km, something Kipchoge surely would have handledーas his 2:01:39 averaged around 2:58 per km.
As the leaders began the last of the 19.6 laps, four runners remained: Kitata, Geremew, Lemma, and Kipchumba. With 200 meters to go and the finish line visible, Kipchumba hit top gear, gaining a stride on his competitors. However, Kitata had one more gear, breaking free from Kipchumba, and winning the race in an epic sprint finish. The 2020 London Marathon has etched Kitata's name forever, as the man who finally defeated Eliud Kipchoge.
Kipchoge told BBC after the race that he developed a problem with his ear during the race, and also developed cramping in his body. "I had a problem [with my] right ear. It was really blocked… Then my side was really cramped," he told the BBC.
It was worth noting that he was shivering during the post-race interview, but he refused to use that as an excuse.
But Kipchoge is not done with marathons yetーhe wants to defend his Olympic title in Sapporo. 
About the Writer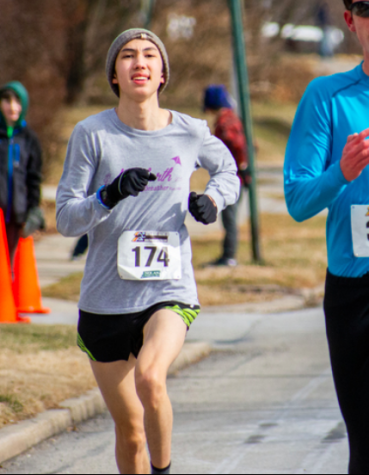 Nat Benioff, Staff Writer
Nat Benioff, a senior at Harriton, is new to the Banner this year and looks forward to contributing articles to the sports section. He enjoys writing for...