How COVID is Taking its Toll on the NFL
It's just another Sunday in 2019. Across the country, fans fill stadiums ready to cheer on their favorite football teams. Parking lots flood with fans tailgating as they await kickoff, while local bars pack with die-hard fans prepared to rally together. Everyone prepares for what will be the highlight of their week.
Flash forward to 2020. The Sunday Football experience has dramatically changed. The global spread of the COVID-19 virus has uprooted the traditional way of football.
The reality of the season in these conditions is not anything anybody would have imagined. From players such as Damien Williams and Dont'a Hightower opting out to the strictly enforced masks and social distancing, football in America has never looked so different.
Stadiums that once were filled with over 80,000 fans on game day are now limited to a select few spectators. Of the 32 teams in the league, 15 have decided to let fans attend games in person; whether it is immediate family members only or at limited capacity. The choice of allowing fans was made using state guidelines and the team's front office itself. The list of teams allowing fans is as follows:
LIMITED CAPACITY: Miami Dolphins, Cincinnati Bengals, Cleveland Browns, Houston Texans, Indianapolis Colts, Jacksonville Jaguars, Denver Broncos, Kansas City Chiefs, Green Bay Packers, Carolina Panthers, Dallas Cowboys, Tampa Bay Buccaneers, Philadelphia Eagles
FAMILY OR FRIENDS OF PLAYERS ONLY: Baltimore Ravens, Minnesota Vikings, Atlanta Falcons, New Orleans Saints.
Although some stadiums are allowing select fans to attend, the football energy is not the same. Without the loud cheers coming from the stands, the players are not as motivated. According to Jarrett Bell in an article published in USA Today, when asked about their 34-23 victorious win against Tom Brady and the Tampa Bay Buccaneers in their home opener, Saints tight end Jared Cook disclosed, "it was eerie."
The 33-year-old noted that he and his teammates each had to bring more individual energy, or there would be none.
"Our fans fuel us. People get us going," Cook told USA Today.
In a normal year, the city of New Orleans would have partied hard for their home opener. Not only Jared Cook felt this way, but many players throughout the league compared a game without fans to a simple practice session.
It was noted that some of the loudest sounds throughout the game are the thump of a ball being kicked. The players hope after this year to never play without their fans again.
The NFL took another approach from the NBA, WNBA, NHL, and PLL (Premier Lacrosse League) as they did not form a 'bubble.' A COVID-19 'bubble' was first introduced with the encouragement of expanding the number of interactions one can have while still staying safe.
Sports leagues have made their own 'bubbles,' or a set up quarantined environment, for players, coaches, and staff. They allow the competition to continue, just isolated from the outside world.
Each of these leagues executed their bubble differently, whether it was the location or rules, but all were able to carry on with games. Although the NBA had a rocky start with 25 positive cases in the first month of the bubble, they were able to quickly redeem themselves and ended the season with no cases.
Similar to the NBA, the NHL had zero cases and was extremely successful with their bubble. While the bubble the NBA made cost 150 million dollars, it paid off in the end. Without the lofty cost in mind, it is still uncertain how the NFL could have executed a bubble with more teams, larger rosters, and a different playing environment.
Without a 'bubble,' NFL players, coaches, and staff are exposed to numerous environments, increasing the risk of contracting coronavirus. In the past 2 weeks, two out of the 32 teams in the NFL shut down due to positive COVID-19 cases.
The Tennessee Titans and the New England Patriots both had players and staff members test positive. These positive cases affected the league's original schedule and caused multiple changes. Both Cam Newton, the Patriot's veteran QB, and Stephon Gilmore, who won the NFL Defensive Player of The Year Award in 2019, tested positive. These events caused the Patriots' starting roster to take a hit.
Over the past few days, people have raised concerns over whether or not the NFL season should continue. Is the NFL overlooking the safety of the players? Fearful over their safety, many players have already opted out of this abnormal season. P
layers who at higher risk of Covid-19 can opt-out and will gain $350,000 compensation, while players who decide to opt-out without high risk can receive up to $150,000. Anxious fans are eager to learn whether or not their favorite teams can play for the rest of the season.
While this NFL season is one of a kind, fans around America are adjusting to this new normal by gathering on the couch in their favorite player's jersey and making the best of it. The fans' anticipation will build as they wait to jump up and down after a touchdown, surrounded by 80,000 other fans, or high five fellow strangers around them after an interception.
Until then, we can find every fan glued to their TV screen all day on Sunday, yearning for the next time they spectate in-person.
About the Writers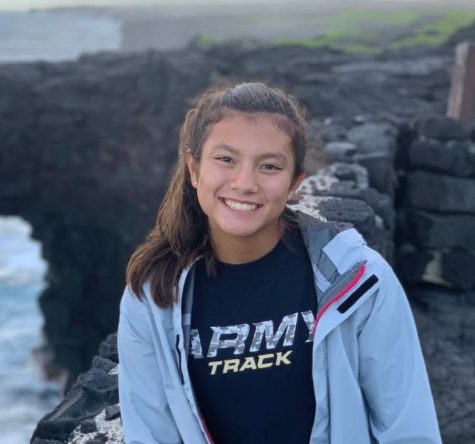 Annie Aspesi, Staff Writer
Annie is a junior at Harriton and this is her first year writing for the Banner. Annie has always loved being around sports, either playing or watching....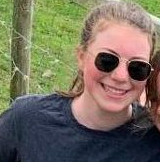 Lily Durant, Staff Writer
Lily is a junior at Harriton and this is her first year writing for the Banner. Lily has been obsessed with sports from a young age, especially football....