Reactions to the UNC-Duke Game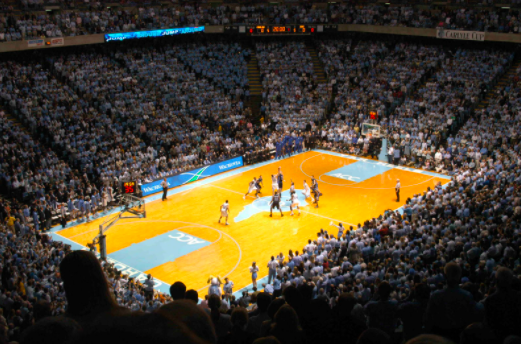 The meeting between the blue-bloods, UNC and Duke, proved to be the most exciting March Madness game of the night since the game between the 2nd seeded Villanova and and 1st seeded Kansas quickly became a one-sided affair, as Kansas led early and by many points. However, the matchup between the 8th seeded UNC and the 2nd seeded Duke was much more dramatic. A historic matchup, the two storied schools had never matched up against one another in March Madness.
Much was on the line, far beyond just a ticket to the national championship. This was possibly the coach of Duke, Coach K's, last game ever, as he announced his retirement at the conclusion of the season. UNC delivered Coach K his first ever loss, and spoiled his final home game. The question was: would they be able to spoil the party one last time? UNC and Duke also had an incredibly rich rivalry, given the proximity of the two schools. Caleb Love and RJ Barrett had led the Tar Heels throughout the postseason, delivering one big game after the other. Paolo Banchero and Mark Williams had led the Blue Devils to a similarly successful postseason, and the two teams were poised to match up in the most anticipated duel of the tournament.
The game was a nail-biter; the two programs engaged in 18 lead swaps. In the waning minutes of the game, UNC center Bacot injured his ankle in a terrifying fashion. All of UNC held their breaths. Moments later, Bacot miraculously jogged back onto the court, showing his resilience in the face of battle. Bacot was one of the most pivotal pieces in this showdown, grabbing 21 rebounds. However, it was Caleb Love who delivered the final dagger, hitting a momentous 3-point shot that would widen the Tar Heels' lead to four.
What an exciting yet sad end to Coach K's career, who ended with a career record of 1,202-368.