The One, the Only: Mr. Occhiogrosso!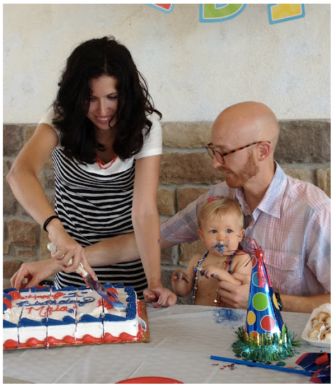 Mr. Occhiogrosso went to college to study the one subject he had always loved: math. Early in his career he worked as a programmer for a company but after reexamining what he truly wanted to do with his life, he realized that the profession that made him the happiest was teaching. So that is exactly what he did; He quit his job and pursued his passion to become a teacher.  After teaching at a charter school in Philadelphia, Mr. O eventually made his way to Lower Merion School District, and to Harriton High School specifically.
By sitting down with Mr. O, The Banner was able to get a glimpse into the everyday life of an ordinary math genius.
What do you do in your free time?
Free time? I don't have lots of it with a baby. I wake up early everyday before school to exercise. I also like to read and watch movies with my wife.
Favorite movie?
The Lord of the Rings Trilogy.
Is there anything your students do not know about you that you would like to share?
I spent three weeks kayaking in Alaska! We slept on land of course.
If you were a Harriton student how would you be involved in the school?
I was always the overachiever type. If I went to Harriton, I would probably be in as many advanced classes as possible, and maybe a dorky club? I'd also play basketball, but definitely not football. I was never really into that.
What is your greatest unrealistic ambition?
I would like to be in Congress! If I could immediately pick a job right this second that is what I would be. It's sort of frustrating to feel powerless, but being in the Senate would be an experience.
If you could eat one food for the rest of your life, what would it be?
Sweet potatoes. They have all the carbs and essential amino acids. But if we were talking about something I would like to eat all the time but didn't necessarily have to sustain me, it would be ice cream no question about it.
If you were to meet any one person from the past who would it be?
Einstein; he is really cool! Did you know there exists a book of love letters he wrote to his wife?
When asked what his most memorable experience here at Harriton has been so far, he did not hesitate to answer, "Meeting my wife!" Mr. and Mrs. Occhiogrosso both teach here at Harriton. Mr. O is a trigonometry and IB HL Math teacher and Mrs. O is a ninth grade English teacher. "It's really awesome to work with my wife, I love it," he said. "I drive to work and she drives back!"
Mr. O's math classes are well liked by many of his students. "Mr. O is great because he can be so easy going and funny but at the same time it isn't distracting. I feel like I learn so much each day in class, and we are able to get our work done while at the same time having fun," Lily Furcht, one of his HL Math students, said of him.  "He is understanding and really one of the nicest people at Harriton. I look forward to math class now!"
About the Writer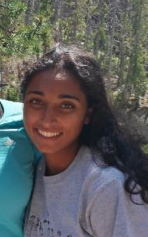 Annika Iyer, Spotlight Editor
Annika is a junior, and is thrilled to be a part of the banner community! Her other interests include playing soccer and lacrosse here at Harriton, freshmen...