Ram of the Week: Sam Eaddy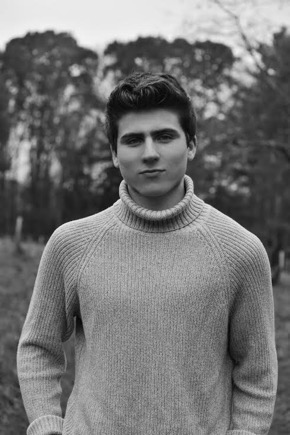 Hang on for a minute...we're trying to find some more stories you might like.
This week we sat down with San Eaddy, a junior here at Harriton who is a model student and fellow classmate in more ways than one. He was highlighted last year for his participation in trek, and we were able to catch up with him on his activities junior year. Read on to learn more!
HB: What clubs do you participate in at Harriton?

SE: At Harriton I participate in buildOn, WIA, Zenith, Harriton Swim Team, and Best Buddies.
HB: Do you find it difficult to balance school work and extracurriculars?
SE: I am able to manage my time well with swim practice, clubs, homework, and being able to hang out with my friends.
HB: What is your favorite subject at Harriton? Why?

SE: My favorite subject at Harriton is Biology. I find it very fascinating and I enjoy learning through labs and diagrams.
HB: How involved are you with swimming? What do you enjoy about it?

SE: I swim for Harriton's varsity swim team and I enjoy participating in all of the meets, and being able to hang out with my friends in practice. I am pretty involved and love to be there for my teammates.
HB: Is junior year how you expected it to be?
SE: Yeah definitely, the workload is definitely more than the past two years but I definitely feel as if I can manage my time well.
HB: What made you want to participate in Zenith?
SE: I wanted to participate in Zenith because I love to express my creativity in many different ways and I thought it would be an amazing opportunity to do so.
HB: What extracurriculars do you spend the most time on?
SE: I spend most time swimming throughout the year. I swim for my club team BSC most days a week along with the practices and meets I swim in on Harriton's Swim team.
HB: Anything else you want to say to the Banner?
SE: Go Rams!