Ram of the Week: Hannah Klatte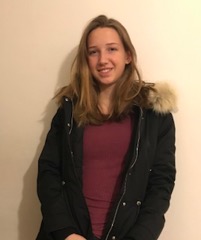 This week, The Banner sat down with Hannah Klatte to talk about her academic experiences so far this year, as well as her involvement with various clubs. Read on to learn how she manages her busy schedule in her junior year at Harriton!
HB: So far through high school, what would you say has been your greatest achievement?
HK: I've always strived to balance my time between grades, extracurriculars, and my social life, and I feel that I've been successful at that so far (*knock on wood).  
HB: Would you say the stereotype about junior year being the toughest would be true?
HK:  Generally, I'd agree.  The transition from sophomore to junior year has not been easy, considering that my workload has increased substantially. I can only compare the workload to freshmen and sophomore year.
HB: What clubs and/or sports are you involved in?
HK: Most of my after school time is devoted to Science Olympiad. I am also on the sailing team, which holds practices in the spring and fall. I also joined the math club and the book club this year.
HB: How did you first get into Science Olympiad?
HK: In 7th grade, one of my teachers, who was then also a coach for our middle school Science Olympiad team, recommended that I join.  I already knew that I enjoyed science-based subjects, so I decided to give it a try. I ended up really enjoying the club and have been part SciOly ever since.
HB: What would you say your favorite part about sailing club is?
HK: It's a fun sport and you get plenty of fresh air (literally). We're a small, close-knit community. You really get to know your teammates well when the wind dies down and there's time to exchange stories.
HB: How would you describe the math club in 5 words?
HK: Challenging problems, interesting solutions, and …  cookies! (Oh that's more than 5 words – I can't count).
HB: What do you see yourself doing in the next 5-10 years?
HK: As much as I love this school, my current plan is to graduate in 2019 and to pursue a degree in biology and/or chemistry. After that, I'll just have to see which way the wind blows me (pun not intended).
HB: Do you have any advice for people on how to balance school work and extracurriculars?
HK: Set clear goals and know what your priorities are. Try not to let small losses distract from your main goal! And, don't sweat the small stuff.  
About the Writer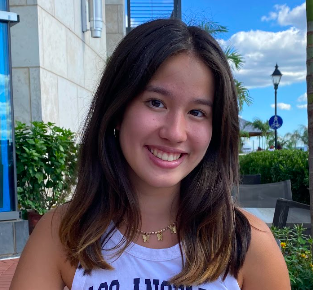 Camille Furer, News Editor
This is Camille's fourth year as a writer and second year as HNews Editor at the Banner. Camille loves writing about events happening in the LMSD community...