Ram of the Week: Dan Biedermann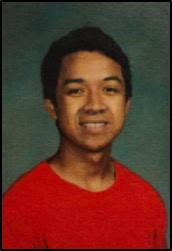 Hang on for a minute...we're trying to find some more stories you might like.
This week the Banner sat down with Harriton's own Dan Biedermann. Dan is a great all-around person who is both academically and artistically gifted. You can find Dan working hard in Ms. Jackson's room and at home making music. If you're ever sad, this extraordinary person can most certainly lift you up!
HB: How big of an impact does music play in your everyday life?
DB: Music has a huge impact towards my life in more ways than one. The first reason is that both of my parents are musicians so I grew up in a household that greatly supports music. I am also able to play many instruments which makes me love it even more.
HB: What do you want to be when you grow up?
DB: When I grow up, I plan on taking up a career as an artist. I have always been into art as kid and I work everyday to improve my skills.
HB: How do you think the 76ers will do this season?
DB: I believe that the Sixers are still improving but have really taken an enormous step towards becoming the NBA Champions. #TrustTheProcess
HB: What is you favorite food?
DB: My favorite food is probably pizza. And yes, I am one of those unhealthy eaters who's necessity in life is pizza.
HB: What clubs do you do at Harriton?
DB: I am in WIA club, however I primarily focus on the arts and my academics so I do not have that much free time to participate in clubs, unfortunately. I just try to help out the community and others whenever possible.
HB: What is your favorite class?
DB: My favorite class is probably art because that is where you get to express your creativity without anyone judging you. It is one place where I get to relax and not worry about other classes.
HB: Who is your favorite all-time teacher?
DB: My favorite teacher at Harriton High School would have to be Mrs. Jackson. She has to be one of the kindest and nicest teachers I have ever met. She always is helping me through art and whatever else I need.
HB: How did you become such a good drawer?
DB: I became such a great drawer from learning from the best teachers and having my parents supporting me through the process.
HB: If you could go anywhere in the world where would it be?
DB: If I could go anywhere in the world I would go to France and other countries in Europe, educating myself through their culture.