The Oscars Are Broken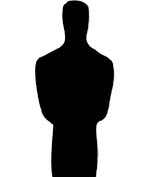 Hang on for a minute...we're trying to find some more stories you might like.
On the night of Sunday, March 4th, one of nine films was crowned Best Picture of 2018 at the 90th Academy Awards. It's a tight race — many pundits say it's one of the toughest to call in years.
The problem? Not many of the nominees are very good, and even fewer are truly memorable.
The Oscars have been subject to increased scrutiny over the past few years, especially since the dawn of the #OscarsSoWhite movement in 2016, which drew attention and criticism to the lack of diversity among the nominees, most of whom are white males.
2018 brings an end to that unsavory trend, hopefully for good, with two African-Americans nominated in both the Best Actor (Denzel Washington and Daniel Kaluuya) and Best Supporting Actress (Mary J. Blige and Octavia Spencer) categories, a rare female directorial nomination for Greta Gerwig, a Best Original Screenplay nomination for Jordan Peele, and the first Cinematography nomination ever for a woman (Rachel Morrison for Mudbound).
But the Oscars' problems extend beyond the Academy's lethargy in recognizing artists from disadvantaged demographics. There is a growing discontent in popular culture surrounding the unofficial rule that films must fit into a limited range of genres and must be released within a limited timeframe (just a few short weeks in November and December) if they hope to be considered for the Best Picture race.
Notable exceptions to this trend are Dunkirk and Get Out, released in February and July 2017, respectively. But both films also wield more than enough Oscar bait to offset the disadvantage of being released outside Oscar season. Dunkirk, which tells the story of Allied soldiers trapped on the beaches in the north of France, is a war film, a creative film, and a Christopher Nolan film; all three of which the Academy adores.
Writer-director Jordan Peele of Get Out delivered an incredibly poignant portrayal of the horror of racism in America, one of the best horror movies of all time, and a whopping $255 million in revenue compared to its tiny $4.5 million budget.
Blade Runner 2049 likely missed out on the Best Picture race for the same reason Get Out made the list — the Academy likes films that make money. Despite being directed by Denis Villeneuve of the much-lauded Arrival and Sicario and boasting big names like Harrison Ford and Ryan Gosling, 2049 bombed at the box office, failing to bring in even $100 million more than its budget.
Blade Runner 2049 is one of several films from this past year that are all expertly crafted, popular among critics and audiences alike, and have no major flaws to speak of, but do not check all of the Academy's numerous boxes. Baby Driver is fun-spirited, bubbly, and an action movie. Logan is a superbly directed action-drama, but it's based (albeit loosely) on characters and storylines from comic books. The Big Sick has all an Academy member could dream of: interracial romance, family drama, superb acting, thoroughly believable characters, and a sweetly humorous tone—but it was released in June. Logan Lucky is a hilarious heist comedy that made no money. Star Wars: The Last Jedi, the highest-grossing movie of 2017, is, well, a Star Wars movie.
There are those who will argue that the films I just mentioned are unworthy of a Best Picture nomination because they lack the relevance, the poignance — the importance — of those that were nominated. While I certainly agree that it is important to recognize films that are relevant to the world outside the cinema, I think the Academy too often honors movies solely because their themes are rooted in the social climate of the day — even if they are mediocre on the whole.
This year's slate of Best Picture nominees demonstrated this pattern rather perfectly. The Shape of Water, widely considered to be the frontrunner, is just not very good. The cinematography and production design are gorgeous, but its script is riddled with flaws. The core story, which revolves around the unconventional romance between a mute woman (Sally Hawkins) and an amphibious humanoid creature from the Amazon, is robbed of any potential weight by the profound lack of character development of this fish man.
Not many of the other nominees are much to write home about, either. Darkest Hour, the story of Winston Churchill's rise to power in the political fray of World War II Britain, is a well constructed but unremarkable film that snagged a nomination primarily for its appeal to the Academy's anglophilic sector, the same voters responsible for the victory of The King's Speech in 2010 over several more memorable films including The Social Network and Inception.
I was pumped for Lady Bird, Greta Gerwig's indie darling, as, for awhile before its release, it boasted the highest RottenTomatoes.com critical score of any film in history. Then I saw it. I was massively underwhelmed.

The titular protagonist has a disparaging mother, a jobless father, minimal college options, a deviant brother, a boyfriend who turns out to be gay, a boyfriend who turns out to be a jerk, and a loyal friend whom she abandons (temporarily) for popularity, only to return at the end (predictably). Lady Bird feels like every version of the high-school coming-of-age film packed into one. As such, none of these storylines are allowed to breathe, to fully develop, and one leaves the theater with a bunch of half-baked plot threads we've already seen countless times before.
Three Billboards Outside Ebbing, Missouri is intriguing to watch, well-acted and boasts a formidable lead performance by Frances McDormand. Overall, though, its narrow direction makes it forgettable, and some questionable creative choices result in a muddled message on police brutality and racism.
Dunkirk is a solid, sweeping war film, but it's not as groundbreaking or unique as other Christopher Nolan movies. The only truly superb 2017 movie that managed to get nominated is Get Out.
What makes Jordan Peele's directorial debut so fantastic is not that it serves as a profound allegory for racial disparity. Get Out is great because it manages to weave a profound allegory into a movie equal parts slow-building suspense, captivating intrigue, fantastic performances, and crisp direction. It's not just a great metaphor or a great piece of writing; it's a great movie.
It seems to me that the Academy has forgotten what that means—what a great movie is—and perhaps that's because Hollywood as a whole has forgotten. For the past two-plus decades, Hollywood's productions have been increasingly somber, monotonous, and forgettable.
It's exceedingly rare these days to find a movie like Singin' in the Rain, West Side Story, Back to the Future, or Indiana Jones and the Last Crusade—films that take full advantage of the medium.
The best movies are romantic, emotional, funny, entertaining. That is the point, after all; movies are less an art form than a form of entertainment. I believe that is why so many people continue to love Star Wars after 40 years and three terrible prequel films.
The originals and the recent Disney-produced installments have a deep and mesmerizing spirit that is equal parts romance, quippy humor, iconic characters and breathtaking action. Star Wars delivers neither the best scripts ever written nor the best performances in history, but its films embrace what it means to be a movie, and for that they are perfect.
Artistic masterpieces, timely messages and films that are important culturally absolutely have their place in the Oscars; awards recognition is an important vessel for the advancement of social justice campaigns. But what's the point of film's most prestigious awards show if it doesn't recognize the best movies of the year?