"A Star is Born" Shines a Light on Mental Health Issues
Bradley Cooper's remake of the 1954 and 1976 adaptations of A Star is Born, which he directed, produced, co-wrote, and stars in, takes audiences on the emotional journey of a struggling man whose career is on a downward spiral, and a woman who, to her surprise, is about to have her big break.
Cooper and his incredibly talented co-star, Lady Gaga, in her cinematic debut, display amazing chemistry. Jackson Maine, a famous rock star, and Ally (played by Lady Gaga), a small town girl, meet in a bar where she sings; they instantly fall in love. Audiences are front-row for the progression of their passionate and irresistible love.
Jackson Maine has spent his entire life performing, and throughout the course of the movie, he finally finds someone with whom he can share his passion both on and offstage. On the outside, he seems like he is healthy and happy, but below the surface, his addictive habits are quickly becoming detrimental to every aspect of his life.
Although the alcohol addiction that Jackson has hardship with is not plainly written, it is very apparent to the audience that there are some issues. Before and after a performance or any event in his life, he covers up the stress by drinking his pain away which results in hurting the people around him whom he cares about deeply. The movie highlights his struggles and the devotion of his love interest, Ally, to helping him recover.
Not only is A Star is Born entertaining, but it also touches on many critical subjects that are prominent in today's society. Addiction and depression are important themes throughout this tragic yet meaningful love story.
Rarely do the media feature prominently discussions mental health issues like these, but they are extremely relevant in the lives of many individuals, and it is important that they are illustrated in such a well-publicized movie. The story specifically addresses alcohol addiction and the effect it can have on not just one person, but those around them; it later branches out to reveal a deeper meaning.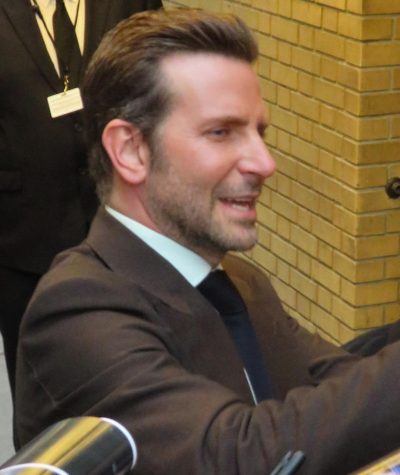 Ally dedicates herself to helping her husband overcome a battle that he has been fighting for most of his life, caused by stress and emotional scars. Stress is a built-in part of most lives, especially in teens, and can take a serious toll on mental health.
For teens, it can result from a wide variety of situations, but two common ones are the stress of school and home life. Dealing with it is not easy, and feeling as if you are the only one going through it is a horrible and difficult way to live. It is a problem that cannot be ignored, and A Star is Born does a wonderful job of conveying the idea that you are not alone in this world, and that there are people who are experiencing the same struggles.