Review: "Five-Star Getaway"
Hang on for a minute...we're trying to find some more stories you might like.
"Five-Star Getaway" is a unique short film, made in 6 weeks by 12 high-school students. One of those 12 students was Harriton's very own Simone Donoho, who both directed and acted in it. Another was Lower Merion's Roxy Snavely, who wrote and directed. The film is a unique feat of moviemaking, the product of 12 different visions coming to make a cohesive short film. During the Q&A period after the screening, the filmmakers themselves spoke about the challenges they faced, such as having to work in a searingly hot garage with 3 green screens.
In total, the film is 15 minutes long, and I was quite entertained throughout. If you are looking for a top-notch, super-high-quality, professional, high budget film, this is not that. However, it is a remarkable showcase of what 12 high schoolers could do in just six weeks with few resources and almost no outside assistance, then I would suggest watching this film.
"Five-Star Getaway" tells the story of a teenager, Jared. He wants to escape the life he has that he is unhappy with, so he robs a cash register in a convenience store with his bumbling but kind-hearted friend, Stevie. They run away and hide in an alley. When they hear the police approaching, they decide to call an Uber carpool to escape. The story then revolves around the cast of colorful characters joining the UberPool.
It's a creative and entertaining premise. I found myself laughing out loud quite a lot more than I thought it would. The acting is also good. Obviously, it is not professional grade, but the actors do a good job of developing their characters. The screenplay is also good, and I was impressed with the filmmakers' deft integration of comedy into the script in a way that did not distract from the plot. Many professional movies fail to execute that well.
The use of the green screen for driving in a car was also masterful; if you weren't looking hard, you probably wouldn't notice about it.
Characterization in short movies are hard, and I felt this was where the movie struggled the most. In an effort to have it have a moral with real emotion behind it, the character development was rushed, and abrupt. However, that does little to diminish my opinion of the movie. It had a quite nice ending. Remember to stay after the credits; the post-credits scene had me laughing so hard.
Overall, I would suggest, if you have 15 minutes, take some time to watch this film as you will be in awe with what these students were able to achieve. You can find it here.
About the Writer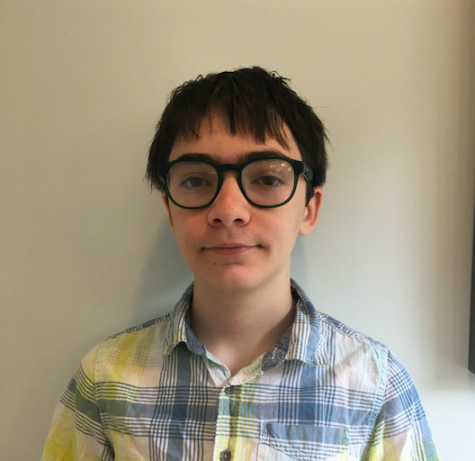 Nicholas Biglin, Assistant Communications Director
Nicholas is the Assistant Communications Director at the Banner and is in his second year of writing for the Arts and Entertainment section, covering games,...