St. Patrick's Day Desserts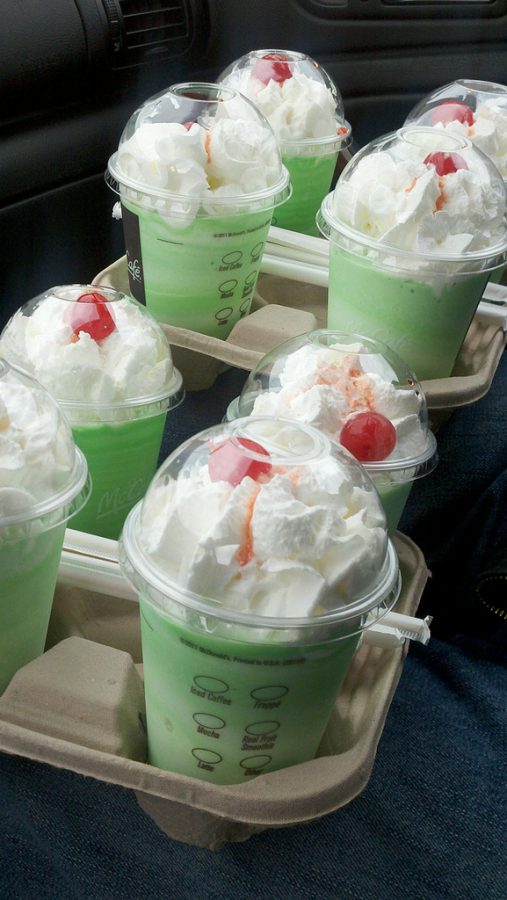 Between Presidents' Day and Easter, is St. Patrick's Day. While this holiday is well known by its signature green, not many know the background or story behind it. St. Patrick's Day is a celebration of Irish culture on March 17.
Specifically, it observes the Saint Patrick who brought Christianity to Ireland and established churches and schools, even after originally being taken to Ireland as a slave. This holiday does not only celebrate the history, but Irish culture in general. Parades, festivals, shamrocks and green are commonly seen on March 17, as well the 2 dessert recipes below.
Shamrock Shake
McDonald's Shamrock Shake is well known, as it comes out for a limited amount of time in the month of March to honor St. Patrick's Day. But what you may not know, is that they're very easy to make at home.
https://www.recipelion.com/Frozen-Desserts/Copycat-McDonalds-Shamrock-Shake-Recipe offers a recipe for a copycat Shamrock Shake that you can try at home.
Ingredients (serves 2 people):
3 cups of vanilla ice cream

1 ½ cups of milk (preferably 2%)

⅛ teaspoon of mint or peppermint extract

10-12 drops of green food coloring

Whipped cream and a cherry for topping garnish
It's very simple to make. All you need to do is combine all the ingredients (other than the whipped cream and cherry) in a blender and blend until you get the desired consistency. Afterwards, add the the garnishes and any extra festive toppings and enjoy!
Shamrock Pie
https://www.tasteofhome.com/recipes/shamrock-pie/ added a twist to the classic lemon meringue pie, by creating a green layer. This festive pie can be easily baked with friends.
Ingredients (serves 6-8 people):
1 cup of sugar

¼ cup of cornstarch

1 ½ cups water

3 large egg yolks, lightly beaten

¼ cup lemon juice

1 tablespoon of butter

1 ½ teaspoons of grated lemon zest

5-6 drops of green food coloring

1 pastry shell (9 inches), baked

3 large egg whites (for meringue)

⅓ cup of sugar (for meringue)
Firstly, in a large saucepan, combine the sugar and the cornstarch. Stir in water until the mixture is smooth. Then cook and stir over medium heat until the mixture becomes thick. Next, reduce the heat and stir for 2 minutes longer. Then, proceed to remove the saucepan from the heat. Stir a small amount of hot filling into egg yolks; return it all to the pan, stirring constantly. Change to a gentle boil and stir for 2 minutes longer.
Remove from the heat for good this time and gently stir in the lemon juice, butter, lemon zest and food coloring until everything is smooth. Then pour the hot mixture into the crust.
In a small bowl, beat the egg whites until soft peaks form. Continue by gradually beating in sugar, 1 tablespoon at a time. Do this on high until glossy peaks form and the sugar is dissolved. Finally spread this mixture evenly over the hot filling, being sure to seal the edges to the crust.
Bake at 350° degrees for 10-15 minutes or until the meringue appears to be golden brown. Don't forget to cool the pie on a wire rack for an hour and refrigerate for at least 3 hours before serving.
About the Writer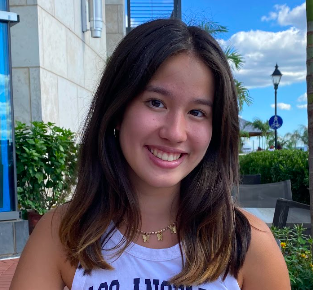 Camille Furer, News Editor
This is Camille's fourth year as a writer and second year as HNews Editor at the Banner. Camille loves writing about events happening in the LMSD community...