A Look Into Harriton's AP Art Program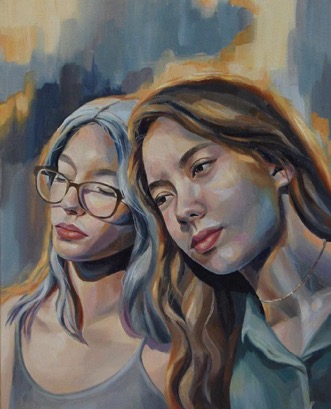 As the 2019-2020 school year commences, we focus on a few driven and dedicated students from the AP Art program at Harriton. We sat down with three Harriton seniors enrolled in the program—Sarah Grogan, Sophia Hood, Deyani Dudley-Wilson—to discuss their art careers and their preparation for this class. 
For AP Art students, this preparation began at the conclusion of last school year. Over the summer, students were required to complete two pieces, along with a few sketchbook assignments. Although summer work may seem daunting, all three of these students find summertime to be an excellent opportunity to enhance their skills and to work on their art.
Hood says, "I have the freedom to do art whenever."
Grogan was productive this summer because she "[…]developed a routine of just getting to work and painting."
For Deyani Wilson-Dudley, another AP Art student, she focused on "enhancing her observation skills." 
Students who take AP level classes in a particular subject tend to be passionate about that topic. When it comes to art, which can be a frustrating and detail-oriented craft, these students are among the most dedicated in the school.
Often the passion comes from pleasing others or themselves. Sarah Grogan originally found herself to be inspired by the work of others, but as time progressed, she became passionate about discovering her own "unique artistic style."
Additionally, Sarah is driven by the process that comes with creating a work of art.
Wilson-Dudley agreed that self-discovery is key and explained that her personal inspiration to pursue art is to portray "everything that is unknown and undiscovered within ourselves."
On the other hand, Hood's inspiration primarily derives from her family, as they push her to express herself. Along with Hood's familial support, she also feels a strong sense of support from the art program. 
Harriton's art program encompasses a wide variety of crafts, which allows students to pursue art, whether their passion is painting, photography, or ceramics.
Lexi Lee, who graduated last year, was changed by her experience in AP Art, saying, " [It] showed me that style isn't taught, but created individually." This individual discovery combined with the assistance of the Harriton's patient and talented art teachers allow the art students to create stunning works of art.
According to Sarah, Harriton's art students have formed a very tight-knit community. Sarah  describes the classroom as one with a great environment and a consistently cheerful air.
Many students are hesitant to join an art class, but Lexi discourages this because art classes are "safe havens open to all creative minds." Lexi emphasized that students shouldn't be discouraged if they don't excel in a particular style; all students will eventually find their favorite medium. 
The art program at Harriton, particularly at the AP level, is a group of hard working, creative students who appreciate their time in the classroom to pursue their passions. With energetic and friendly environments, Sarah, Deyani and Sophia strongly encourage any student who is hesitant about joining an art class to indulge their passions and explore their curiosity.
About the Writers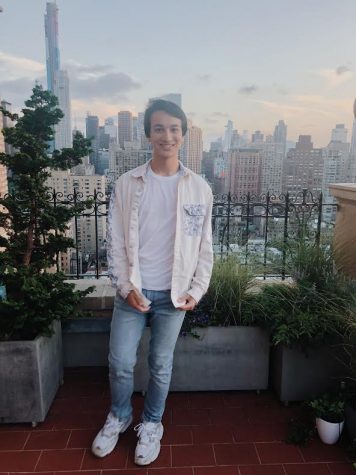 Ty Nagvajara, Executive Editor
Harriton senior Ty Nagvajara is very excited to become the Co-Executive Editor for The Harriton Banner this year. Last year he worked as the Arts &...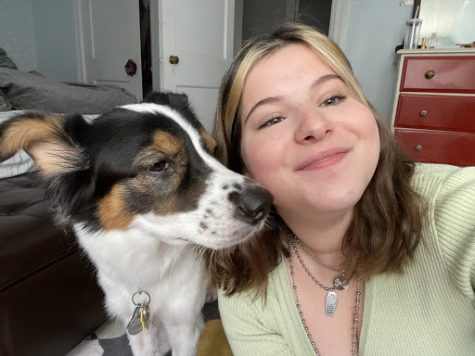 Benna Trachtenberg, Arts & Entertainment Editor
Benna is excited to take on her third year on The Banner's staff! She loves to keep the Harriton community informed on all school and local art events!...