The Reign of Supreme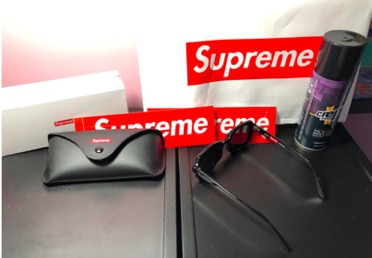 First of all, what is Supreme and why is it so popular? What is the drop?
Supreme is an American skateboarding shop and clothing brand that was established in New York City in April, 1994. The designer brand is based on skateboarding and hip hop cultures for the youth.
The brand produces accessories and skateboards, but shoes, clothing, and accessories are sold extensively in the secondary market. The brand was founded by James Jebbia, who has no formal title within the company.
On October 6, 2017, James Jebbia confirmed that the label had sold a significant stake in the company of roughly 50% (around $500 million) to a private equity firm called The Carlyle Group.
One commentator noted that "Supreme clothing isn't particularly remarkable — think T-shirts, jumpers, caps and leather accessories — but plaster that iconic red logo on a white shirt and suddenly, it's worth hundreds of dollars…. the brand's success lies in its scarcity model. It releases a limited number of new products each week, nowhere near the number needed to keep up with demand."
This, of course, causes long lines as well as inflated secondary market (resale) prices. Every Thursday, Supreme releases new pieces, and lines form outside all of its stores before 11 AM, when the doors open and when the products appear on the website (always in local geographic time).
This is the drop. There is no other company that tries to have a release every week. The drops bring continuous interest to the brand and keeps up the hype and energy. Supreme stocks its clothing label, as well as other skateboard brands such as Vans, Nike SB, Spitfire, Thrasher and Girl Distribution Company.
James Jebbia was quoted as saying that anything that Supreme releases will never be classified as "limited," but notes that they make short runs of their products because they "don't want to get stuck with stuff nobody wants."
Supreme has a diverse history of collaborations with various skateboard and fashion brands. Among their frequent collaborators include Nike/Air Jordan, Vans, Clarks, The North Face, Hanes, Playboy, Levi's, Timberland, Coleman, Comme des Garçons, Stone Island, and Champion. Supreme has also collaborated with brands to create a variety of accessories and other non-clothing items such as a cruiser bicycle, bricks, crowbars, a gas-powered mini bike by Coleman, an Everlast punching bag and a Stern pinball machine.
The first Supreme store opened in an old office space on Lafayette Street in downtown Manhattan. It was designed with skaters in mind with a unique design for the store layout: by arranging the clothes around the perimeter of the store, a large central space permitted skaters with backpacks to skate into the store and still feel comfortable.
This store had its core group of skaters who served as its team in that first year, which included late actors Justin Pierce and Harold Hunter, and the first employees were extras from the Larry Clark film, Kids. Supreme plans to open its 12th store, on Market Street in San Francisco this year.
On January 18, 2017, luxury fashion company Louis Vuitton held a fashion show where a collaboration between the two brands was confirmed. Pop-up stores featuring the collaboration were opened on June 30, 2017, in Sydney, Seoul, Tokyo, Paris, London, Miami, and Los Angeles.
Louis Vuitton's proposal for a pop-up store in New York City was rejected by Manhattan's Community Board No. 2 after residents expressed their "outrage that such an event was being proposed for Bond Street."
In 2017, The Dapifer reported that Lacoste partnered with Supreme for a limited men's capsule collection. Supreme creates its exclusivity by "dripping out" continuously rather than debut its latest work once a season. Each week brings a new set of logoed shirts, shorts, tees, hats, and accessories. In 2016, among many other things, Supreme sold basketballs, sunglasses, bolt cutters, everlast punching bags, and camping chair sets.
The reason that people will purchase all of these products as fast as possible is because of hype, which is a measure of frenzy. The closer a drop is to classic Supreme, like the original box tees, the more hype it receives, and the more fans want the product.
Supreme's success is based on its continued authenticity, from its origins of skate culture and past clothing memes that consumers have created online. Unlike labels like Chanel or Prada, the brand is less about associating with luxury than consuming a particular identity.
The term "hypebeast" originated on NikeTalk, a sneaker forum. It's a derogatory term that refers to "those who buy blindly into hype on the basis of acquiring cultural currency and wanting to exude a perception of cool," says Eugene Kan, the former managing editor of Hypebeast, an influential Hong Kong-based streetwear blog, and burgeoning media company.
"People that consume products they barely care about so they'll look cool to their friends and peers" dominate pop culture. This is why Supreme will continue to reign over the fashion market.