Keeping Up With Kanye
A Review of Jesus is King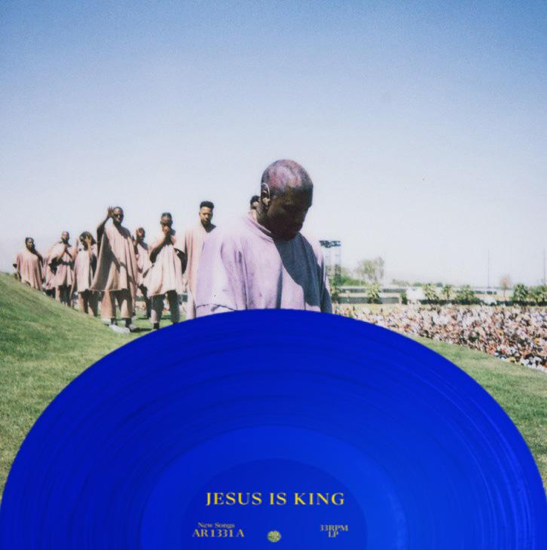 Unpredictability. It's how Kanye West has built his career. But West's recent project has tested his most loyal fans.
This summer, Kanye announced that his ninth solo album, Jesus is King, would be released on September 27, but after a slew of delays, it seemed like the album would never materialize. Most fans forgot about the promised album until West announced that Jesus would officially be released on October 25th, in conjunction with his IMAX film of the same name.
For months, fans have caught a glimpse into Kanye's spiritual awakening through the highly publicized "Sunday Service" videos. The idea of Kanye West, a braggadocious and controversial rap mastermind, abandoning his hip-hop roots for classic gospel seemed implausible to many listeners—but it happened.
As Kanye promised, Jesus is King is solely religious, something that may have deterred a large percent of his fanbase.
This album is far from Kanye's first musical encounter with religion, though. In "Jesus Walks," one of West's first singles, he says, "God show me the way because the Devil's tryna break me down."
It was a bold and raw track that laid the foundation for Kanye's future musical ventures. He then released Yeezus in 2013, which included the track "I Am a God." More recently, West referred to his 2016 project, The Life of Pablo, as a gospel album with a "whole lot of cussing."
This time, though, religion is not hidden beneath the surface; it's the entire album.
Jesus is King serves as a road to recovery for West, who has been the subject of persistent public hate for the past few years. Through God, West attempts to solve his own problems and trigger an awakening for all of his listeners.
However, for an album that is heavily rooted in the understanding of Christianity, West's egotistical behavior inhibits him from fully portraying a universal message.
Production wise, West's creative vision is evident, yet even with the help of big-name producers like Timbaland and Pi'erre Bourne, the project feels rushed. In the song "On God," Kanye implements a futuristic and synth heavy instrumental, which provides a break from the album's traditional gospel sounds and echoes his work from My Beautiful Dark Twisted Fantasy.
Still, the song feels like it could benefit from a few more hours of mixing and mastering. On "God Is," Kanye produces a classical gospel instrumental, but the irritating vocal production ultimately detracts from the song's intended effect.
In the introduction, "Every Hour," Kanye constructs an exuberant and uproarious gospel song that highlights the tremendous voices of the Sunday Service Choir. However, the song falls short in substance, and unfortunately, so does the rest of the album.
For the months of anticipation and countless delays, Jesus is King created a lot of excitement only to disappoint. In 27 minutes, Kanye hastily plows through 11 songs, denying his audience the chance to fully immerse themselves in the music.
Possibly the most detracting part of Jesus is King is Kanye's lack of lyrical ambition. Kanye has proven his eminent lyricism, especially in his earlier albums,
but he has also proven his ability to craft shallow and cringeworthy lines. Recently, listeners have been exposed to the latter. In "Closed on Sunday," Kanye raps about the fast-food restaurant Chick-Fil-A, saying "Closed on Sunday, you're my Chick-Fil-A."
Even for West, who has become infamous for some of his nonsensical lines, this line reads as a desperate attempt at relevancy.
West compensates for these subpar verses with his curatorial skills, creating some of the most beautiful moments in his musical repertoire. Sonically, Jesus is King is bound by the contributions of others, from the vivacious and uplifting choirs to Kenny G's sultry saxophone solo in "Use This Gospel"—not to mention Ty Dolla $ign's harmonious performance in "Everything We Need."
Although West excels as a curator, he needs to identify his audience. West's newest project doesn't sound like it was made for anyone in particular; it's too bold for gospel fans, but too gospel for rap fans.
West recently claimed that he will only be making non-secular music moving forward, but if Jesus is King is an exemplar of his future endeavors, it'll be difficult to predict who will continue listening.
FINAL RATING: 5.5
About the Writer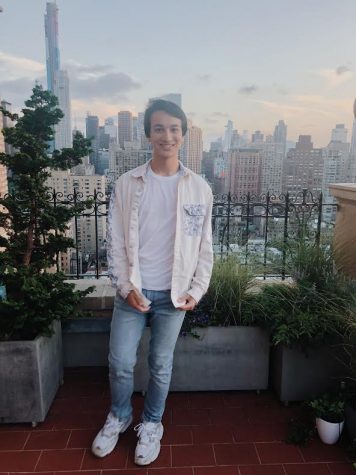 Ty Nagvajara, Executive Editor
Harriton senior Ty Nagvajara is very excited to become the Co-Executive Editor for The Harriton Banner this year. Last year he worked as the Arts &...