The Environmental Student Committee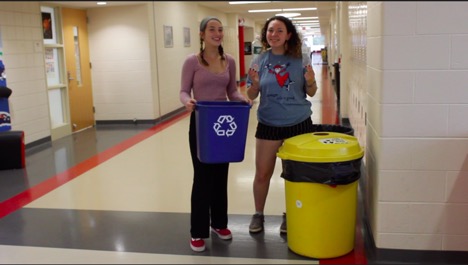 Most Harriton students probably haven't heard of this year's newest addition to Student Council: the Environmental Student Committee. I sat down with Sarah Cook, a senior and one of the Committee's inaugural members, to learn what this new committee aims to achieve in the coming year.
Sarah explained to me that the Environmental Student Committee is  "an additional branch that members of Student Council can volunteer to partake in" who "want to work with the Environmental Club" to make students' surroundings more sustainable.
They hope to encourage this sustainability in students' homes and schools beyond Harriton.
The committee, according to Sarah, shows "that there is power in numbers, and that there are people who are willing to be passionate about this kind of thing."
The committee's goals puts "outreach" at the top of the list.
"We have a really good system here," she explained to me. "We are a gold LEED certified school, which means we are really sustainable… Part of something that we were talking about is working with other schools in Philadelphia and places where they don't have the resources, time, or money to really put into something like this."
After all, Harriton is already doing well in its energy consumption. As Sarah had brought up during the interview, we have sustainable heating and lighting, we recycle, and we compost. "It's important to use our privilege to lend that to schools that might not have that," she adds.
The Environmental Student Committee "is an auxiliary thing for the Environmental Club; it brings the administrative side together with the students that are really into environmentalism." The committee hopes to enforce policies in lieu of isolated acts of volunteerism.
"Specifically, something we want to tackle with the Environmental Club is recycling and the way we label it here," Sarah adds.
Cook brings up a strong point, for I am never quite sure if what I'm throwing away should be recycled or not. The problem with this, however, is that if just one piece of trash is tossed in the recycling bin, the entire bin gets scrapped. Thus, a lot of what we recycle gets wasted because many of us don't know the difference between recyclables and trash.
Sarah and the Environmental Club recently filmed a PSA on recycling that was aired on the Ram Report, and the club just hung up informative posters around the school on what can and cannot be recycled, two steps that they hope will help inform the student body.
The Club also has an Instagram thrift shopping account (@HECpop), a small-scale composting system, and a used book sale/exchange that the Committee would like to support.
The committee is focusing on education and awareness of environmental problems. Once someone becomes more aware of their actions, it'll be a lot easier for the committee to take more pro-sustainability measures. Similarly, people will be more likely to start recycling at home.
"It would be great if we could also facilitate that in homes, because it's the same sort of idea," Sarah told me. "If you're not aware, you're not really thinking of the implications of your actions," she explains, "I think a lot of people want to do good, but they don't know how."
Like Sarah and most of Harriton's student population, I feel passionate about the environment, but when it comes to making an impact on climate change, I have no idea where to begin—there are so many different parts to fix that I'm unsure where to focus.
Sarah told me that "part of [solving the aforementioned issue] is pointing it out so that people are being conscientious. A lot of times, the best way to get things done is by raising awareness."
The Committee's members have proven that they are already taking steps towards their goals. Currently, Sarah Cook has been working on a mass-composting system to decrease food waste, which I have noticed is a fairly high amount.
"Our current compost system is great," Sarah justified, "but it is only one bucket a day from cafeteria scraps. We compost such a small amount, and it would be great to extend it out to students."
Sarah has been meeting with the District Grounds Foreman and Harriton's environmental teacher and advocate, Mr. Ferraro, and with Principal Mr. Weinstein to figure out a more efficient mass-composting pickup system that she believes will greatly reduce the amount of food waste Harriton produces.
Sarah has been in contact with a hauling service that would accept almost any food waste, including dairy and meat, which make up most of Harriton's waste.
"Outside, we can't do that, because it would attract rodents," Sarah says.
Yet, Sarah concedes that, "Of course, even if we all drove electric cars and recycled plastics, we have to remember that 70% of the pollution is produced by 100 of the world's biggest corporations."
Sarah encourages readers to "go follow @rams_council, @HECpop, and @harritonenvironmentalclub on Instagram, and if you have questions, contact Emily Mooney, Amélie Lemay, Maria Wang, Lorraine Ruppert, or Mr. Ferraro."
About the Writer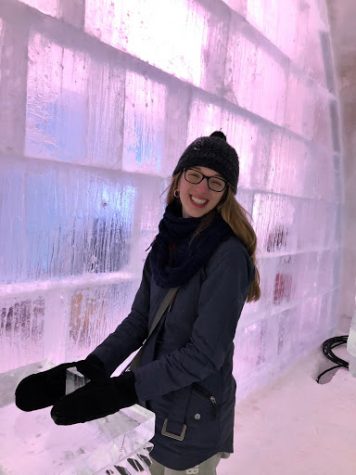 Kaelyn Klatte, Staff Writer
Kaelyn Klatte, a junior at Harriton, has been writing for The Harriton Banner since freshman year. An avid science fan, active Cross Country/track athlete,...