Tech Review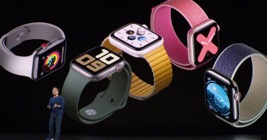 In September, Apple released the latest model of the Apple Watch: the Series 5.
The watch has received mixed reviews so far, with some complaints about battery life and the lack of a built-in sleep tracker. Let's explore the new features and see if it would be a worthwhile purchase for you.
One notable upgrade is an "always-on" display, meaning that the watch face will be active all the time. Previous models required you to tap on the screen or raise your wrist for the time to appear, but now you can simply glance at it. Apple claims that the battery life is still the same (18 hours) with this display, even though it is "always on."
The watch also has improved elevation readings and compass navigation, which will be a significant upgrade from previous models to runners or hikers who want to track their routes and climbs. When using the compass on the watch, it will tell you how confident it is in where you are, a possible plus to avid hikers and runners.
The watch has the same processor as the previous model, but boasts an improved internal storage capacity of 32 GB instead of the Series 4's 16 GB.
Now, let's discuss price. The starting price for the Apple watch is $399, which will get you an aluminum watch with a silicone sport band. If you opt for a larger watch face, 44 millimeters instead of 40, it'll add about $30 to the price.
However, a high-end finish, like titanium, stainless steel or, the most expensive option, ceramic, is what is really going to rack up your bill. An Apple Watch finished with ceramic is going to be a hefty $1,400 or more, depending on which band you choose.
An additional fee is the price of cellular service for your watch. If you enjoy going for runs without your phone but still don't want to miss a beat, you can pay an additional charge that allows you to take phone calls, text messages, on your watch without being connected to Bluetooth.
During the checkout process, choosing a watch with cellular service adds an additional $100 and about $10 more a month charged on your phone bill per month, depending on your carrier.
If you'd like to track your fitness metrics, such as number of calories burned, number of steps taken, running pace, or heart rate, then the Apple Watch may be a suitable device for you. Or if you like to stay on top of your inbox and text messages without having to check your phone, then an Apple Watch may be a convenient way to stay connected.
If you have a Series 4 watch, it may not be worth upgrading for minor improvements, such as the always-on display. If you are still holding onto an older model, say a Series 2 or 3, it may be worthwhile to upgrade due to the improved processing speed and added water resistance.
You could also consider buying a Series 3 or Series 4 for about $200, if you don't see yourself using many of the features the Apple Watch Series 5 offers.
On the other hand, if you don't want to be even more connected to your phone, getting vibrations on your wrist whenever you get a text message, the Apple Watch would not be a good match for you.
Thoughtfully consider what you'd use the watch for, and then you'll be able to make a choice about whether or not to make the purchase.
About the Writer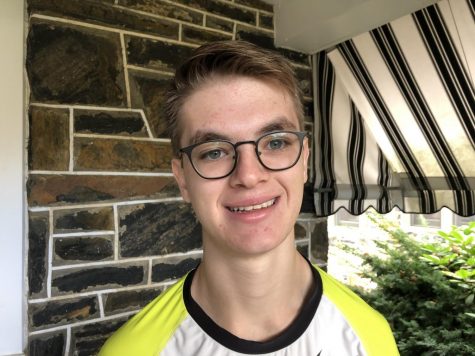 Chea Steinbach, Staff Writer
Chea Steinbach '20 is excited to begin his second year writing for the Banner. He describes himself as a "huge history buff" and also loves to write about...