Spice Up This Year's Thanksgiving With These Creative Dishes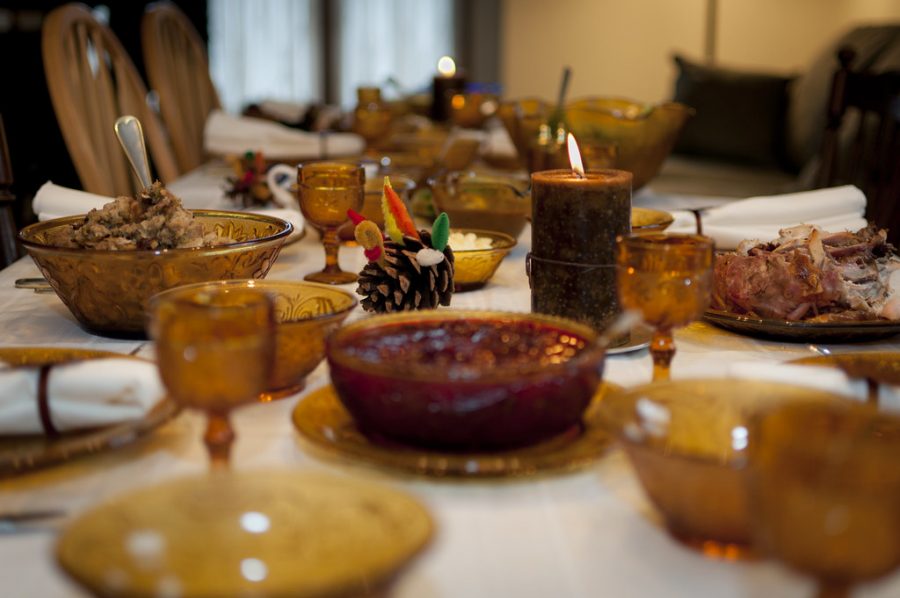 Are you looking for something different than the traditional Thanksgiving foods? Here are some fresh new ideas that will spice up your kitchen and be sure to satisfy everyone at dinner!
PUMPKIN PIE WONTONS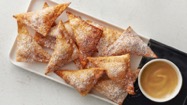 These delicious treats are essentially mini pumpkin pies. The flaky wonton wrappers filled with spicy pumpkin filling can be dipped in a caramel apple sauce. This blend of fall flavors creates a lovable bite sized dessert perfect for sampling.
Click here to make this recipe
TURKEY POUTINE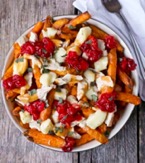 This twist on classic french fries is ideal for Thanksgiving dinner, or can even be prepared with leftovers a couple days after. Turkey poutine includes everyone's favorite Thanksgiving foods from stuffing to cranberry sauce and is a great comfort food for getting back into the work week after the holidays. It's also easy to make and can be served hot or cold.
Try something new this season by attempting this delicious dish at this link.
STUFFIN MUFFINS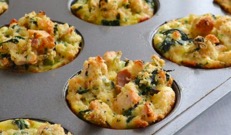 This recipe takes turkey, sauteéd greens stuffing, and roasted veggies and transforms them into a savory bite sized muffin. These muffins are perfect if you don't want to fill up on food at Thanksgiving because they give a taste of all the fun foods in one bite! You can also make this recipe your own by incorporating variations and other ingredients like cornbread.
ROASTED GARLIC MASHED CAULIFLOWER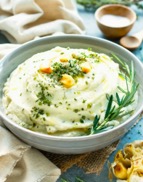 Are you tired of filling up on carbs at Thanksgiving? Well with this yummy substitute for mashed potatoes, you won't have to! This recipe substitutes cauliflower, another delicious vegetables for potatoes and the best part is, you won't even taste the difference. This recipe is gluten free, vegetarian, and vegan so it will be sure to satisfy the dietary guidelines of everyone at your dinner table.
To make this cauliflower mash click this link.
HARVEST MARBLE CHOCOLATE CHIP COOKIES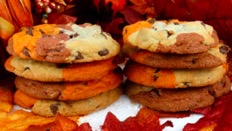 These colorful treats will be sure to draw attention at your Thanksgiving buffet. Those struggling to pick which dessert they want won't have to! By marbling several cookie dough flavors together like pumpkin and chocolate, this recipe includes all the desserts in one warm gooey cookie. Make this recipe your own by picking your favorite flavors and including them in these cookies.
Then follow the instructions using this recipe.
CHORIZO AND CORNBREAD STUFFING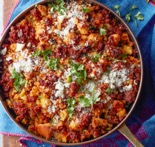 Flavors like sweet corn and spicy chorizo mix together in this untraditional stuffing to create a delicious blend. This recipe also includes, cotija cheese, a traditional Mexican topping. Try this stuffing if you are looking for a fresh take on a classic Thanksgiving food. The Mexican flavors will add something different and are sure to be a big hit.
BUTTERNUT SQUASH BACON SPINACH QUICHE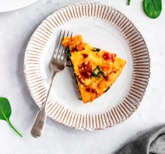 This savory yet surprisingly healthy quiche fits right in with the traditional Thanksgiving pies! Just a slice of this dish has protein, nutrients, and most importantly, flavor! Best of all, this quiche is simple and easy to make, but still makes sure to include everyone's favorite Thanksgiving foods.
To try making this dish, find the recipe at here.
SLOW COOKER SPICED SWEET POTATOES WITH PECANS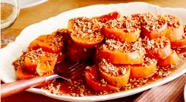 And last but not least  . . . everyone's favorite vegetable- sweet potato! This hearty side dish is perfect for pairing with a more savory main, like turkey. These mouthwatering sweet potatoes are prepared with spices, pecans, and glazed in brown sugar which adds just the perfect amount of sweetness. Sweet potatoes are recognized as a classic dish during the holidays and slow cooking brings their flavor to its full potential.