The Best Black Friday Deals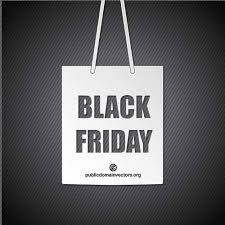 We all know the holidays call for shopping. Whether the purchases are for yourself or a loved one, this weekend will put a dent in your bank account.
But I am here to help. Every year I participate in the crazy, American tradition of Black Friday shopping. I go to King of Prussia Mall with my sister, setting my alarm for 6am the night prior, so we can search for the best deals. From my past experiences, I made a list to help you buy the best for less!
Sunglass Hut: While it is not known what the Black Friday sale will be for 2019, if it is anything like last year, you will want to stop in. Last year, select sunglasses were on sale for up to 50% off and almost everything was on sale for at least 20% off.
Urban Outfitters: If history repeats itself, it is likely that Urban Outfitters will have the same buy-one get-one 50% off storewide sale on Black Friday, along with free shipping on online orders of $50 or more that they offered last year.
Pacsun: In the past, PacSun has had a 50% off storewide sale on most regular-priced clothes and shoes, buy-one get one free on select denim, hoodies from $19.95, and free shipping on most online orders. 
Sephora: We really hope Sephora brings back their sale from last year, with beauty deals of up to 80% off! If this is the case, Sephora is a MUST for Black Friday shopping. 
Journey's: Last year there was a sale of  up to 50% off select sale styles, including tons of brands. You could also have free shipping on any online order of $39.99 or more. So, if you're looking for a new pair of shoes, definitely hit up Journey's during your black Friday shopping. 
Bath and Body Works: In 2018, Bath and Body Works had a VIP Tote bag for $30.00 filled with some of their best sellers worth over $115.00! They also had a buy 3 items  get 3 free sales on almost everything in the store. If this sale is the same as last year, you should consider stopping by Bath and Body Works on black Friday.
Free People: It is too early to tell what the black Friday sale will be at Free People for 2019, but for the last few years, they have offered up to 50% off on some of their best selling items. However, this sale is only on selected styles and that the styles on sale differ each year. So, Free People could either be a hit or a miss for 2019. 
Target: There is a 54 page black Friday ad. Obviously, I can't summarize all of it, but trust me, you will save money shopping at Target on black Friday. Major. Deals. 
Nordstrom: Nordstrom usually has  up to 60% off deals during its Black Friday sale and will run this sale for 5 days, into Cyber Monday. Personally, I love Nordstrom and will definitely be shopping there on black Friday…or on cyber Monday…I'm lazy ok!
There you have it! So rest and prepare for a weekend of non-stop shopping.
About the Writer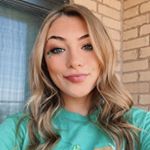 Brooke Paul, Staff Writer
Brooke Paul '20 is a features writer for The Banner.