How To Feel Merry All The Way Through February
A Ranking of the Covers of Everyone's Favorite Christmas Song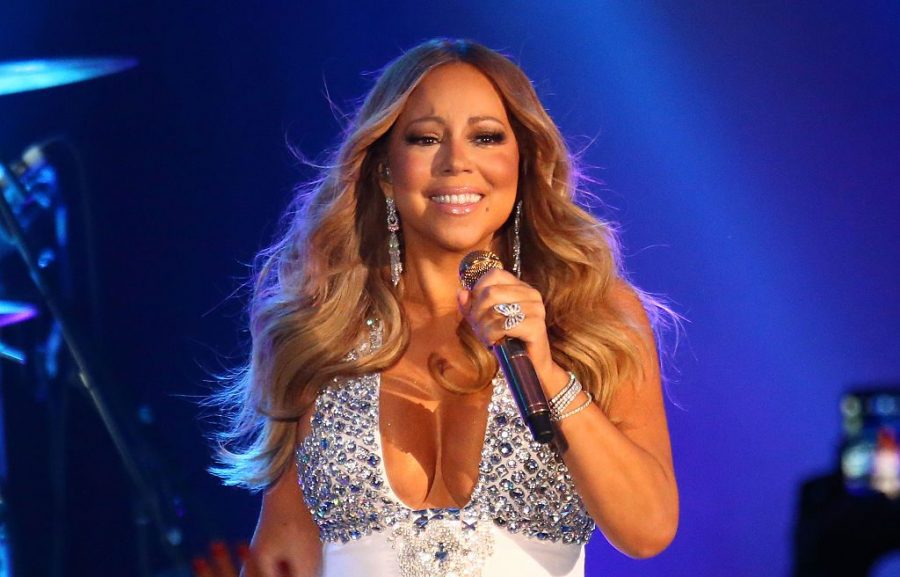 During the holiday season, it was impossible for us to enter a retail store, restaurant, or any public place, without hearing the ubiquitous genre of Christmas music. Some people hated it, some people loved it, but no one could deny that Christmas music is a genre that boosts our moods.
One of the most famous Christmas songs, "All I Want For Christmas Is You," originally released by Mariah Carey in 1994, is an excellent example of this omnipresent music. This hit, which was featured in a scene of the classic 2003 Christmas film Love Actually, has become a staple in pop culture and has spawned more covers than we can count.
Although the days of holiday cheer have long passed us, we can still keep a somewhat merry spirit with countless different versions of Mariah Carey's tune. So as 2020 progresses, and Christmas is only another ten months away, use the following 13 songs to keep you in the holiday spirit for the rest of Winter.
Clementine Duo's 2017 cover of this song is certainly unique. It offers a slow tempo with quiet string music, and fans of this style of music may like it. However, I personally found the singers' voices to be irritating and not too fitting for this song; because of this, it's hard to enjoy this cover. 2/10.
Now, you might be wondering, why would you ever rate the king of Christmas music himself so low?! I will admit that Bublé certainly has a lot of Christmas charm, but he sounds incredibly robotic in this cover of the song. The song is fairly autotuned, and his robotic-sounding voice really doesn't bring anything special to this song. 3/10.
You know them, you hate them; it's KidzBop. The positive is that this song was not subject to KidzBop's typical censorship. Sadly, this does not outweigh the negatives in this version of the song. The kids' voices are very loud and awkward. The song is also very intense, as if they want you to dance badly to this song at a holiday party while other people give you weird looks. 3.5/10.
I will be the first to admit that I'm not the biggest fan of Aloe Blacc's type of music, but he did an excellent job making the song his own. Fans of this genre will likely appreciate it, but I found it to be a slightly awkward-sounding mashup of both his genre and Mariah Carey's. Despite this, the song  must be acknowledged for its unique take on the classic hit. 4.5/10.
This cover is not bad, but it is not good. It is perfectly mediocre. It is very relaxing, and the slow tempo works, yet it also sounds generic. 5/10.
The Cheetah Girls have excellent singing voices, but in this song they sound rather forced. However, the harmonies sound fantastic, and the girls do a lovely job switching between voices. I will say that there are some odd background vocals, and that this cover could perhaps be improved by a faster tempo. 5.25/10.
I'm primarily judging this cover based on Beiber's contributions. Mariah sounds as great as she did in the original, but Justin could have performed better. The beginning starts with awkward harmonies, but they eventually pick up on the bridge. Mariah brings nearly everything to the table in this song, so I'd skip it and just listen to her solo version. 5.5/10.
Much like the Cheetah Girls, the voices in this cover suffer from sounding forced. However, the women in Fifth Harmony also have fantastic voices, and they harmonize very well. I found this cover to be very similar to the Cheetah Girls' version, but better due to the faster tempo. This is a good cover, but it's only a standout if you are a fan of the group. 6/10.
This version has an odd vibe to it, but it is by no means bad. The slow tempo of this song works very well with the duo's voices as their harmonies shine over slow instrumentals. Although it was a great performance from Odom Jr., the production and arrangements were a bit odd. 6.5/10.
The best part of this cover is certainly Idina's raw, belting voice. She can sing like nobody else, and Broadway fans will certainly appreciate this cover. Some of the stylistic choices are strange, such as note changes, but that does not detract from the sound of this cover. The instruments sound great as well and strengthen the song. 7/10.
I know, I know; it's Glee. But once you get past that factor, this cover is really outstanding. The vocals are dramatic and very smooth. It follows the style of Carey's original song, which will make both Glee fans and Mariah fans happy, and while it's not the most groundbreaking cover, it still sounds amazing. This is definitely one of the Glee cast's better covers. 8.5/10.
Fans who are expecting a traditional Christmas-music sound may want to steer clear, but rock fans and people willing to experiment with the genre will adore this. MCR manages to keep the integrity of the original song while their lead singer, Gerard Way, utilizes his crooning voice to give a great vocal performance. With amazing guitar instrumentation, this cover sounds like music from MCR's peak. This cover is so incredible that I listen to it on my own sometimes, and I don't even care for Christmas music. 9.5/10.
What more is there to say? This song is a classic. Mariah Carey's original version is iconic, and it will stay iconic for many years. Mariah's voice sounds amazing, as do the instrumentals. It can't get any better than this. 10/10.
I hope these songs all helped everybody get back into the holiday cheer. If you want to tune in, you can find the songs in order in this Spotify Playlist. Happy listening!
About the Writer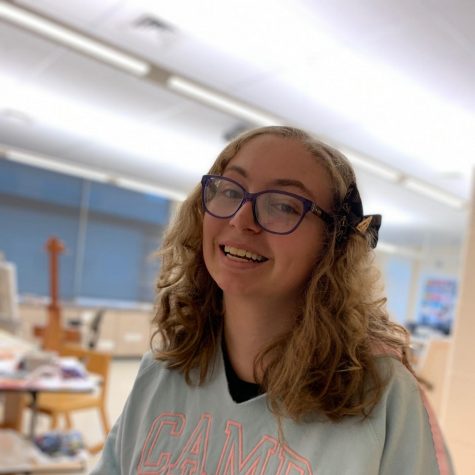 Gabrielle Schwager, Staff Writer
Gabrielle Schwager is a sophomore at Harriton, and this is her first year on The Banner. She loves entertainment and fan culture, and has always loved...