A Decade of Music According to Harriton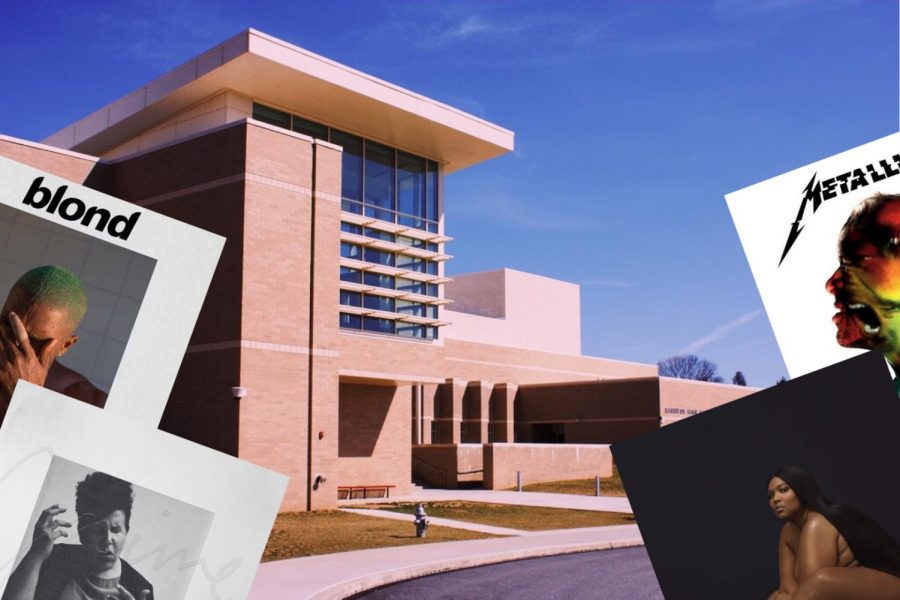 Ty Nagvajara, Arts and Entertainment Editor
February 28, 2020
For the past ten years, music has seen some of the greatest changes in all of history. With genres losing their traction, and others taking their place, the 2010s saw a definitive shift in what was considered popular. It also introduced us to some of the most famous musicians in the world. 
With the explosion of fandom culture and the technological eruption, fans were able to connect to their idols easily. Katy Perry's "KatyCats," Lady Gaga's "Little Monsters," and Justin Beiber's "Beliebers" played an important part in shaping music and culture.
Arguably the most prevalent fanbase was One Direction's, who would help the boy band garner four number-one albums on the Billboard Hot 200. Harriton junior Sydney Lavin said, "They were one of the first bands I truly liked as a kid and were a big part of my childhood."
Fellow Harriton junior Laurellei Marple still shares a strong love for the group and its members' solo careers. "They taught me how to live life happily," she says, and "now, I'm out almost $1000 from spending money on their solo tours."
This fandom lifestyle was also aided by the technological eruption, which made listening to music even easier. Streaming services like Apple Music and Spotify skyrocketed, providing listeners with millions of songs for a cheap monthly rate. For seniors like Jil Daly, these services are "much easier than the radio," due to their "wide variety of music." Even the Billboard Hot 100 chart, an indicator for the top songs in the country, began incorporating streaming data rather than solely relying on pure song sales. 
Another major change was how albums were released. Traditionally, the issuing of music relied on months of promotion. This would change, due in part to the release of Beyoncé's 2013 eponymous album that would become the fastest selling album on iTunes up to that point, proving albums did not need excessive promotion to be successful.
Her next album, Lemonade, would also use the same tactic. This style of release translated to Harriton junior Neha Dhanwada, who states, "[Lemonade] was so personal, versatile, and every song had a purpose…It took you on a journey." Harriton art teacher Mrs. Jackson agreed with Dhanwada, naming Lemonade as one of her "favorite albums of the decade."
This technique would also be used by hip-hop giants like Drake, J. Cole, and Kendrick Lamar, helping them push the genre to the forefront. 
For many Harriton students, rap has become incredibly important. Teenagers empathize with the many complexities of the genre, from its freedom, to its fun, to its meaningfulness. Olivia Kim, a junior, is "a big fan of [Lamar]," stating that his third album, To Pimp A Butterfly, was one of her favorite albums of the past decade. With his strong and poignant lyricism, Lamar uses his music to address important societal issues.
For Maviah Khan and Camille Furer, Gunna was a standout star from the past few years, Furer saying that Drip Season 3–his third mixtape–is one of her favorites due to Gunna's "extremely catchy beats." Audrey Moriarty, an eleventh grader, was attracted to the lyrical intricacies that rappers like Noname and Earl Sweatshirt incorporated into their works. For senior Sophia Hood, her favorite was Anderson .Paak's Malibu, one of the many rap albums that incorporated elements of soul, jazz, and funk. 
It wasn't just rap that became vulnerable, though; genres like R&B used these same tactics. Frank Ocean was one of the most prolific R&B artists to emerge from the past decade, releasing Channel Orange and Blonde, two critically acclaimed albums. With his earnest, story-teller lyricism, Ocean was able to revitalize the genre of R&B, which began fading by the late 2000s.
For junior Fletcher Burton, Blonde was his favorite album of the decade because it "beautifully provokes its listeners emotions." Besides Ocean, artists like Solangé, The Weeknd, Janelle Monáe, and SZA helped propel the genre forward through honest writing and colorful instrumentation. 
Although the genre of rock lost its dominance on the charts, it was still prevalent this decade. The 2010s saw the return of many quintessential bands like Metallica, AC/DC, and Blink-182. For Harriton English teacher Mr. Williams, Metallica's 2015 album Hardwired…to Self-Destruct was one of his favorites, calling it "an excellent blend of their three previaling musical periods: thrash metal, metal, and grunge." 
Yet, rock music's greatest splash came from its chameleonic behavior. Adapting alongside the musical environment, indie rock, pop-rock, and alternative emerged as popular subsects. Bands like Cage the Elephant, Tame Impala, and Arctic Monkeys were foragers of the indie-rock movement, releasing a slew of projects that combined classic rock elements with psychedelia, pop, and punk.
For junior Monet Murphy, Cage the Elephant's Unpeeled stood out as one of her favorites, due to its original rock style that strictly stuck to the music and didn't rely on extra dramatics. The Neighborhood was another band that incorporated a poppier sound into their music, drawing listeners such as Williams, who enjoyed their album I Love You's  "moody and calming" quality. 
Musicians like Alabama Shakes, led by Brittany Howard, and Gary Clark Jr. revitalized the blues rock genre through soulful vocal performances and impressive instrumentation.
For Ms. Frechie, a Harriton English teacher who has previously worked for entertainment publications, Howard's solo album Jaime was a standout: "I love that her music embodies a sort of nostalgic American sensibility, but she's also unlike anyone we've heard before." 
Sadly, the 2010s were plagued by many deaths, which shattered the music community and the world in general; megastars like Whitney Houston, Michael Jackson, Prince, Amy Winehouse, Aretha Franklin, and David Bowie were just a few of our major losses.
For Frechie, Bowie's final album, Blackstar, was one of her favorites of recent years, saying, "This was the last station in the life of an artist who was always evolving and finding new layers to who he was creatively and personally. I think anyone who has experienced others' death or the imminence of their own, will be moved by this." 
With death, comes new beginnings, and the 2010s didn't shy away from introducing the world to some of music's biggest names. Young Money rappers Drake and Nicki Minaj splashed onto the scene with powerful albums that would cement their status as rap royalty.
R&B and rap acts like The Weeknd, Post Malone, and Travis Scott also had impressive introductions. Indie pop artists Lana Del Rey, Lorde, and Clairo hit a chord with listeners, including Enya Xiang. When discussing Lorde's sophomore release, Melodrama, Xiang said, "It isn't just music as entertainment. It's artistic and captures all the genius and wild things going on in Lorde's mind."
Most recently, Lizzo and Billie Eilish had powerful breakthroughs, flipping the music industry on its head with their inventive and non-conforming behavior. Lizzo's debut album, Cuz I Love You, was lauded by juniors Djuna Day-Booth and Goldie Beck, with Beck commending Lizzo for "creating soulful, witty, addictively catchy songs that empower listeners through every lyric."
For the past ten years, music has been very important to the well-being of Harriton students and staff.
History teacher Mr. Warren says, "Music is crucial to my happiness." His two favorite albums were Nothing is Wrong by Dawes and Metamodern Sounds in Country Music by Sturgill Simpson. He describes Simpson's album as "a throwback Outlaw Country album…an aural road trip through outer space."
 In a decade that was plagued by division, music served as an olive branch, an escape from the existing horrors in the world. With its timbre and tempo, its melody and meter, music has always had the power to unite, and in a world like ours, it's all we can ask of it. 
About the Writer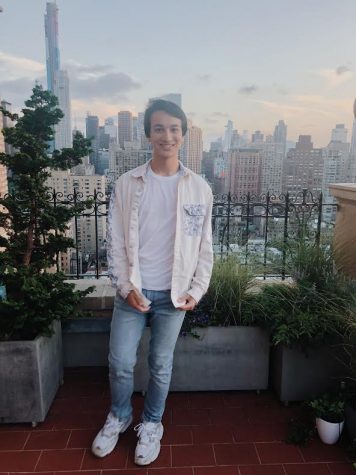 Ty Nagvajara, Arts and Entertainment Editor
Harriton junior Ty Nagvajara is excited to write and edit for The Harriton Banner for his second year. This is his first year as a section editor, and...