We're In A Defining Moment For Our Country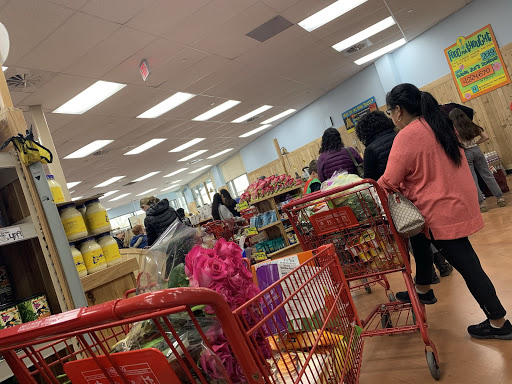 On Thursday, March 12th, the interior of Trader Joe's was rumbling with chaos. Bewildered children followed parents who meant business as they prowled through the store. College students studied crinkled shopping lists, while elderly folks dawdled among the colorful aisles of cans and packages. Crammed between two shopping carts, I struggled to reach the mint toothpaste tubes on the bottom shelf.
The other shoppers and I were waiting in the check-out lines and anticipating the lockdown for COVID-19. The new coronavirus, an infectious disease originating from Wuhan, China, has captured the world. At that moment in line at the Trader Joes register, I realized I was witnessing the formation of history, immersed in its every new breath.
On that Thursday, Governor Tom Wolf had ordered a total shutdown of schools in Montgomery county for the next two weeks, starting March 13th. Police, fire, and emergency medical services will remain available as well as supermarkets, pharmacies, and gas stations.
The next day, March 13th, Governor Wolf announced all schools in Pennsylvania were closed, and President Trump declared COVID-19 a national emergency and suspended all travel from Europe for 30 days. Abiding with the Governor's recommendations, windows of retail stores display signs with "Closed" and handwritten notices.
For students at Harriton High School, classes will look completely different. Teachers plan to make the best of the situation by continuing lessons through BlackBoard pages, live video discussions, and the constant stream of emails.
However, we may be in the best position to deal with this pandemic. Generation Z, encapsulating those in high school now, are digital natives. We are growing up in an electronic age, which has primed us with tech-savvy skills and fluency on the internet. Technology has a chance to prove its usefulness to us.
Still, uncertainty plagues everyone as the coronavirus disrupts routines and classes and daily habits. The Spring Formal for sophomores and freshmen was just cancelled. Juniors are postponing college visits and working around cancelled SAT and ACT tests. Seniors are worrying about prom, their Senior Projects, and graduation. Seniors in the International Baccalaureate program stress about achieving their IB diplomas.
COVID-19 effuses the bizarre feeling of meta-awareness. You have the feeling that you are living through a defining moment, immersed in something significant worthy to be typed into textbooks and imprinted into our generational narrative. As the fall of the Berlin Wall shaped Generation X and the 9/11 attacks defined the Millenials, Generation Z lands on the coronavirus.
The school system aims to train us for the real world. Lower Merion School District carries the motto, "Enter to Learn, Go Forth to Serve." We enter to learn a crash course of established theories and human inventiveness, a master replica of Homo sapiens history. And now, we are thrown into a time which asks us to react and make decisions.
The coronavirus will exhibit the best of humankind, or the worst. Xenophobic sentiments against Asians have risen online as well as in public incidents. On the train, I fear that people will riot if I cough or sneeze due to recent reports of racist attacks. Hand sanitizers, surgical masks, and toilet paper are running out as the fervor sets in. Disparities deepen as marginalized communities have unequal access to healthcare and medical equipment.
However, silver linings emerge as students go forth to serve. Hallel SimonHazani, a junior at Harriton, has organized a delivery service for older Lower Merion residents who need it the most. Sammy Biglin, another junior, started a GoFundMe page for Philabundance, a local food bank, linked here. As teens worry about their grandparents and take action, a generational alliance might form, perhaps a blessing following the "OK, Boomer" fiasco.
The 2020s decade has surprised the world with its train wreck beginning. However, challenges force us all to grow up a little, and we will hopefully rise to the occasion.
About the Contributor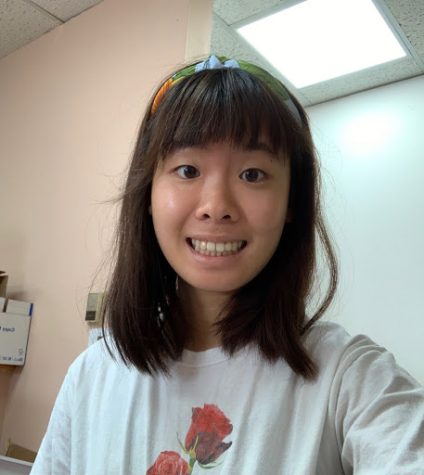 Enya Xiang, Opinions Editor
Enya Xiang '21 is thrilled to return as Opinion Editor, this time co-editing with Sammy Biglin! She is excited to see what controversies and 'hot takes'...