The Best Movie Series for Quarantine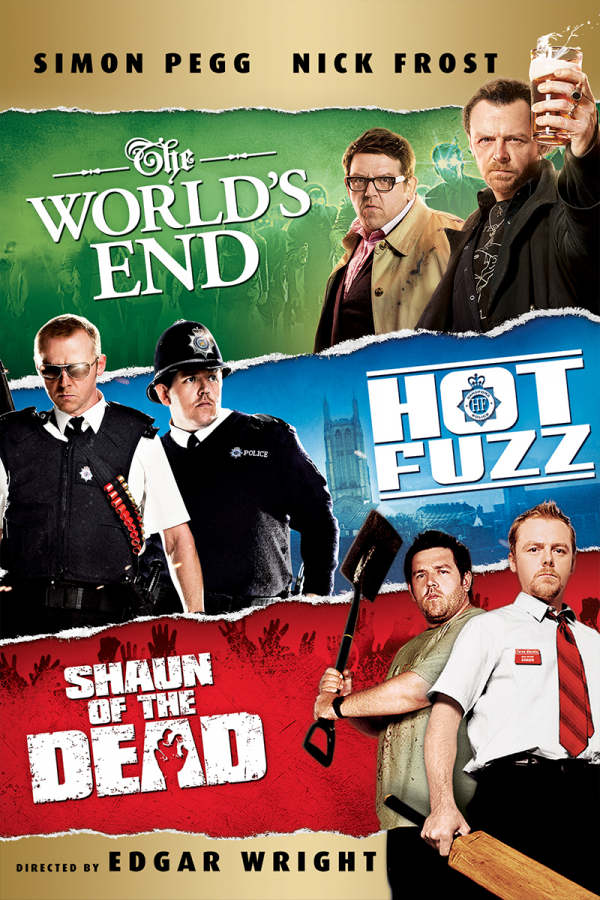 Sometimes you need something to really dive into during quarantine. Especially during this week of Spring Break, you will have lots of free time on your hands to indulge in fun films. Luckily, many lengthy movie series are available to watch that will certainly take up a fair amount of time. Here is a list of some of my personal favorite series to pass the coming weeks. 
The Marvel Cinematic Universe (MCU)
Watching the entire MCU film collection will take a staggering fifty hours to accomplish, starting from 2008's Iron Man and going to 2019's Spider Man: Far From Home. Not all of the films are of the same quality, but no doubt there's entertainment to be had here. Where to Watch: Disney+
The Wizarding World
With the eight Harry Potter films and two Fantastic Beast films, the Wizarding World series clocks in at just over twenty-four hours. Over the course of the eight Harry Potter movies you can watch the growth of three friends and their ever-growing journey to defeat Lord Voldemort. The Fantastic Beast films serve as a prequel to that series, following magizoologist Newt Scamander on his journeys with the titular animals. Only one film in the series received a "rotten" rating from Rotten Tomatoes, while the rest are all highly regarded. Where to Watch: Rent/Buy
Star Wars
With last year's Rise of Skywalker, the so-called "Skywalker Saga" is now complete. Counting that series of nine films, plus the spin-off films, there are a total twelve films, which come in at a runtime of around twenty-six and a half hours. The quality of the original trilogy (films IV, V, and VI) is generally undisputed as very high, but the other films in the series are controversial, with people very split over the prequel (I, II, III), sequel (VII, VIII, IX), and spin-off (Clone Wars, Rogue One, Solo) films. If you've seen them you'll know whether or not you'll like them, but if you haven't, you're best off starting with the original trilogy and going from there. Where to Watch: Disney+
Middle-Earth
Adapted from JRR Tolkien's seminal work of fantasy, the Middle-Earth films cover the Hobbit and Lord of the Rings series. While the Hobbit films are generally seen as popcorn entertainment and not much beyond that, getting through those brings you to the Lord of the Rings, which are widely considered cinematic masterpieces and some of the greatest films of all time. Watching the theatrical versions will bring your runtime to around seventeen hours, and the extended versions increase that to a little over twenty hours. Where to Watch: Netflix, Rent/Buy
The Ghibli Films
The Japanese film studio founded by Hayao Miyazaki, Toshio Suzuki, Isao Takahata, and Yasuyoshi Tokuma has long been known to produce some of the greatest animated films of all time. Their work, such as Howl's Moving Castle and Spirited Away, has transcended borders and languages, and has delighted children and adults everywhere. Watching every one of their works will take almost forty hours. Where to Watch: Rent/Buy
Pixar
What one might call the American Ghibli, Pixar is similarly renowned for their incredible animated works. While some of their films are looked upon unfavorably, most of them have a reputation for touching and emotional tales. Watching them all, including the recently released  Onward, will take thirty-seven hours. Where to Watch: Disney+
Mission Impossible
Based on the TV series of the same name, Tom Cruise leads this action saga. These modern spy-action movies provide pure, unadulterated thrills, and not much else. The films span over two decades, and in that time have received a wide range of praise and criticism. They run for almost thirteen hours. Where to Watch: Amazon Prime, Rent/Buy
Quentin Tarantino Films
While not necessarily a series, writer/director Quentin Tarantino's films are certainly unique, one might even consider them a genre of their own. They're known for their snappy and sharp dialogue, numerous references, and over-the-top violence. Their total lengths are around twenty-five hours. Where to Watch: Netflix, Rent/Buy
The Dark Knight Trilogy
Moving into shorter fare, Christopher Nolan's three crime-superhero films garnered praise for their modern and realistic reinvention of the Batman characters. Watching the films takes a little over seven and a half hours. Where to Watch: Netflix, Rent/Buy
The Three Flavors Cornetto Trilogy
An anthology series directed by cult-favorite Edgar Right and starring Simon Pegg and Nick Frost, these films will give you the comedy escape or fix you might need in quarantine. Parodies on the zombie, crime/detective, and science-fiction genres, they consistently delight. Watching them will take five and a half hours. Where to Watch: Rent/Buy
The How To Train Your Dragon (HTTYD) Trilogy
The films are loosely based off Cressida Cowell's book series of the same name, and follow the viking-to-be Hiccup as he struggles with expectations and his role in his society, as well as his relationship with a dragon he found, named Toothless. Considered some of Dreamworks best work, the films clock in at five hours. Where to Watch: Rent/Buy
John Wick
This trilogy of well-choreographed action films stars Keanu Reaves as the lone assassin John Wick. In a variety of different set pieces and locations, he works his way through countless goons and thugs in violent, prolonged action sequences. Masterful at building and capitalizing on success and the rush of adrenaline, watching this trilogy takes about six hours. Where to Watch: Rent/Buy
The Dollars Trilogy
A trilogy of classics, including the famous The Good, the Bad, and the Ugly, this series made Clint Eastwood a household name. Directed by Sergio Leone, the man who popularized the Western genre, each part of these films is considered seminal to Westerns. From Eastwood's iconic performance to Ennio Morricone's instantly-recognizable score, there's a lot of fun to be found over the course of the six and three quarters hours these films take. Where to Watch: Rent/Buy
About the Writer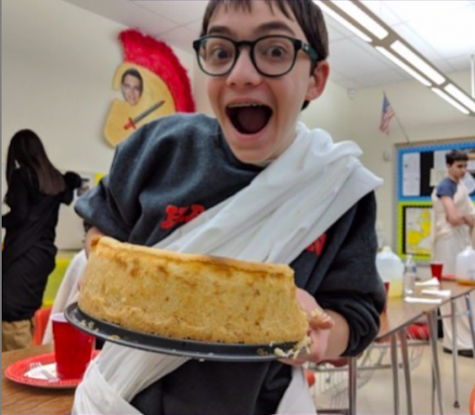 Nicholas Biglin, Communications and Marketing Director
Nicholas is a junior and this is his third year with the Banner. He directs communications and writes primarily for Arts & Entertainment. His main...