The Cost of a Bike
The Increased Demand For Bikes In Covid-19 America and is Pushing Prices Up.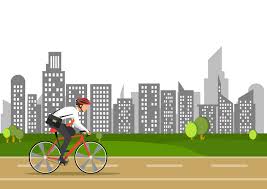 As the coronavirus pandemic continues to disrupt life in major American cities and limit people's use of public transportation, hundreds upon thousands of Americans are flocking to one of the most basic forms of transportation: the bicycle. The coronavirus has led to a shortage of bicycles in the US since anxiety over public transportation has sent the demand surging.
Brooklyn, Philadelphia, Phoenix, and many other major cities are seeing a rise in the use and price of bicycles, with many bicycle retailers around the country selling their products at up to three times the normal price. A retailer in Washington, D.C. sold all of its bikes in stock by the end of April and has fielded more pre-orders in one year than all of the orders combined in its 50-year history.
In March, nationwide sales of bicycles, equipment, and repair services nearly doubled compared to the previous year, according to N.P.D. Group, a market research company. Sales for computer and fitness bikes jumped up 66%, electric bikes increased 85%, and leisure bikes increased 121%. By the end of April, many stores had completely sold out of their entire bicycle supply. Now, the United States is facing a severe bicycle shortage as global supply chains scramble to meet the surge in demand.
The spike in sales comes mostly from the stay-at-home orders that have caused the loss in retail and the restrictions on public transportation. The switch to bikes as primary transportation might have long term effects on cities, which would allow for more environmentally safe and efficient transportation. Some cities are already planning for a lasting shift after the pandemic. This is a significant departure in a society that has favored cars over bikes for decades.
In April, New York announced that it would temporarily open 100 miles of roads to pedestrians and cyclists, which is a move that may lead to permanently closed streets, officials say. Oakland plans to shut down about 10 percent of its streets to cars during the pandemic, and Seattle said it would permanently close 20 miles of its roads. 
COVID has been destroying some businesses while others have been thriving, like the biking industry. It is causing people to look differently at their lives. It also has provided a way to help cities become less industrialized and more environmentally friendly. Clean bikes and energy are identified as "the future," but all around the country and even the world, it has become "today."