TikTok Fame Is Creating The Next Generation of Celebrities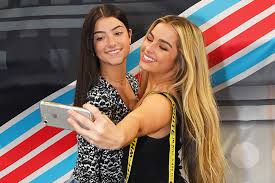 Leah Kallen, Staff Writer and Photographer
October 13, 2020
With two billion downloads and over 800 million active users, it's no surprise that TikTok can turn the average person into a celebrity. But exactly how far can TikTok boost someone's fame, and how can that fame help users achieve other successes?
Several names probably come to mind after hearing "TikToker," but some of these stars rise far above the others. After going viral with the "Renegade" dance (created by TikTok user Jalaiah Harmon) in October 2019, 15-year-old  Charli D'Amelio's career began to flourish. As of October 13th, 2020, Charli has acquired 7.1 billion total TikTok likes and 92.7 million followers—in addition to the millions of likes on her weekly Instagram posts.
Charli's fame has resulted in a customized drink at Dunkin Donuts, dubbed 'The Charli." The drink, which consists of cold-brew made with whole milk and three pumps of caramel swirl, is a new Fall favorite and has garnered substantial publicity from her fans.
Beyond Charli's collaboration with Dunkin, she now works with Morphe, Orosa Beauty, and Hollister. She is a part of YouTube star James Charles' new Back-To-School clothing line, has written a book, has worked with Jennifer Lopez, and promotes UNICEF. In only sixteen years, she has accomplished more than many people will in their entire careers.
Charli's nineteen-year-old sister, Dixie, is another example of an average teenager who quickly rose to fame on TikTok. While initially in Charli's shadow, Dixie was able to make a name for herself with her new song, "Be Happy," which was released in June.
"Be Happy" received some backlash on TikTok, as certain lyrics were over auto-tuned to the point in which they were indecipherable. However, Dixie played along with the autotune jokes and went on to collaborate with musicians Blackbear and Lil Mosey for a "Be Happy" remix, which was released in early September.
Another viral "TikToker," Addison Rae, has also achieved success through her rise on the app. Addison is now the co-founder of Item Beauty, a makeup line of vegan, paraben-free, and cruelty-free cosmetics.
Addison Rae's fame has allowed her to work with brands, such as American Eagle and Skims, befriend celebrities like Kourtney Kardashian, and create her own merchandise line. She recently announced her acting debut in He's All That, a remake of the original 1999 She's All That. In Rae's caption of this announcement, she thanks her followers for the opportunities she has gained as a result of her TikTok and Instagram platforms.
TikTok can turn just about anyone into a star and provide them with many opportunities, regardless of their musical or comedic talent. With a dose of luck and quality content, art videos, cooking videos, family vlogs, comedic clips, and more could go viral, potentially leading other "TikTokers" to the D'Amelios' and Rae's level of stardom—a possibility that drives users to keep creating new content on the app.
About the Writer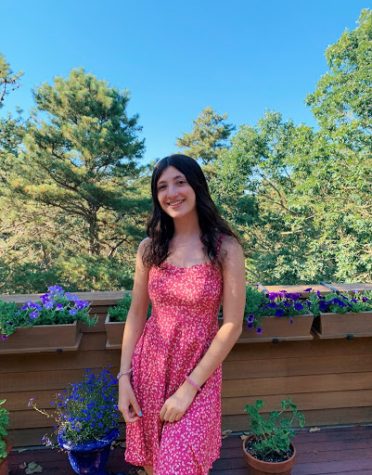 Leah Kallen, Staff Writer and Photographer
Leah is a sophomore and is excited for her first year on the Banner. She enjoys writing for fun, especially about the things she is passionate about like...