Our Town: Harriton's First Online Theater Production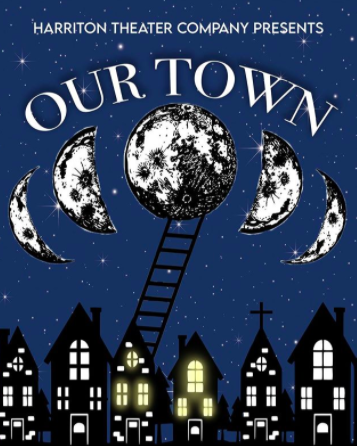 Leah Kallen, Staff Writer and Photographer
November 16, 2020
On Friday, November 20th, and Saturday, November 21st, Harriton Theater Company will host its first-ever online production: Our Town by Thornton Wilder. 
As with every other extracurricular activity during the coronavirus pandemic, Harriton Theater Company must meet and now host its productions through Zoom.
Clubs such as The Banner, Debate, and Mock Trial have transitioned smoothly into online meetings, with only minor glitches and setbacks. However, HTC members and Broadway-lovers alike can agree that audiences should experience theater live: the soundtrack, singing, dancing and acting deserve an in-person audience.
Nevertheless, HTC has accepted this challenging reality and will perform the production with flying colors on Zoom in just a couple of weeks.
The McCarter Theater in Princeton, New Jersey, hosted the first ever production of Our Town on January 22, 1938. The show is meta-theatrical, meaning its qualities attract attention to the circumstances of the performance. Our Town contains three acts and occurs in the fictional town of Grover's Corner, New Hampshire, in 1901.
The show follows the Gibbs and Webb families, where a love story blooms between George Gibbs and Emily Webb. Sophomore Sam Bailey plays Gibbs, and senior Audrey Sigler plays Webb. The stage manager is Maddie Lefkowitz, and the rest of the cast comprises some of Harriton's best performers. HTC's crew will play the sound effects and music off-camera. 
HTC's entire cast and crew has worked for the last few months to bring Our Town to life during such difficult circumstances for theater, but now, they will achieve a production unlike any other in HTC's history.
Our Town is just around the corner so prepare to log onto Zoom (cameras and microphones are automatically muted) with a bucket of popcorn and teleport into the 1900s New Hampshire. Click here to purchase tickets on HTC's website for $8.00.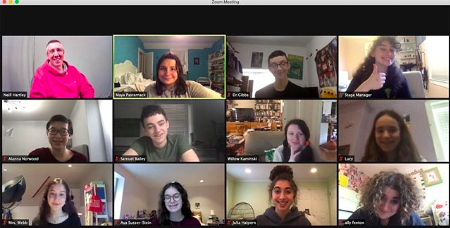 About the Writer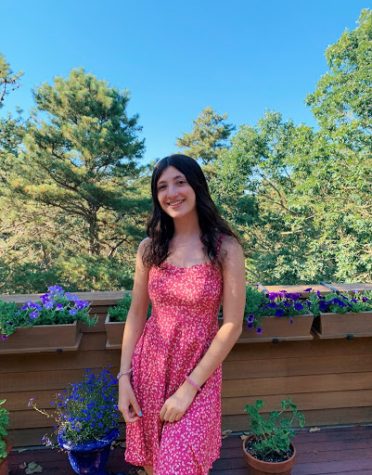 Leah Kallen, Staff Writer and Photographer
Leah is a sophomore and is excited for her first year on the Banner. She enjoys writing for fun, especially about the things she is passionate about like...