A New Approach to Thanksgiving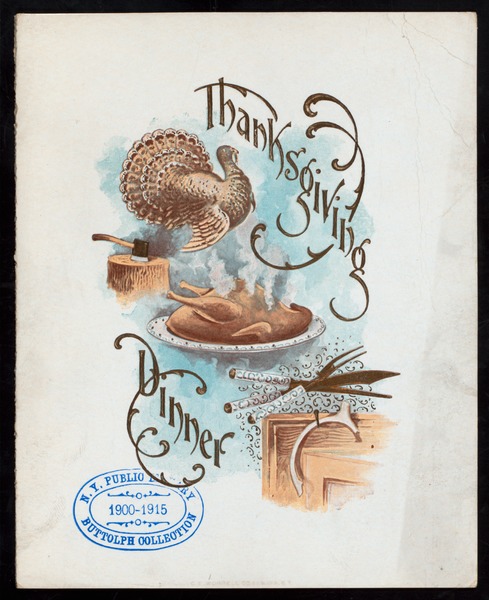 The colorful leaves are falling and the chilly weather is becoming more apparent, meaning November is nearing an end and Thanksgiving has arrived, right in time. For nearly a year, Americans have been living through troubling times in terms of the pandemics and political chaos, so this holiday, which is known for showing warmth and gratitude, may just be the fresh start we all need.
Thanksgiving will certainly look quite different this year, but the essence of the holiday should remain the same; the feeling of togetherness and comfort and contentment should still hold true in these times.
Many may feel like celebrating this year is a waste of time, but it is truly the opposite. After all that has happened throughout this year—all the crazy unpredictable events that came one after another—dedicating time to spend with loved ones in a more gratifying atmosphere is not to be skipped over.
Thanksgiving will not be the same, that has already been made clear, but through a few adjustments, this holiday can put a positive spin on the year. The question is not whether to celebrate but how to celebrate.
Taking safety into consideration, Thanksgiving can not be complete without two things: the company and food. The warm spices, flavorful turkey, colorful vegetables, and the company of family and loved ones are some of the many joys of Thanksgiving. Both are more challenging to achieve safely during a pandemic; however, new and creative approaches are emerging in hopes of spreading the joys of Thanksgiving. Virtual holidays, as well as in-person holidays that follow the guidelines, are expected to take place.
Regardless of how your family is celebrating, there are a number of ideas to take into consideration when planning a Thanksgiving get-together, with the most crucial concern being safety. As the numbers of COVID-19 cases continue to rise swiftly, and an overwhelming lack of caution prevails when it comes to safety measures, it is vital that Thanksgiving is handled as safely as possible in all households.
The fatigue that is sweeping the country is understandable after living in the midst of a pandemic for so long, but we cannot continue to ignore this pandemic, for the sake of the countless lives being put at risk. The same precautions that were put in place at the beginning of the pandemic (mask-wearing, social distancing, meeting outdoors, etc.) still apply today and are essential to minimize the spread. Especially during a holiday meant for reconnecting with loved ones near and far, it is important to take these protections seriously.
In addition to this, be aware that small household gatherings are a major contributor to the rise in cases. Just because it is a small gathering does not mean that these simple precautions can be taken lightly. Quarantining two weeks prior, rather than relying on symptoms that do not always show up, is a smart choice for anyone who must meet in person this Thanksgiving. 
The most low-risk alternative to a Thanksgiving celebration is either a meal with those with whom you are currently living or a virtual holiday. This is especially popular for families that require travel in order to meet or prefer to be as cautious as possible.
There are different ways of handling a fully virtual holiday, but the overall gist of it is simply communicating over a video conference on applications such as Zoom and FaceTime as each household eats their own meal. In doing this, the family still comes through, even if it feels like less than a traditional Thanksgiving.
Video conferencing may not seem too exciting, so planning some entertaining events, such as family games or fun conversation starters could be useful. Celebrating virtually may have sounded astonishing a year ago, but now it may be necessary to reconnect with loved ones. Brand-new situations require creative approaches, particularly in 2020.
For those who live within close proximity, a safe, socially distanced gathering in a backyard could be considered. The ways of celebrating this year are limitless, as long as they go in accordance with the guidelines. Whether it's reinventing the holiday and making it suit your family's interests or sticking to the traditional way of celebration with a few adjustments in order to follow safety measures, you and your family can still come together to celebrate an important holiday. 
The ultimate conclusion to steer away from is not celebrating Thanksgiving. Yes, it will be a little different than in past years, and yes, many things need to be reevaluated and adjusted. However, this valuable time with friends and/or family is important to the well-being of yourself and others.
Simply spending time with loved ones, whether virtually or safely in person, can brighten up the darkest of days. Even with the craziness of 2020, we can all find some things in life to be thankful for, and maybe this year, Zoom might have to be one of them.