Sweet Shops for Your Sweet Tooth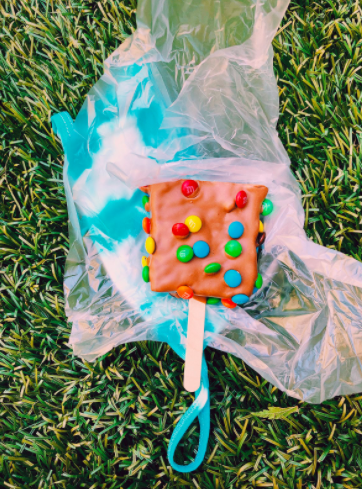 We all know that it is impossible to avoid that moment when your eyes glaze over from sheer boredom during endless hours of Zoom classes. And we all know the feelings that come with being cooped up at home with only your family for days on end, with little social interaction and very little excitement.
Of course, it is important to stay fit, exercise, and keep healthy even when at home, but it is also essential to add a little sweetness to your life, for happiness's sake. So the next time you are looking for a treat to cheer you up during virtual school and the coronavirus pandemic, look no further than this article, as we have scouted out the very best places on the Main Line to find crave-worthy sweets! 
Kilwins- Suburban Square
Recommendations: Kilwins has what seems like hundreds of desserts to choose from, yet our favorites include chocolate-covered marshmallows or chocolate-covered Rice Krispie Treats, with either M&Ms or sprinkles coating the outside; extremely smooth mint chocolate chip ice cream with crunchy chocolate chips; and Kilwin's Tracks (creamy vanilla ice cream, chocolate-covered peanut butter truffles, and fudge swirls). 
Kilwins, which first opened its doors in 1947, is your quintessential American chocolate store, known for its high-quality chocolates and warm customer service. Its confections and ice creams are handmade, with fresh ingredients and original recipes. If you're lucky, you can even spot confectioners crafting their sweets in the shop itself, which is a treat to watch!
Kilwins screams delicious candy shop as soon as you walk in, with its patterned wallpaper, pink accent wall, and decorative shelves and tables piled high with pretty gift boxes and perfect rows of chocolates, salted caramels, and more. The glass counter displays a wide variety of sweets, as well as many different flavors of ice cream. The most important tip? Make sure to get something you love, so you can truly enjoy your little treat!
Sweet Stuff – Suburban Square
Recommendations: Sweet Stuff, much like Kilwins, has a wide variety of different options, from wrapped packages of sweets to the chocolates at the counter, but we recommend sticking with the true Sweet Stuff experience: the bagged candy!
Sweet Stuff, which has been a candy store staple for over 30 years, displays a plethora of different candies and sugary treats: chocolates and caramels, sweet and sour candies, and hard and soft candies. These sugary treats are shown in clear cases all over the store, and even decorate the walls, adding a bonus to the entire experience. As if dipping in little shovels and scooping out spoonfuls of colorful candies wasn't enough! Make sure to choose a tasty treat (or a variety of different sweets, we won't tell)!
The Ultimate Bake Shop- Suburban Square
Recommendations: M&M cookies and  "Mom's Chocolate Cake" with extra icing!
The Ultimate Bake Shop is a family favorite that never disappoints. Walking up to the glass counters, filled with cookies, cakes, tarts, and pies, you know that you will leave with a stuffed stomach and bags of treats for friends and family. Come midterm and finals season, the line at the shop will be out the door, with students (and teachers) attempting to brighten their day with a colorful treat and hoping to divert from the monotony of textbooks and zoom screens. 
With a year filled with unexpected surprises and unprecedented events, sweets will always be a constant. Grabbing a bag filled to the brim with coated candies, licking an ice cream cone with ooey gooey caramel, or eating freshly baked chocolate-chip cookies straight from the box, it is important to indulge your senses and give in to your cravings.
Next time you panic over an Algebra test or have endless pages of AP Gov notes to do, stop by one of the sweet shops in Suburban Square and your day is sure to be brightened! (PS – make sure to steer away from spilling crumbs into your books or laptop – savor each bite!)