GroupWatch, Disney+'s New Feature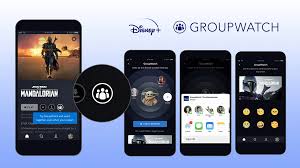 Disney+ is the streaming service created by the Disney Company as a way to show everything Disney, Pixar, Marvel, Star Wars, and National Geographic. Along with their weekly new content, Disney+ has some interesting features.
Disney+ can stream in 4K Ultra HD and includes Dolby Atmos immersive audio, which is when Dolby uses sound to make you feel more immersed in what you are watching. You can find it when you hit the movie you are watching and hit the "details" tab (Cnet).
It has a variety of languages that you can choose from, over 200 avatars, unlimited downloading capacity, and can stream on up to 10 devices, but let's talk about the new Disney+ feature: GroupWatch.
GroupWatch is Disney's version of Netflix Party, where you can simultaneously watch a movie with friends wherever you are, and you can text and send emojis in real time. There will be a small icon that looks like people when you choose what movie you want to watch, and when you hit that, you will get a link that you can send to up to six people.
How is GroupWatch? I tried it out with my brother. You can't text, but if you swipe left you can hit an emoji as a reaction to a certain part of the movie. It was fairly slow, when I skipped the introduction to a show I like it took his phone a while to catch up. Personally, I prefer Netflix Party because you can text your friends during the movie.