2020's Impact on the Entertainment Industry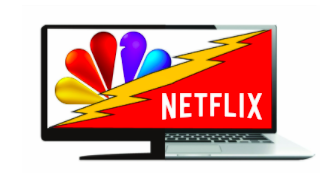 The year 2020 has been an absolutely crazy year, and unfortunately, many industries have felt the negative effects of quarantine. The movie theater industry has been hit very hard as people are afraid to be indoors, even with the new safety requirements. The industry has suffered greatly, especially when compared to 2019 when Avengers: Endgame broke box office records.
Theaters closed their doors in March and only reopened them in August. We all know how theaters have been struggling, but 2020 has changed our perception on watching movies for better or for worse, depending on who you ask. On one hand, movie theaters have been desperate for customers, but on the other hand, Disney +, Netflix, Hulu, and other streaming service's subscriptions have been going through the roof. 
In December of 2019, it was clear that streaming services were starting to grow with the announcement of the launch of Disney + and Apple TV +. This announcement kick-started the launch of other platforms such as Peacock and HBO Max. Yet, no one knew at the time how much people would rely on these services for entertainment in the future.
When the pandemic hit, many people had free time on their hands, which in normal times they would have spent at the movies or at restaurants. With the new restrictions and safety precautions, people relied on their TV/electronics to provide entertainment.
Netflix, which was always popular, had a reputation to uphold. They were able to constantly add new shows that were interesting to watch along with new content every Friday. As they streamed more and more Netflix originals, the stream of content allowed them to gain over 16 million new subscribers in the first quarter of last year.
Netflix was an international success before the pandemic, but Disney + and Apple TV + just launched their services in November of 2019. Their launch date gave them the perfect opportunity to use a blank slate to soar with the new craze of streaming services.
Disney was able to gain 86.8 million subscribers in their first year. An unintended consequence of this spike in interest for streaming services, has been a steeper decline of cable TV. The beginning of the pandemic hit especially hard on cable because professional sports were put on hold, taking away a crucial draw factor in the cable business.
Even when sports started to air again, there weren't as many people interested because popular sports channels like ESPN were available on many streaming services such as Hulu and Sling. The news got even worse for cable on January 4th when Discovery + was launched, featuring the 10 most popular cable channels including Food Network, HGTV, and TLC.
Unlike cable, which had been on a steady decline, the movie industry was booming before the pandemic. There was still nothing like going to a movie with the huge screen, crazy loud subwoofers, and iconic popcorn. Wonder Woman 1984 was HBO and Warner Bros dipping their toes in the water, seeing what would happen when a major blockbuster would be released during a pandemic.
It made over $100 million worldwide, compared to the first Wonder Woman movie which made $822.3 million. Before the pandemic, Warner Bros was making an average of 700 million dollars for every DC movie that was released. Upon seeing this outcome, Marvel has decided that it would be better to postpone their mega movies such as the new Black Widow until things die down. They are trying to avoid streaming services since the theaters are where they get the majority of their sales.
It is unfortunate that means that movie theaters have to go on without some of their most popular films, which are a crucial source of revenue. Interestingly IMAX's stock dropped 40% and AMC's dropped 32%.
In fact, movie theaters have lost approximately $2.7 billion since the onset of the pandemic. Over the next several months, bankruptcies can be expected from smaller companies, and large companies are expected to close due to the lack of customers and revenue.
The future of entertainment is very much unknown. Many industries are on the brink of bankruptcy, while some industries are becoming the new trend. How this pandemic will play out will have a larger impact on the entertainment industry than ever expected.