Where to Spend Your Money: Inclusive, Sustainable Gift Guide for Valentine's Day
An inclusive gift guide of female founders + sustainable small businesses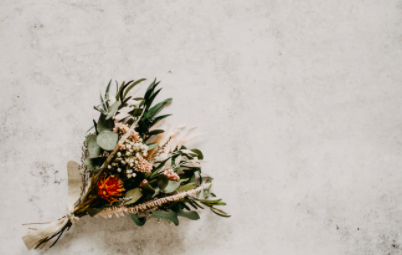 Do you think that Amazon does a happy dance when you purchase from their site? Do you think that they include free samples and extra products to entice their customers to return? Do you think that they craft a handwritten note expressing their gratitude? 
More than ever, teenagers and consumers across the nation are coping with the drastic changes in their everyday lives. Some cope through binging a new television series while others take this time to tackle their book list. Many, however, resort to online shopping and scouring the web to find the very best deals.
For those of you who have about ten shopping carts full of items or those who just love shopping from the comfort of their very own home, this guide is for you. Rather than frequenting Amazon and big-name retailers, we need to show some love to our small businesses that shape our communities.
Setting themselves apart from the others, these companies weave care, passion, and storytelling into each product they make. Having to overcome suppression and challenges, these founders embrace their ambition and sell more than a product; they sell a story.
These stories range from fighting against global warming and climate change to companies that represent a safe space for women who are victims of human trafficking. Harness the power that you hold as a consumer and commit to using it for good. As Simon Sinek once said, "People don't buy what you do, they buy why you do it." Purchase products that have a why, a wow factor, and a person behind it all. 
Heading into Valentine's season, consumers must ask themselves what they are going to put their money towards. With a deflated economy that has seen better days, makers, creatives, and CEOs all need a boost and you do too. Included in this list are women-owned brands, inclusive and empowering companies, ethical and sustainable shops, and small businesses.
Give a gift—to significant others, best friends, galentines and valentines, or yourself—with purpose this holiday and be conscious about where you are spending your money.
Amika – https://loveamika.com/pages/about-us#our-story
Brand: Women-Owned & Sustainable
Specialty: Organic hair products for all hair types
Hair is a way for many to visually share their heritage and ethnicity – Amika, an organic hair product company, understands that more than anyone. Featuring ten different collections for hair problems ranging from scalp care and hydration to de-frizz and curl care, they encourage her, him, you, and them to embrace one's beauty and diversity.
bkr – https://mybkr.com/
Brand: Women-Owned & Sustainable
Specialty: Reusable glass water bottles with a sustainable component
bkr founders Tal Winter and Kate Cutler soon made the connection between drinking water and having nourished, healthy skin. Thus, they created bkr, a small-mouth, sleek water bottle, with the core value of sustainability and the purpose to promote personal health and wellbeing. This clean, functional, customizable design has attracted the likes of many, captivating their customers into starting a movement. 
Earth & Me – https://www.earthandme.co/
Brand: Ethical & Sustainable
Specialty: Affordable zero-waste goods
Founded with the mission that sustainability should be affordable and inclusive, Earth & Me founder, Kayli Kunkel, opened up a store-front in Astoria, NY with handmade, eco-friendly goods. With 95% of her products representing women-owned businesses as well as people of color and veterans, Kayli has truly committed to helping our planet … and our people.
Freedom Apothecary – https://www.freedomapothecary.com/
Brand: Inclusive & Empowering
Specialty: Holistic beauty and self-care products
Freedom Apothecary was founded on the belief that freedom means different things to different people, but to the founders, it means empowerment, love, and authenticity. In the Freedom Apothecary physical store (and online shop), cleansers, creams, oils, masks, and scrubs for all skin types can be found, along with a narrative of how your new favorite product is going to heal you, both mentally and physically.