Turbo Resurrected From Dead, Only To Be Found In Paella
The D'Amelio family was under a lot of heat for spitting out a snail on camera, a crime punishable by cancellation for 1-3 business days. However, a major part of the story has been forgotten in the media– it was Turbo from the 2013 animated Dreamworks movie Turbo that she spit out. 
Former snail runner Turbo, age 65– 66 if you count the year he lost in THAT coma– became fame-hungry once again. After THAT accident, which will remain unnamed, which got him into THAT scandal, which may or may not have involved illegal drug use and years of tax evasion, many members of the snail community forgot him. 
That is until Mr. I-didn't-know-it-was-a-C-list-celebrity-snail (it's an ethnic name) decided to capture Turbo and cook him into a tasty rice dish. The snail community mourns his loss. They will honor his memory tonight with a ceremony, and by flooding Dixie's comments section with comments like "why turbo (crying emoji) (snail emoji)."
About the Writer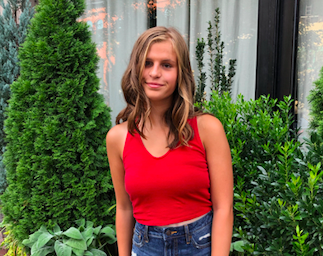 Kate Ferenchick, Staff Writer
Kate Ferenchick is a sophomore at Harriton and it is her second year writing for the banner. She loves writing about current events as well as fun activities...