Harriton's "RAMily Feud"
This past Friday, February 26, 2021 at 7pm, Harriton hosted a live-streamed event called "RAMily Feud." Intuitively, the event was inspired by the ever-so-popular game show "Family Feud," as Harriton's Student Council pit a team of 5 students against 5 teachers, as they attempted to guess the most selected answers from a survey of 100 people. 
The event, hosted by Student Council, had two missions: to raise both school spirit and donations. There was a grand sponsor along with team sponsors, and all of the proceeds were contributed to the Dr. Harriton charity fundraising goal. Student Council had also noticed that there was an increased need for a safe, uplifting event in such solitary and dangerous times. 
"RAMily Feud" followed standard COVID-19 procedures as all contestants were wearing masked, socially distanced and the microphone was disinfected as it was passed to the next host. Additionally, a few students, such as myself, attended the event to run the technical elements but remained extremely cautious of COVID guidelines. There was no in-house audience for the event, but HarritonTV broadcast the show to YouTube, where students and families watched comfortably from their homes. 
The show consisted of five rounds, each being hosted by a different Student Council officer. Everybody was energetic as they read and answered questions centered on Harriton-related themes such as "What is your favorite cafeteria food?" or "What is your favorite gym activity?"
"RAMily Feud" was not only a great opportunity to raise money but also an excellent chance for students to feel connected to Harriton, especially those participating in fully remote learning. 
I am an [email protected] student and before "RAMily Feud," the number of times that I had stepped into Harriton since March of 2020 was limited. Yet, when I sat up behind the lighting board, wearing a headset, with butterflies in my stomach, it felt like no time had passed. Undoubtedly, the show had its hiccups, but at least for me, there was no better feeling last Friday than the pre-show jitters for which I had been longing for nearly an entire year. 
Student Council's creativity and persistence when it came to organizing this event is admirable, as we all know how difficult it is to find motivation to be inventive right now. "RAMily Feud" was everything that the student body needed: an uplifting, spirited event to relieve their minds of worry and focus on the positives. 
About the Writer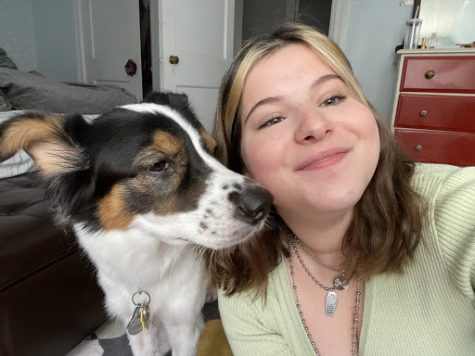 Benna Trachtenberg, Arts & Entertainment Editor
Benna is excited to take on her third year on The Banner's staff! She loves to keep the Harriton community informed on all school and local art events!...