Four Seasons Landscaping Sees Sales Up 500%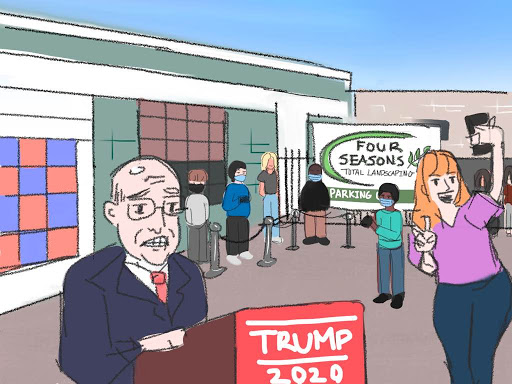 Since Rudy Giuliani's speech at Four Seasons Total Landscaping, there has been a very notable uptick in reservations. In fact, the place has become so popular that comedian Colin Jost and superstar wife Scarlett Johansson even made a reservation there.
When asked, they responded, "Wait, I wanted the Four Seasons in New York."
Another couple in MAGA hats and "Lock Her Up" t-shirts state their reason for staying: "If it is good enough for our homeboy Rudy, it is good enough for me."
They are currently in the hospital for fertilizer poisoning after spending a week there, hoping to see President Trump in person.
The owner of the small business refuses to comment on the subject due to being wanted for price gouging but graciously welcomes those who have called to book reservations and insists that they sleep next to the mulch in the back. In completely unrelated news, the Four Seasons Hotels and Resorts have seen a 500% decrease in sales.