Harriton Senior College Decision Day 2021
As May 1, better known as National College Decision Day, approaches, Harriton seniors who plan on attending a college next year are choosing what school to attend. Due to COVID-19, the application process was different this year and with that, the decision process has been altered as well. Many colleges released decisions much later and due to most colleges experiencing higher applicant numbers, waitlists are longer and more difficult to get off of.
Many seniors are dreading the upcoming May 1st deadline to commit to a school. "I'm stressed, sad, and tired," Harriton senior Sydney Lavin commented. She, like many others, has not chosen a school to attend for the fall of 2021. Jade Zhu is also among those undecided: "I'm very stressed because I still have no idea where I'm going to college. We're also still getting homework and have extracurricular activities on top of everything."
In comparison, Sophie Weinstein recently committed and "is very excited" to attend college. She is happy that her "hard work paid off" and looks forward to finishing the school year. Mandy Becker expressed similar sentiments, describing committing to her university as "relieving" and "exciting". 
Several students have also been trying to get last-minute visits into their admitted schools. Naz Buhn explained how she wanted to see the campuses of the colleges she was admitted to before deciding on where to go but found visiting to be a strange experience, as many of the colleges did not have students on campus at the time.
Zhu agreed, saying "students aren't on campus like normal times and I feel like we're going into this decision with a lot less information than seniors in past years."
Others like Anna Fenkel were accepted early decision to their college. "I am so happy I got into my ED because it lifted endless amounts of stress off my shoulders," she explained. "I see all my friends stressing out about choosing between colleges and keeping their grades as high as possible and it just makes me so happy I got to fully enjoy my senior year without that burden!"
Ty Nagvajara was also accepted into his early decision school and added that he "feel[s] like the typical stress of college applications and the current outside stressors of the world were lessened by being able to be finished by mid-December." 
Similarly, some students like Sam Belcher and Ashley Wald got into school somewhere between Early Decision in December and Regular Decision in March/April. Belcher got accepted to a school Early Decision 2 in February.
He said committing earlier in the year "definitely released stress," especially seeing many of his peers stressing about college currently.
Fellow senior Ashley Wald also applied through the ED2 application, saying, "visiting campuses was a challenge during the pandemic which caused most of my stress… but I was able to find a weekend to visit the campus and I fell in love with [the university]!"
Overall, Harriton Seniors should be proud of their work and accomplishments throughout their years at Harriton. "It's going to be exciting to see where everyone is committed to and get to come together and celebrate our achievements," summarized Evan Zales. 
@HarritonCommits2021 on Instagram is showcasing where Harriton Seniors plan on attending college. Seniors are expected to have their Prom and Graduation later on in the year and we wish them the best of luck in their future endeavors!
About the Contributor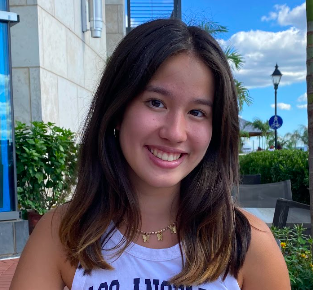 Camille Furer, News Editor
This is Camille's fourth year as a writer and second year as HNews Editor at the Banner. Camille loves writing about events happening in the LMSD community...