Check 'Em off Your List! 10 Gifts Under 15 Dollars For the Holidays
While last year's holiday celebrations were characterized by family members' faces splashed across computer screens, this holiday season marks a return to in-person family holidays, complete with tiny cousins bowling you over, numerous traditions, and your grandmother's notorious fruit cake. However, after you've survived the family olympics – skiing past your aunt's peck-ready lips and vaulting over your younger cousins and their sticky hands – it is finally time to gather around the couch and share the most exciting part of this special season: gifts. Of course, seeing family after what feels like years apart is the greatest gift of all; but come on, everyone loves the thrill of giving and receiving a special present. 
Now, for some of you, gifts for friends and family may be the last thing on your mind. Your perfect gift may consist of a mere Apple or Visa gift card, with gifts only crossing your mind a few days before the holiday arrives. For the rest of you, like me, you may have thought about gifts months in advance and (mistakenly) concluded that a grand gift in both price and quantity is the only way to appease your friends. Well, regardless of the gifting category you belong to, I am here to reconcile all and any concerns about gifts you may have, or lack thereof for those of us in the gift card grouping. The most important thing to remember as the holidays approach is that the value of a gift is not determined by the price tag it bears, but by the thought behind the gift. But don't worry, there's no need to fret about choosing the perfect gift, because I've already given every one of these gift options a lot of thought! Welcome to the holiday season fashion style, with 10 gifts under 15 dollars for 10 different people in your life!
Keepin' it Fresh  – Starting us off on a strong note – both in terms of quality and the effort needed to mask the smell of your "sporty" friend or family member – Laundress, provides us with the perfect addition to your gym bag. The "Sport Spray" combines leafy greens, rose, eucalyptus, and musk to keep you smelling fresh and clean while you, as the gym rats say, pump iron. Sitting at just 10 dollars, this cute find will prove to be your bestie's year-round savior.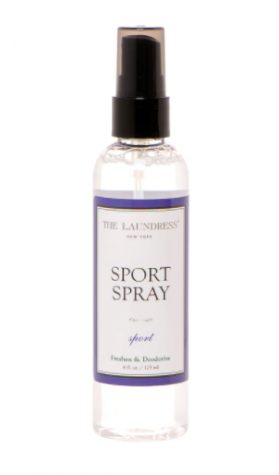 You Make a Mark in my Life –  Sticking to a true holiday tradition, cookies are a make-or-break. Anthropology provides any baking enthusiasts with the perfect tool to transform a roll of Pillsbury dough into a special holiday cookie. With the option of either lemon yellow or coral, this cookie stamp is a necessity for the holidays.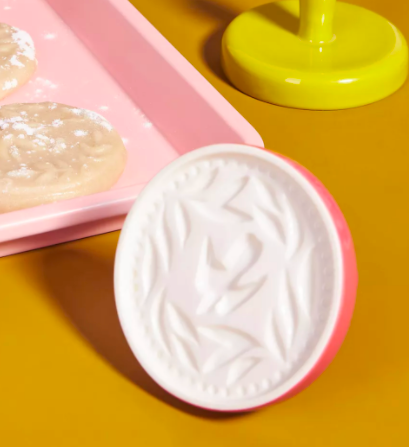 Lip Smacking Good Balm – A tried and true favorite for any makeup-minded teenage girl, Glossier is back again with their world-renowned lip balm, warmly known as the "do everything balm". In brand-new flavors for the holiday season, this 12 dollar tube of joy allows you to show just how well you know the loved ones in your life. Be careful though, because there is no bigger crime than presenting a coconut balm dot com to a girl who despises coconut and loves the cooling mint.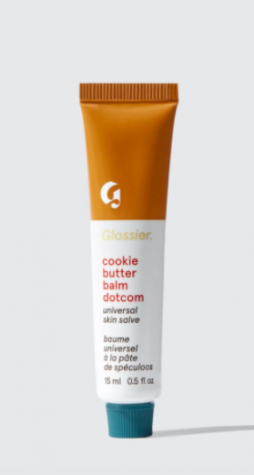 Sanity Squeeze – Of course, none of us can minimize the strain that high school puts on every single one of us, our mental well-being, and our wallets. For those of us who are one in-class writing prompt away from a mental breakdown, Cammie and Kip Weeks take us back to our first years in art class. "Therapy Dough," a concept designed by the Maine couple, provides us with stress relief. The unique dough is coupled with lavender, eucalyptus, and orange essential oils, making it the perfect form of aromatherapy all in one gift. For just 15 dollars, this special gift can save the gift recipient, and their friends on the receiving end of crying phone calls, a lot of trouble.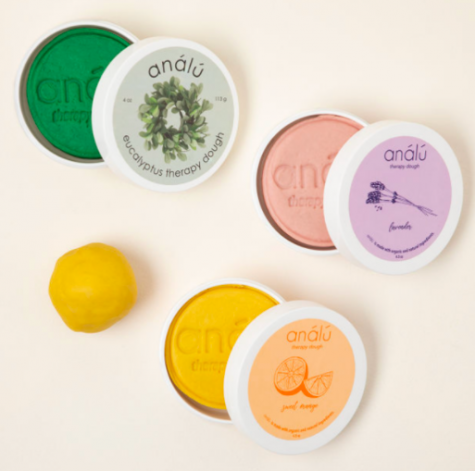 Make me Blush – Coming in at just 10 dollars, this Cider top provides the flounce to put the bounce back in your step! A universally flattering top, this pink perfection gives a much-needed burst of warmth in these cold winter days.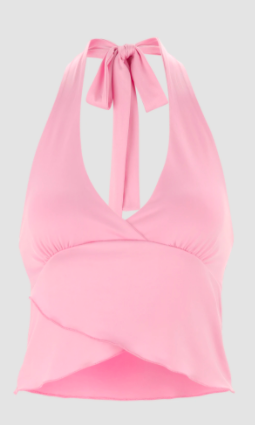 Steep into my Life –  Keeping it cozy! There is no better accompaniment to every reader's winter break snuggle than the newest mystery book, fuzzy socks, and a mug of herbal blend. This strainer is the sleek go-to for any and all winter afternoons.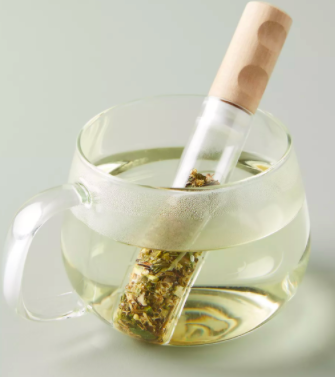 Gloss me to Happiness –  No one understands the drastic effects humidity has on our hair better than Moroccan oil. In lieu of that, they have created the guardian angel of hair: a hydrating cream designed to reduce frizz as well as hydrate and condition your hair on those days when it just needs a little extra "oomph". This styling cream is the perfect item for a friend's backpack, handbag, gym bag, and so much more. Priced at just 14 dollars, this miracle gel will take your hair from puff to 90's fluff in under a minute.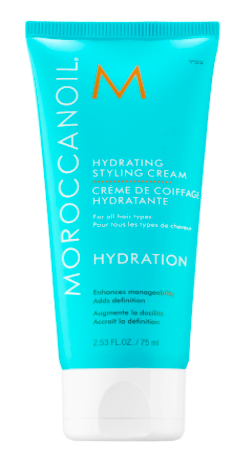 Paint me a picture –  For each and every girl on the go, this Mattisse tote becomes the perfect "catch all" for a city day, museum walk, farmers market, or garden tour. The 15' by 15' bag provides just enough space for a new artisan find, a unique token, a pen & journal, and so much more! For just 15 dollars, this tote transcends perfection and will become a versatile godsend.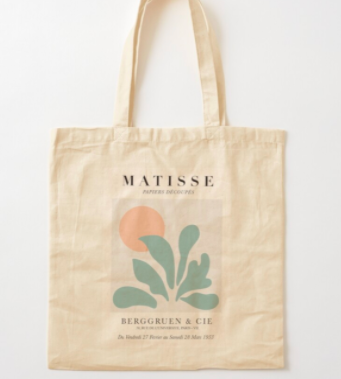 Pull my heartstrings, and my hair back! – Not only does this fashion forward headband hit the market at only $14.95, its academia aesthetic proves to be a versatile favorite year after year. For those of you who say we must leave headbands behind in our youth, I – and seemingly Blair Waldorf – vehemently disagree. This headband styled with a pair of tan Aritzia Melina pants and a grey sweater vest in the fall, or a white babydoll dress in the spring consistently pairs to be a timeless look.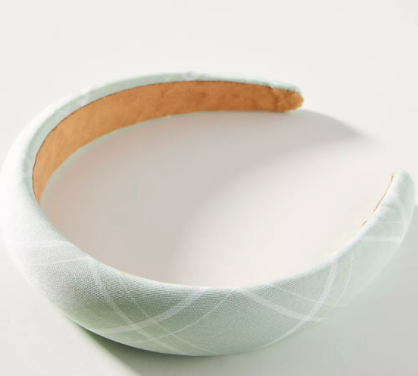 Who says you can't look cute in the kitchen? – For those of us on the preparing side rather than solely eating side of the food spectrum, this 14.95 timeless California inspired apron not only protects our clothes, but also keeps us looking classy in the kitchen. In very gender neutral colors, this apron can also work as the perfect gift for your dad, best friend, brother, or neighbour!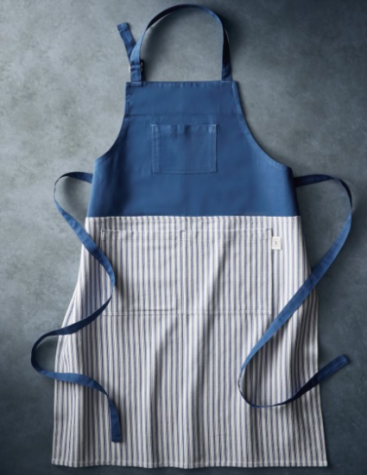 Despite the more irritating aspects of the upcoming holiday season, this merry time of year can be overly exciting! Gift shopping for others doesn't have to be a hassle at all with these 10 gifts, all under 15 dollars!