CVS Collapse: Closing 10% of Stores!
Over the next few years, CVS announced its closing 900 stores, which will result in a loss of $1 billion dollars. This plan came into fruition when analysts realized that they have too many stores, most of which are managed poorly. The pandemic also brought to fruition new standards for management and sanitization, creating new shopping patterns and boosting the e-commerce pharmaceutical market.
Most CVS stores are maintained inadequately, both in their management and interior. These setbacks have led many customers to abandon and switch pharmacies. My mother, Caroline Zuritsky, was a weekly visitor to the local CVS in Ardmore until about a month ago, when she transferred to Tepper Pharmacy. She recounted one of her experiences in CVS to me, saying, "I was standing in line to purchase my prescriptions, and the workers behind the counter were arguing with each other about who was going to quit sooner. They said that the lead pharmacist quit last month, and the other pharmacists cannot take much more of this [mismanagement]. They do not have enough help, they do not have enough supplies, and they are not getting the prescriptions filled fast enough because the drug companies are not sending them enough medication." CVS stores require better management because customers should not need to know about the issues happening within the establishment. 
With CVS closing 10% of its stores and redesigning the rest, the chain can revamp its model. This change will allow them to beat the increasing competition and keep up with pandemic safety standards, something CVS has not been able to do thus far. Retail industry analyst and managing director of GlobalData, Neil Saunders, told CNBC, "Too many stores are stuck in the past with bad lighting, depressing interiors, messy merchandising, and a weak assortment of products." This shift allows CVS to focus on the quality of each stores' management and interior, instead of growing its quantity.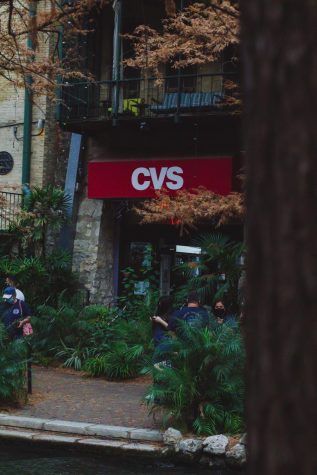 CVS is facing competition due to the pandemic's effect on shopping. With a rise in telemedicine and online shopping, people are shifting to more efficient ways of receiving their medications. Lots of online retailers are implementing pharmacy into their model. Amazon recently released "Amazon Pharmacy" after its $753 billion dollar acquisition of PillPack two years ago. All of the new pharmacies present another issue for CVS because now it is losing a large customer base due to these growing competitors.
With the closure of some of its stores, CVS plans to renovate the remaining stores. Each of the remaining stores will be redone and could feature three new kinds of CVS. One-third of the stores will offer primary care services, while another third will become HealthHubs. A third will remain like traditional stores that fill prescriptions and sell general supermarket items. This change will allow CVS stores to become more specialized and cost-effective depending on the area of their locations. 
The CVS shutdown is not the first time corporations have closed a substantial amount of stores. Similarly, Subway closed almost 400 stores in 2016 and rebranded itself to offer healthier options. Unfortunately, the company is still recovering from the loss in profits. While Subway had terrible plans to rebuild, CVS could seriously benefit. In all, this decision could advance CVS to catch up with the growing competition.
*Not a financial advisor. All investment strategies and investments involve risk of loss. Nothing contained in this article should be construed as investment advice. Any reference to an investment's past or potential performance is not, and should not be construed as, a recommendation or as a guarantee of any specific outcome or profit. The opinions expressed in this article are the author's own. Harriton Banner does not endorse nor support views, opinions or conclusions drawn in this article and are not responsible or liable for any content, accuracy or quality within the article or for any damage or loss to be caused by and in connection to it.*