Restaurants of Suburban Square: A Series Part 2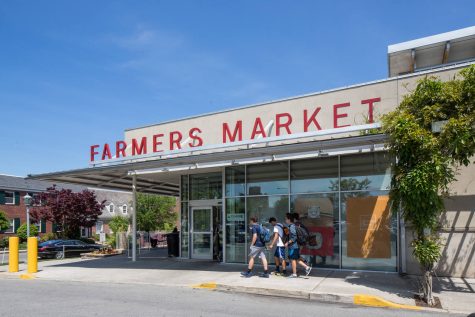 The Farmer's Market: Fresh, Fun, and Good for Everyone
The Farmer's Market is more than just a store. It's a community where different food types and styles come together in one beautiful little market, where everyone, no matter how picky, can find a dish that they love. Join us for a walk through! First, Sushi Sei offers fresh sushi, and, an inside secret, the best chicken curry you'll ever have! Served steaming hot on a bed of white rice, this dish makes for an amazing meal! Next, Di. Bruno Bro's is so popular that it has taken over a majority of the little stalls in the market. Ranging from a coffee counter with warm drinks and fresh baked goods, to a gourmet cheese stall, a sandwich counter, a cooked food counter with entire pre-made meals for busy weekday nights, and grocery stalls where you can grab necessities for the week including the very best fresh pasta and pasta sauces you can find (which we highly recommend), Di. Bruno Bro's truly has it all. Next comes Ardmore Produce (which includes a very delicious smoothie stand) and Ardmore Seafood, which are also great counters for grocery shopping (and the lobsters are fun to watch). Across from them is Tabouli, which serves homemade Levant (Mediterranean) foods including delicious barekas. Stoltzfus Family Foods has multiple stalls in the Farmer's Market including a meat shop, pre-cooked food counter, and an amazing bakery stall with everything from donuts, cakes, and cookies, to the best pretzels around! We highly recommend their warm cinnamon sugar pretzels, which are perfect for a cold day!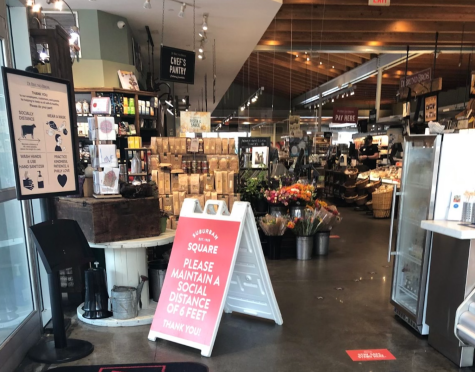 Aziatisch can be found across from Stoltzfus, and offers a wide variety of Asian dishes ranging from dumplings, summer rolls, Thai noodles, rice dishes, salads, and more. They also carry a variety of Asian grocery products! The last place to visit is the Ultimate Bake Shoppe, where you can find an incredible array of different cookies, muffins, scones, pies, and beautifully decorated cakes and mini cakes for any event! Our favorite picks from this counter include the deliciously crunchy and yet somehow soft chocolate chip cookies, and the Mom's Chocolate Cake or Cupcakes for any special events. Despite the amazing selection, the Farmer's Market does have some cons including high prices and often crowded spaces, but overall, this is truly a unique and one-of-a-kind shop with more options than any place around!
Not Your Average Joe's: Not the Finest Moment- Part 6
The globally inspired, casual dine-in restaurant, Not Your Average Joe's has almost every type of dish you could possibly imagine. Starting off with the first dish to hit the table, the bread happens to be an outstanding starter. It is a fluffy focaccia topped with slivers of caramelized onion, paired with a handmade combination of oil, parmesan cheese, and crushed red pepper. Although simple, it is definitely the perfect start to any meal. A few favorite menu-options include the penne alla vodka and the ahi tuna wontons, which are creative and tasty. While the food is good, the atmosphere truly makes it special. A large movie screen, which spreads across two floors of the restaurant, adds a much more unique feel to the open space, similar to an old theater. The balcony on the second floor of the restaurant is also a nice spot to sit and eat (if it's not too cold), with a scenic view of all of Suburban Square below! This restaurant has taken on the role of one of the only sit-down restaurants in the area for quite some time, but now with the addition of the food editors' personal favorite restaurant, Dan Dan, the competition has seriously heightened. However, Not Your Average Joe's still remains as a pleasant, casual sit-down option for all.
Kilwin's: Delectable Desserts and Delightful Decor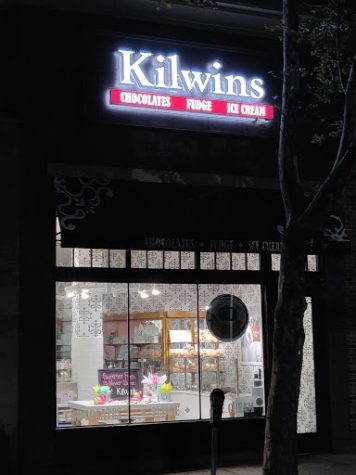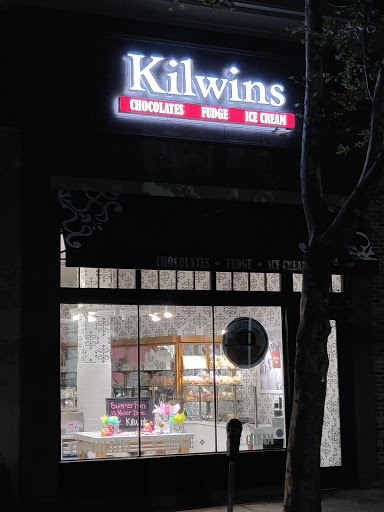 While savory dishes can be found in every corner of Suburban Square, there is only one location purely dedicated to mouthwatering desserts: Kilwins. The moment you walk through the door, the smell of decadent fudge and pure chocolate is impossible to miss. The nostalgic aroma and atmosphere immediately makes every customer feel like a kid in a candy shop. Judging by taste, every single item that our food editors have tried has been absolutely exceptional. From their colorful chocolate covered marshmallows and their scrumptious coconut chocolates, to their original ice-cream and truly special fudge, the shop has something for everyone. The price, on the other hand, is a slight let down. Because of this and the addictive aspect to all of their delicious treats, it's best to enjoy them sparingly. Moving on to more well-loved aspects of Kilwins, their clear love for community is truly special. The shop has hosted a few events over the years where customers are able to decorate their very own treats. Kilwins and its incredible desserts and welcoming experience is undeniably a special shop in Suburban Square. Although the price of some items is unfortunate, the remarkable quality and community that Kilwins created has definitely set it apart as a must-try!
Kung Fu Tea: Worth the Steps and the Calories
The slightly inconvenient 2-minute-walk away from most shops and restaurants in Suburban Square is undoubtedly worth it to arrive at Kung Fu Tea. While bubble tea is not for everyone, as the almost slimy texture of tapioca pearls is very unique, it is definitely worth a try no matter how picky you are. However, there is one challenge to the overall exceptional experience: deciding what to try first. The moment you enter the shop, a menu of nearly a hundred bubble tea variations catches the eye. Almost every part of the delectable drink is customizable, from the tea style to the toppings. For first-timers, our food editors would recommend trying a preselected option, such as the honey milk tea with boba, a delicious classic, or the mango slush with boba, a fun twist on the traditional bubble tea. Kung Fu Tea even facilitates the needs of those who (somehow) do not like boba pearls; each drink is available without boba, which could also be replaced with popping bubbles in exciting flavors including mango. Aside from the array of delicious drinks, the staff is kind and the atmosphere is very welcoming. Even the walk is enjoyable with a nice cup of bubble tea to sip as you head back to the center of Suburban!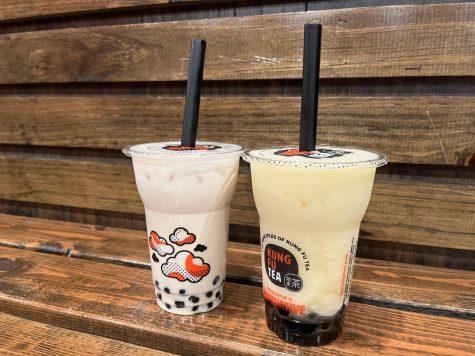 The next time you're looking for a tasty restaurant in Suburban Square, just grab this article and take a look at our recommendations, feedback, and warnings!