5 Shows and Movies to Cozy Up With This Fall
Now that fall is finally approaching after the long and hot summer, it's time to settle into the cozy weather, maybe sip on a pumpkin-spice latte, and watch a movie or two. Whether your style consists of a thrilling, action-filled movie; a simple yet tragic love story, or a mind-bending series, there is something out there for everyone! With the current influx of outstanding releases as well as innumerable classics, fall is the season to get lost in a new show or movie. 
TV Shows
House of the Dragon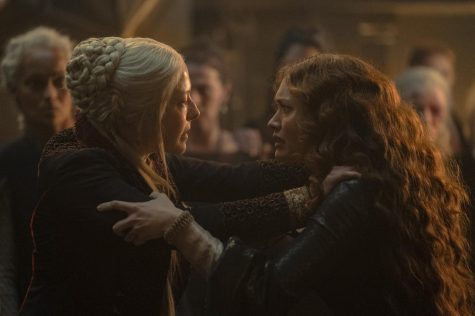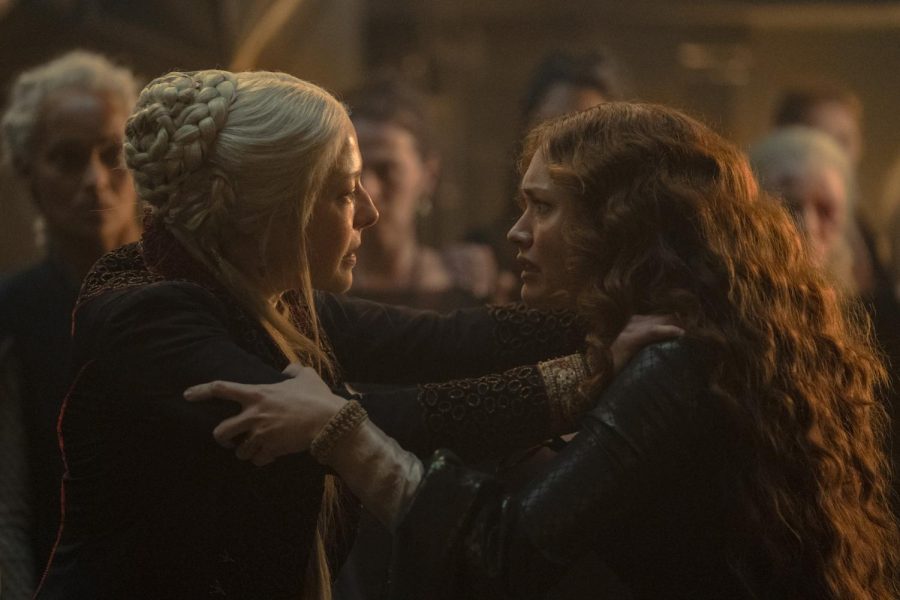 It's been three years since the last episode of HBO's Game of Thrones aired and the spinoff series, House of the Dragon, is undoubtedly living up to its predecessor's name thus far. Set 200 years before the events of Game of Thrones, the new series follows the Targaryens, the royal family of Westeros, and the issue they face concerning succession. The protagonist, the Princess Rhaenyra, is named the heir of her father, the King Viserys, a choice which is fiercely opposed at every turn because of her sex. Matters become more complicated when Rhaenerya's best friend marries the widowed Viserys and gives him a son. This conflict ultimately leads to the Dance of the Dragons: the bloody Targaryen civil war. If you want to get lost in a fantastical world filled with plenty of court intrigue, romance, and action, look no further.
Alice in Borderland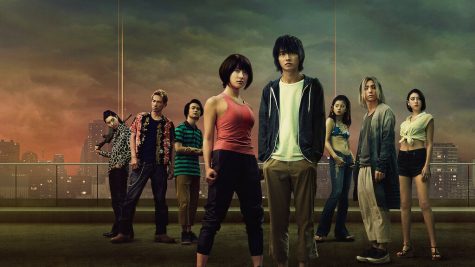 For fans of Squid Game, this thriller show which also features a battle-royale setting is a must-watch. When a group of gamers somehow find themselves in a completely abandoned Tokyo, they are forced to compete in a series of deadly games by unknown entities. Though the premise of Alice in Borderland is quite similar to that of Squid Game, there is no real reward that is promised to the players, and instead they are all just fighting for survival. As the players get further along in the game, the intensity of the challenges escalate, requiring increasing levels of physical and psychological endurance. Featuring some truly unsettling scenarios and plot twists you least expect, Alice in Borderland is perfect for gamers and those who like to piece together mysteries. 
The Great
If you need something to hold you over until Bridgerton season 3, Hulu's The Great features the same enemies-to-lovers trope, glamorous balls, and swoon-worthy characters. Billed as "an occasionally true story," The Great recounts the early years of Russia's Catherine the Great, played by Elle Fanning. Catherine is a young and optimistic German-born princess who arrives at Russian court to see that the highly-satirized ruling class and her arranged husband, Peter III – who is truly just a vulgar manchild – are driving the country to the ground. Determined to save Russia, Catherine vows to dispose of her husband and take over as sole ruler. The issue? She can't help falling in love with Peter, and neither can the audience. Played by Nicolas Hoult, Peter has a charismatic and endearing quality to him beneath his seemingly loathsome character, that surfaces as time passes. The question is: should Catherine choose power or love?
Movies
The Riot Club
A dark academia film, The Riot Club follows Milo Richards, a first year student at Oxford University who joins an all-male, secret society. The rules of the club are simple: there must always be ten members, those members must come from certain, elite secondary schools, and they should enjoy all life has to offer. At first, Milo relishes in the glamorous and wild exploits his new friends take him on. This all comes to a halt when a violent incident takes place at a dinner club one night, revealing the darkness beneath the beautiful exteriors of the boys Milo has come to regard as his friends. Afterwards, with the authorities now involved, the members agree that one of them has to take the blame… but who will it be? Will their status protect them from facing the consequences? And what will become of their beloved Riot Club?
Atonement
Based on the fan-favorite book by Ian McEwan, Atonement quickly builds to an emotionally complex movie revolving around a young girl, Briony, and her detrimental mistake. After wrongfully accusing her sister's lover of a crime, Briony's entire family is split up and many lives are ruined. But after traumatic war scenes and intense regret, the couple is happily reunited – or so we think. Atonement certainly creates a unique (and heart-breaking) viewing experience with endless twists and turns, presenting an unclear distinction between fact and fiction, with Briony as the mastermind behind it all. The exceedingly emotional movie is undoubtedly worth the unanticipated ending, but be prepared!
Any one of these amazing movies or binge-worthy shows would be perfect for relaxing indoors during these chillier months. And while this time of year, with the transition back to school and other activities, can be quite stressful, it's important to let ourselves unwind. Hopefully this carefully compiled list of TV must-watches will allow you to do so. Grab a snack, call over a friend or family member, and immerse yourself in a new world!