Underappreciated Local Arboretums
Lower Merion is perfectly located for those who love gardens, arboretums, and parks. Within an hour's distance is a plethora of fantastic locations: Valley Forge National Park, Longwood Gardens, The Morris Arboretum, Linvilla Orchards, and more. But a few of these nearby locations seem to be less visited than others, and massively underappreciated. Continue reading to learn about two such places: the stunning Chanticleer and Tyler Arboretum. 
Chanticleer
Chanticleer is one of my favorite places in the entire world. Dating back to the early 20th century, Chanticleer was originally the "country retreat" of Adolph Rosengarten and his wife Christine, built to escape the heat of Philadelphia. They later made Chanticleer their full-time residence. In 1990, Adolph Jr. left the property for the "enjoyment and education of the public," and it was opened to the public in 1993. The Rosengartens' original home still remains on the property and is open for tours by reservation. 
Chanticleer is a beautifully sculpted garden, boasting over 5,000 plants, with plant origins ranging from North America to China, Korea, and Japan. Pristine paths wind through acres of forests and along a twisting creek; flowers bloom from along the sides of the path, seemingly covering every color and plant variety. The garden is perfect for those searching for an active, while also beautiful and artistic, experience.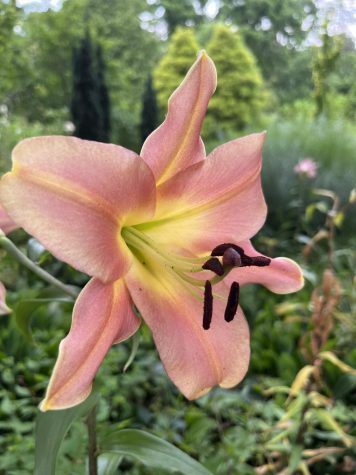 There are many places to picnic and relax throughout Chanticleer, including a glass-roofed greenhouse filled with picnic tables, and benches on the porch and wide verandas around the house, overlooking the sloping lawns leading down towards the forest and creek. Throughout the garden, there are many adorable features and fun sights to explore. Visitors can spot many bubbling fountains, a rotating water wheel, and a multi-tiered pond filled with waterlilies and koi fish. There is a well-maintained vegetable garden which you can walk through, a fun tunnel over the creek designed to look like walking through a fallen log, and behind the house is a beautiful swimming pool to admire. My personal favorite of Chanticleer's many attractions is a spot called the Ruin, on the sight where Adolph Jr.'s house once stood. The Ruin is a house-shaped structure of crumbling stone walls covered by climbing plants. One room is made to look like a "Great Hall" with a long water table and another like a "Library," with books sculpted of stone. Covered in plants and hidden by trees, the Ruin is a peaceful and enchanting spot, where imagination flourishes and daydreams abound. Chanticleer has fittingly been called, "the most romantic, imaginative, and exciting public garden in America." 
However, Chanticleer is much more than simply a garden. Chanticleer offers many courses for the public, as well as internships, scholarships, and more with other horticultural and art organizations for garden professionals. The garden is incredibly environmentally conscious. Solar panels produce 20% of the electricity, 50,000 gallons of rain water are collected by cisterns for irrigation, pesticide usage is low, and the lawns are fertilized organically. They have planted hundreds of trees both in the garden, and along local streets, and surplus food from the vegetable garden goes to a shelter. 
And the best part? Chanticleer is only around 20 minutes away in Wayne. For more information about this fantastic pleasure garden, visit their website. 
Located only around thirty minutes away in Media, Pennsylvania, Tyler Arboretum – though it dates back to the time of William Penn – is relatively unknown compared to big names like Longwood Gardens or the Morris Arboretum. Here, peaceful trails wind through a large and sprawling property, through forests, tall grasses, and past a turtle-filled pond. The Arboretum is wild, not perfectly (and rather unnaturally) sculpted like the landscape of places such as Longwood. There are m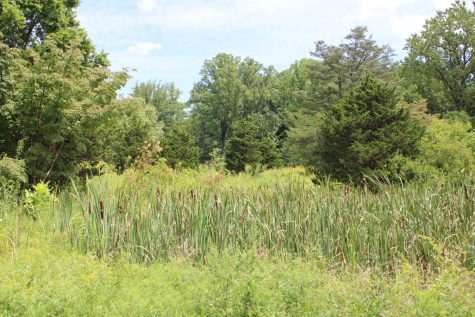 any interesting sights in the arboretum, including a giant sequoia, one of only a few outside of the west coast; a little butterfly house, treehouses to climb, and many adorable areas for picnics. With opportunities for either a quick stroll or a longer hike, the arboretum offers activities for everyone, and promises a relaxing day spent in nature. 
Tyler Arboretum's mission is to, "preserve, enhance, an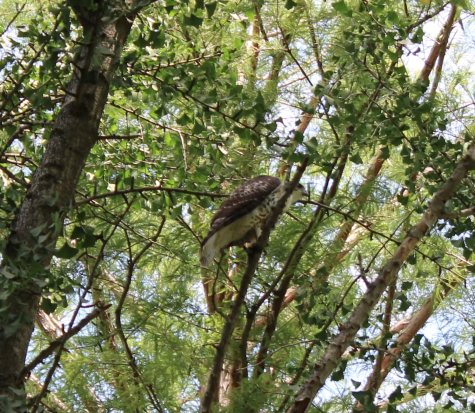 d share our heritage, collections, and landscapes, to create and inspire stewards of the natural world." They have guided tours, citizen science projects, programs for adults and kids to learn about nature, horticulture, and botany, and much more. Their vegetable garden donates 100% of their harvest twice weekly to the local Media Food Bank, to ensure that everyone has access to fresh produce. 
Additionally, the history of the arboretum is fascinating and extensive. The story begins in 1681, when an English Quaker named Thomas Minshall bought the property from William Penn. His family lived on the land for many generations (spanning the years of 1707-1825). In 1825, a descendant of Mr. Minshall started planting over 1,000 plants on the land for "study  and enjoyment." When the family tree eventually ended, the homestead became a non-profit public garden. 2019 was Tyler's 75th anniversary as a public garden and arboretum. 
For more information you can visit the website, found here. 
The next time you have a free afternoon or weekend day, or simply need a break from studying, these beautiful spots – all less than 40 minutes away – are absolutely perfect for relaxation, rejuvenation, and a little bit of activity as well. Branch away from the usual, and explore the spectacular by visiting Chanticleer and the Tyler Arboretum!