Winter: The Season of Movies
Winter: one man's paradise and another's misery. With winter comes storms, chapped lips, dry hands, and cold, windy days. However, winter also brings snow days, ice skating, skiing, snowboarding and hot cocoa. This season, full of holidays and nostalgia, is the perfect time to snuggle up with friends and family to watch a movie. No matter the genre, any time spent together with loved ones is full of fun and warmth. So, grab a cup of hot chocolate and read about some of the most classic and beloved winter movies. 
Home Alone
If you have not watched this movie, I (along with most of the internet) can assure you that it is an amazing Christmas comedy that will have you laughing into the new year. Home Alone, staring Macaulay Culkin, is about an eight year old boy named Kevin who has to protect his house from two burglars when his family accidentally leaves him home alone over the holidays. As he tries to outsmart the burglars, Kevin sets up numerous booby traps around his house, which are incredibly clever! Home Alone, and its sequel Home Alone 2, have no shortage of fun, laughter, amazing characters and memorable moments. As of January, the popular movie has made about $476.7 million, accumulating 307 million viewing minutes. Today, it can be found on Disney+ and Amazon Prime Video. 
Frozen
Many of us may remember Frozen as the Disney sensation that had us all obsessed. This fantasy film from 2013 i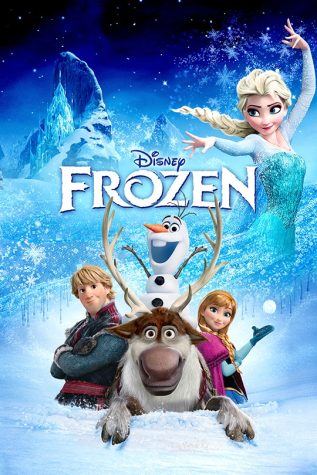 s filled with plot twists, beautiful animation and exciting music and was the most streamed film of 2020. It is a family-friendly movie about two sisters, Anna and Elsa, who became the queens of the fictional kingdom Arendelle. Elsa accidentally puts Arendelle under an icy spell, and the kingdom becomes stuck in a cold and bitter winter. Anna is determined to save Arendelle and she gathers help from others that she meets along the way. The film follows Anna's eventful and heartfelt journey to save her home. Frozen's lively characters experience challenging, but magical events with every step of the way. Frozen is part of a series with one sequel, Frozen II, and another which is soon to be released. This whimsical animation is a great watch for movie nights with family and friends.
Elf
Elf is hilarious, sweet, and full of christmas cheer. It features prominent actor Will Ferell, who plays Bud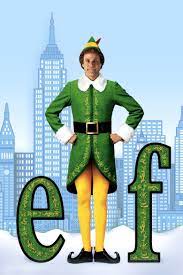 dy, a naive and optimistic "elf". Buddy was mistakenly sent to the North Pole as a baby, where he was raised by elves until his adulthood. For most of Buddy's life, he had never felt that he fit in with Santa and his elves. In search of a connection, he decides to travel to New York to find his birth father. His father, Walter Hobbs (played by James Caan), is a cynical businessman who was unaware that Buddy even existed. Elf follows the chaotic story of the relationship between Buddy and his newly discovered father. It is the perfect Christmas film, with festive scenes and snowy shots of New York City. The all around hilarious movie, made over $220 million. Elf can be watched on HBO Max and fuboTV. It is charming, light-hearted and funny, and it will surely put you in the holiday spirit.
Spirited
This is not just another Christmas movie, it is Spirited. Spirited will surely pique your interest; it is a witty musical, packed with magical and melodic scenes that will leave a smile plastered on your face. Featuring Ryan Reynolds and Will Ferrell, the film has no shortage of lively music and dance scenes. Every year on Christmas Eve, the Ghost of Christmas Present (Will Ferrell) picks one "dark soul" to become a better person after being visited by the Ghost of Christmas Past, Present and Future. But this time, he picked the wrong person. Clint Briggs (Ryan Reynolds) is described as unredeemable, meaning that he can't change his ways. As the Ghost of Christmas Present tries to change Clint, he finds Clint turning the tables on him, causing him to reevaluate and reflect on his own past, present, and future. This musical is a twist on the classic movie, A Christmas Carol, as it is told from the perspective of the ghosts. Although it was released recently, Spirited has already become the most popular Apple Original Films title, bringing 27% of Apple's new viewers. It can be found on Apple TV+.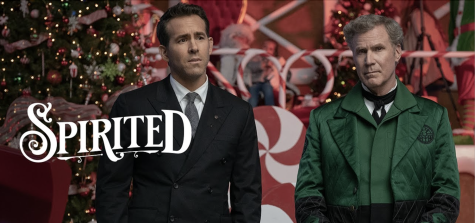 The Grinch
The 2018 animated film, The Grinch, is perfect for those who appreciate classics– with a modern twist. The animations in this movie are fantastic, and each scene is clever and detailed and as of 2018, The Grinch has accumulated over $512 million worldwide. It features Benedict Cumberbatch, who voices the grumpy Grinch. In this movie, the Grinch and his dog, Max, live in a cave on Mount Crumpet. The Grinch is known as a cynical character, who has a strong distate for Christmas. While his neighbors in Whoville (the Whos) adore the holiday, the Grinch is opposed to any sort of celebrationfo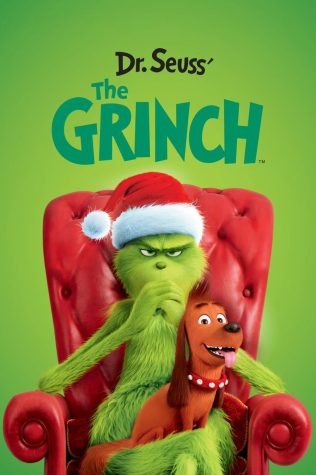 r Christmas. When the Whos decide to make his Christmas season a bit more festive and bright, the Grinch realizes that there is only one thing that he can do: stop this Christmas celebration (or as he calls it, madness). With the help of Max, he sets out to "steal" Christmas. This film follows the Grinch on his mission to rid the world of Christmas. It can be found on Prime Video, Apple TV, Google Play, or fuboTV.
As the festive season of winter is rapid and swift, make sure to watch these classic and heartwarming movies! If you ever have any free time, lay down on the couch with a cup of hot chocolate, grab a blanket and turn on the television to watch a winter movie. It will keep you entertained – smiling and laughing, for the next couple of hours.