What You May Have Missed: Albums of 2022 
With 2022 having drawn to a close and the Grammy Awards only a little way in the rearview mirror, many are attempting to reflect on the best music of the past year. Of course, it is impossible to listen to everything that is released in a single year, but 2022 brought many memorable albums that you will not want to miss. Musicians have stepped out of their comfort zones and brought their music to new levels, but despite this hard work, some albums flew under the radar, without receiving the recognition that they deserve. Here is a list of five albums which everyone should listen to before we move into new music in 2023. 
First up is Coping Mechanism by Willow Smith, who performs under the mononym "Willow." As the daughter of Will Smith and Jada Pinkett-Smith, it is little surprise that Willow has been in the music industry for years, and her songs "Wait A Minute!" and "Meet Me At Our Spot" have gained much popularity on social media. However, many do not know that Willow has also released six whole LPs, or long plays (albums with more than 8 tracks), in the past seven years, a feat that has not been accomplished by many other artists. Her most recent album, Coping Mechanism, marks a change in Willow's usual sonic style, building on themes established in her 2021 release, "Lately I Feel Everything," with her barest foundations punching through on each track. More often than not, the R&B-tinged rock artist is screaming out in anguish, seeking understanding and self-acceptance on a journey of healing. 
In a similar style of music is Island by Tokyo-based post-black metal band Asunojokei. Composed of bold, djent-style guitar solos and pounding drums, the album was never destined for mainstream listening, but fans of artists like Deafheaven or Godspeed You! Black Emperor will find similarities between the three bands. Asunojokei wastes no time with their songs, jumping straight into pure rhythmic bliss. Do not let the volume deter you; despite the metallic sludge and artistic dissonance spewing from the album, Asunojokei brings a twist to the core sound of the album, pushing for smooth tracks to mingle with the roaring crescendos and quieter breakdowns that always manage to shine brilliantly through and demand equal attention from their listeners.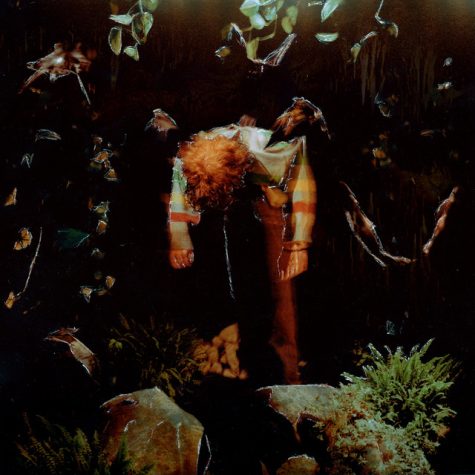 Cavetown's Worm Food also deserves a spot on this list. The melancholy, teenage-angst driven record explores the crawling sensation of insignificance and the uphill battle of getting better. Keeping with his self-created sound, Worm Food is arguably Cavetown's best album yet, with honest depictions of what it means to be constantly in the spotlight as an artist, while simultaneously remaining down-to-earth and relatable for its primarily teenage-to-young-adult audience. Experimental and innovative, Cavetown displays his typical multi-artist collaborations, boasts a pop-punk track on the record, and steps back into familiar sounds while charging eagerly into new territory. The album is deeply honest, taking on confessional tones while Cavetown shares his secrets shamelessly with anyone who is willing to listen to him – something they will undoubtedly do with a smile the entire time. 
The jagged and sonically searing hyperpop album SUCKERPUNCH from self-produced musician Chloe Moriondo is largely unknown, but Moriondo has amassed a devoted following over their eight years of posting covers online and creating music. Following on the tails of 2021's release of Blood Bunny, Moriondo now delivers a resounding slap to the face with an ever-changing approach to their music. While SUCKERPUNCH still recounts the typical sappy, heartfelt stories of love, eager coming-of-age themes, and deep emotion, Moriondo shifts from raw vulnerability to tempered anger. Their furious accounts of self-love shine through on the entire album, which is overflowing with crunchy and distorted synthesizers and bright experimental sounds in a genre that is vastly unexplored and underrated. Moriondo treats SUCKERPUNCH as an endless playground for themself, following their heart to create anything and everything they desire.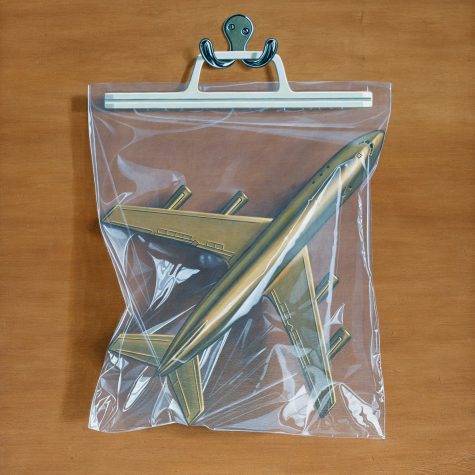 Finally, we have Ants From Up There by English rock band Black Country, New Road. Grammy-nominated and rightfully so, the album plays into a weaving, slow-burn crescendo, with victory ringing through on every track. While adopting more "traditional" song structures then their previous releases, the album leaves no room for error or sacrifice, and every track is just as strong as its predecessor. The album was released at a difficult time for the band, as their lead singer left only days before it came out, but the album still managed to crash through every standard that has been set for them. On the record, the band explores sounds reminiscent of other indie and alt rock bands while simultaneously experimenting and pushing the boundaries of the genre. Ants From Up There may not be a typical flavor of music for the average listener, but fans of bands like Los Campesinos!, Slint, and black midi will easily fall into the album.
Keep in mind, this list includes only five of the hundreds of albums that have been released this year, and are primarily by English-speaking artists. It is in no way representative of music around the world as a whole, and in the end, there is always more to discover. Regardless, if you are eager to try something new, any of the albums on this list may speak to you, and could lead you down the rabbit hole to a new genre of music you never knew of, or were hesitant to explore before. Overall, if 2023 manages to live up the legacy of 2022, it promises to be another amazing year for music. What I recommend? Simply try to listen to as much as you can – the plethora of amazingly talented artists out there are sure to surprise you!