New Books to Read This Winter
Despite the recent warm weather, winter is far from over. For the inevitable chilly days to come, here are some perfect books to curl up with by a roaring fire. Filled with raw emotion, romance, and life lessons, these novels are sure to have you hooked until the very end.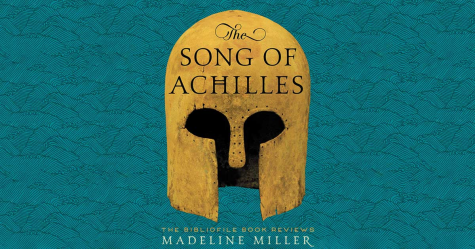 The Song of Achilles has become incredibly popular lately, and for good reason. With a four star rating on Goodreads, Madeline Miller's book has sold over 2 million copies as of July 2022. This creative novel gives an interesting new look on Homer's famous poem, "The Iliad." Told from the perspective of Patroclus, who is considered to be perfectly ordinary, Miller creates a story which manages to be relatable despite its ancient roots. While it could be difficult to connect to the feelings of the notorious heroes from Greek mythology, hearing a story told from someone who has no otherworldly abilities makes the tale more realistic. Readers can also deeply sympathize with the characters, who, despite their infamous and inevitable endings, are able to enchant and beguile anyone lucky enough to turn the pages. This tale is perfect for a person looking for heartwarming romance, emotional pandemonium, and an interesting new take on history.
On Earth We're Briefly Gorgeous is as raw as it is devastating. The very preface of the novel tugs at the heartstrings, as Ocean Voung wrote this novel as a letter to his mother, one that she will likely never see because she cannot read English. His story spans from his childhood, living as a first-generation immigrant with his mother and grandmother who are traumatized from war, to his young adult life as he deals with romance, abuse, and new beginnings. The book is honest and harsh, and told in a simply stunning way. Originally a poet, Voung's origins are evident throughout his first novel, which is written in a distinct lyrical style. While this may not be for everyone, as some parts can be difficult to decipher, it will certainly thrill readers who enjoy a less-focused narrative and more poetic storyline. On Earth We're Briefly Gorgeous discusses what it means to be human and has wisdom to give to anyone willing to read it. Some of the topics this book discusses may not be appropriate for all audiences, so be sure to check for trigger warnings before reading.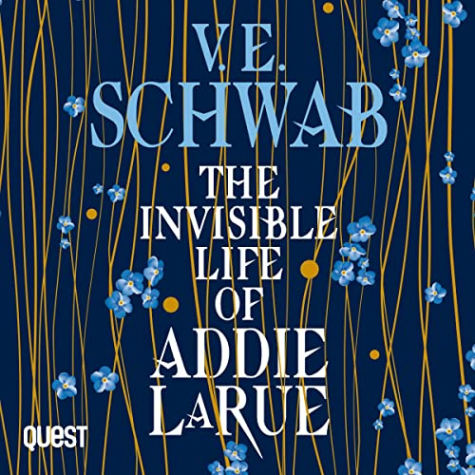 The Invisible Life of Addie La Rue is equally as stunning and thought-provoking, discussing the importance of being remembered and the echoes we leave behind. When protagonist Addie La Rue is desperate to avoid an arranged marriage, she prays to a god for freedom. The mortal and god make a deal – she will live forever, but will be forgotten by everyone she meets. When the god demands her soul in return for her immortality, Addie says she will give it to him when she is ready. After hundreds of years of nearly giving up, she finally meets someone who remembers her, a crack in the mortar of her curse. Little does she know that he has his own story, and secrets of his own. Filled with passages of enchanting description, this book is full of mesmerizing encounters, in both the past and present, which come together to create an introspective and lovable tale. 300 years is a long time to be alone, but Addie La Rue shows the reader how to love every morsel that the world has to offer, even when it hurts, because it is always worth it. The Invisible Life of Addie La Rue will help answer the question: What do we leave behind?
Books are such an important part of how people view the world – we learn from them and then carry these lessons with us for the rest of our lives. And I promise that all three of the novels above will remain with you for a very long time.