Blazing Their Own Paths: the Fashion of Europe's Young Royals
The most recent article in this series introduced us to Crown Princess Catharina-Amalia, a stylish and socially-aware young royal whose fashion ranges from typical Dutch styles to themed vacation looks. However Catharina-Amalia is not the only one whose fashion varies, swinging between smart suits and eye-catching, avant garde styles which are undoubtedly breaking down past royal fashion barriers. There is another young princess who is true to herself in everything she does, from her fashion to her actions; today it is time to meet Princess Isabella of Denmark.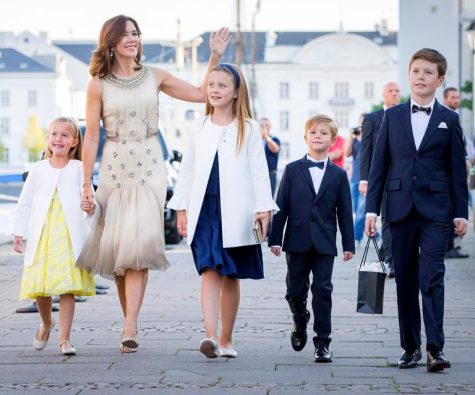 Princess Isabella, Countess of Monpezat, is slightly different from the other young royals discussed in previous articles, as Isabella will presumably never sit on the throne of Denmark. Her grandmother, Queen Margarethe II of Denmark, has reigned for over 50 years, and is currently Europe's longest-serving head of state. Queen Margrethe will be succeeded by her eldest son Crown Prince Frederick, who will be followed – should all go to plan – by his eldest son, Isabella's older brother, Prince Christian. Despite not being an heir, Princess Isabella still holds an important position as third in line to the throne of Denmark. Following 17-year-old Prince Christian, she is the second eldest of the royal children, leading her two younger siblings, 12-year-old twins Prince Vincent and Princess Josephine. After recent controversy over the titles of her first cousins, she and her siblings are the only Danish royal children with the titles of "Prince" or "Princess." Isabella is also the first girl to be born into the Danish royal family since her great-aunt in 1946.
In addition to her important role in Denmark's line of succession, Isabella holds a special place in royal fashion. The youngest princess discussed in this series so far, having only just turned 16, Isabella's fashion is starkly more youthful – and follows more popular fashion trends – than any of the princesses aforementioned. Perhaps it is her position as a princess but not a future queen, that allows Isabella the room to be creative with her outfits. Considering that she has no heir-to-the-throne standards to live up to, the focus for most of her life has rested on Christain's shoulders instead of her own. This has given her the space to toe the line, which Isabella has certainly done, both in the world of fashion, and in her mannerisms. Of all the royals discussed so far, Princess Isabella certainly earns the title of royal rebel.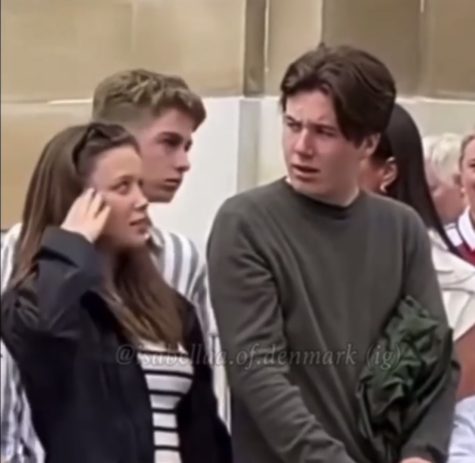 Isabella is in many ways a normal teenager, except, of course, for the fact that her every move is closely watched by the media, who have recently been documenting her more rebellious moments. The princess of dramatic eyerolls and hilarious reactions, Isabella has been caught on camera fighting with her siblings and even being scolded by her parents in the midst of royal outings. For instance, she was captured forcefully elbowing Princess Josephine in the arm while at a theater in Tivoli, Copenhagen, when Josephine was entertaining herself with the very un-princess like activity of tossing popcorn up in the air and catching it in her mouth. The younger girl, very much a royal rebel in training, gave her quite the look in return. Furthermore, during her brother's confirmation, she made a rude quip to her mother which went viral. While watching the Tour De France outside of their palace home, Isabella was videoed doing a little dance, and subsequently rolling her eyes when older brother Christain told her to cut it out. During a church ceremony for her Queen Margrethe, Crown Princess Mary was forced to turn around to tell Isabella and Vincent to stop whispering to each other during the service. A video of Isabella and her friends taking part in a Tik Tok challenge was even posted on her friend's social media page in which the young royal joined her friends in chugging a root beer. Clearly, Isabella is acting very much like a normal teenager, fighting to choose her own personality and style.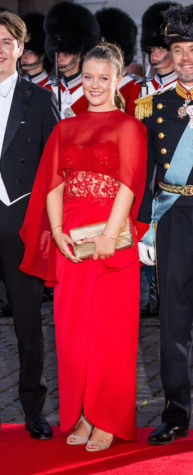 Isabella's fashion is certainly as rebellious as she is, toeing the line on numerous occasions in recent months. For her grandmother the Queen's Golden Jubilee, Isabella attended the gala performance at the Royal Theatre's Old Stage. Her outfit – fitting to her style – was like nothing ever seen before. In a bright shade of red, the dress consisted of a lace strapless top with a long red skirt which folded over itself in two parts. Draped over top of this was a red sheer shawl which hung down her back. Topping the look with a high ponytail, hoop earrings, and golden clutch, it was very much the look of a rebellious young princess. Strapless dresses are almost never seen among royalty and the dress, which looked halfway scandalous and halfway like a towel wrapped around her waist at the beach, was entirely incomparable to anything ever seen before. Especially next to the rest of her family, who sported long dresses and tuxedos, Isabella looked very much the odd one out. However, as aforementioned, this look was by no means odd, or unexpected, from Isabella.
On the second day of the jubilee, the Crown Prince Family went to the Copenhagen Cathedral to attend a church service, and a following luncheon on the royal yacht. Again, Isabella's look was totally outside the usual. She wore wide-leg black trousers with a unique black blazer: a collar that had four different points, and embroidery in all different colors, with designs from paisley to flowers. Paired with gold earrings and a hair pin with a white ribbon, the look was unique and beautiful.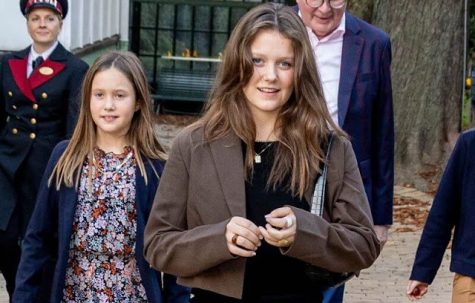 When Isabella is not dressed to stun, her fashion tends to be pretty typical, following popular teenage fashion trends — though these trends continue to toe the line for royal fashion and protocol. Her hair is cut in the popular style with a curtain fringe, her nails are often painted very bright colors, and she often accessories with rings, sunglasses, and sneakers. Most young princesses are extremely protected and sheltered – they are rarely informally spotted, or photographed by paparazzi when not on a planned royal visit. And even if these young royals are captured in an unofficial moment, they are rarely dressed in casual clothes. For instance, when Princess Leonor was photographed getting into a car with her family and a friend, her look remained the same: a flowing dress. And when she or royals like Princess Elisabeth or Princess Ingrid were seen in jeans, these were all planned outfits for royal visits.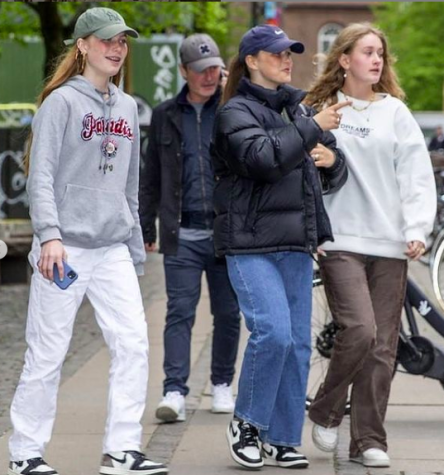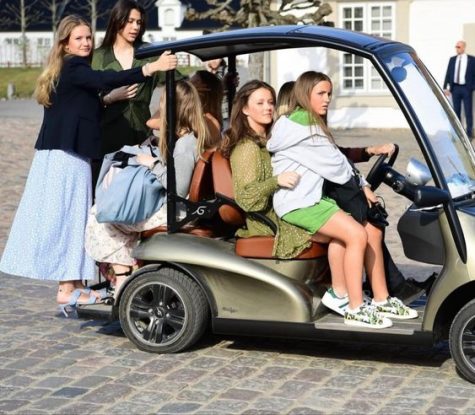 Isabella on the other hand, is commonly seen in normal clothes, and casual settings, sometimes even with her friends tagging along. At a soccer game she was spotted sitting with a friend, wearing a comfortable and casual look of a white knit sweater with a black vest overtop. When visiting a bicycle shop with friends she wore a black puffer, jeans, and sneakers. At the Tour de France, Isabella looked very much like a normal teenager dressed in white jeans, a black-and-white striped shirt, and a black jacket. Her hair was pulled back by sunglasses pushed up on her head, and she entertained herself by scrolling through her phone. Even while watching a riding procession with her family, Isabella stayed true to her own style; she wore a long, multi-color maxi skirt with a tight black long-sleeve over top, a high ponytail, and adidas sneakers. This look was similar to her outfit on the family's holiday photo in Tasmania, in which the princess was dressed in a scallop-edged maxi dress with a white top and flower design, paired with white sneakers. 
My favorite of Isabella's styles was on one of the occasions where her royal side met her normal teen side – when attending the party after her confirmation with her friends. Spotted riding in a golf cart – with friends on every side and even seated on her lap – Isabella looked young, chic, and beautiful in a green polka dot dress, and of course, matching green sneakers.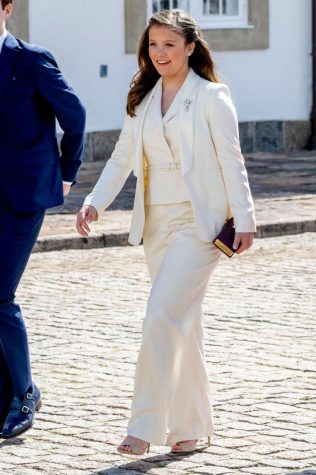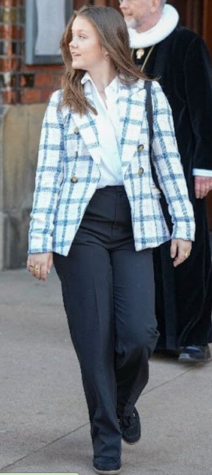 Even when Isabella is dressing to impress, staying smart and chic for serious events and occasions, she keeps her looks fun and youthful. This is often achieved through a brightly colored blazer, or formal outfit with a twist. For instance, the young princess looked smart when attending Easter services in a blue-and-white plaid blazer, and for the Queen's birthday celebration in April she looked darling in a light purple blazer. Perhaps the largest event solely focused on Isabella in recent years was her confirmation on April 30, 2022. Isabella wore a long white coat over a green blouse and black trousers to preparations for her confirmation with the queen, and then a fully white suit for the actual day of the confirmation. This powerful look was actually recycled from her mother, showing the unique impact of royal mothers on their young daughters – a trend that has been seen in previous articles. A fresh look which showed young royal women stepping outside of the standard of princesses in dresses, Isabella's confirmation style was just formal enough for her family, while also young enough for herself. This was similar to her most recent appearance, on the balcony for her grandmother's 83 birthday celebrations. At this event, Isabella wore an emerald green wool blazer over a white blouse. She looked young, hip, and confident as ever, a perfect example of the independent and fearless woman she is growing up to be.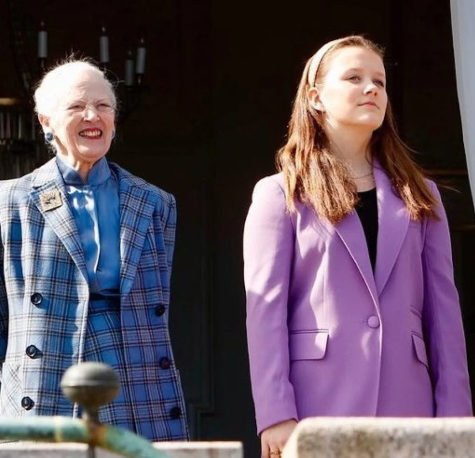 It is important to note before we conclude that Isabella's fashion rebellion is not entirely new, after all, her grandmother, the reigning Danish Queen, was once called, "a chain-smoking, fashion-forward royal" by The Independent. It seems that her young granddaughter is following suit – literally. 
Stay tuned for the next, and final, article in this series, which will cover the youngest and most adorable young royal yet: Princess Estelle of Sweden.