Nestled between Walnut and 18th sits a 7-acre square slice of greenery, better known as Rittenhouse Square. Known initially as Southwest Square (one of William Penn's original 5-squares), this park came into the name Rittenhouse in 1825. While the park is the centerpiece of the area, its surrounding neighborhood boasts just as much, if not more, finesse. One of Philadelphia's wealthiest regions, the Rittenhouse neighborhood vibe reflects its name: ritzy. This description does not limit itself to the people and stores that fill its streets; in fact, some of Philly's swankiest restaurants are interlaced within the bustling grid which I aptly name, the 'House. 
The first restaurant to make my list is The Dandelion, one of the more whimsical and cozy members belonging to Steven Starr's illustrious Philadelphia restaurant group. This restaurant, pub-like in style and cuisine, pays homage to Great Britain. Serving items such as Welsh Rarebit and Fish and Chips, this space oozes quintessential British flair – the sort only found in the Notting Hill and Covent Garden's of the world. The menu is not the only highlight of the restaurant, in fact, its intimate environment is perhaps the best aspect. This bilevel space offers a first-floor bar, second-floor comfortable gathering space surrounding a great hearth fire, and its crown jewel: the gruff "Dog Room". Despite a relatively inauspicious name, this room is perhaps the best example of the word idiosyncratic. With its walls lined with myriad dog prints and oil paintings, and its ledges piled with ceramic canine figures, each diner is transported to a different place and time; a place where old friends supplied you with stories and raucous laughter while you visited their local pub. Cheers!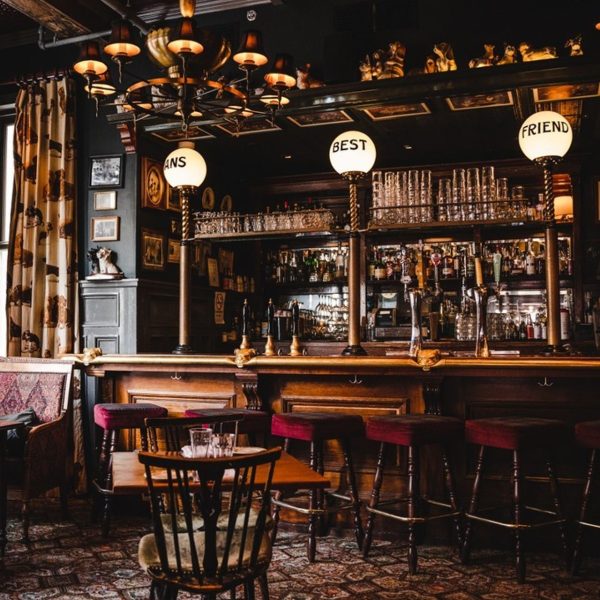 The second restaurant to which I give note is Parc, The Dandelion's neighbor (in two ways). While the restaurant is truly a minute's walk from The Dandelion, its cuisine is a close neighbor as well. Serving customers throughout the day, this restaurant is best known for its bistro-style French cuisine. Reflecting a typical French day in the life, Parc encourages its customers to stop outside for a Cafe au Lait, croissant, and the forever quintessential "bistro judging" of individuals passing by. Once the day has passed, Parc opens its heavy wooden doors once again to invite you and your closest friends to share a drink, steak, and my personal Parc favorite: pommes frites. With its name giving tribute to the green lawn it corners and its food giving tribute to the City of Lights, this restaurant is a Rittenhouse staple.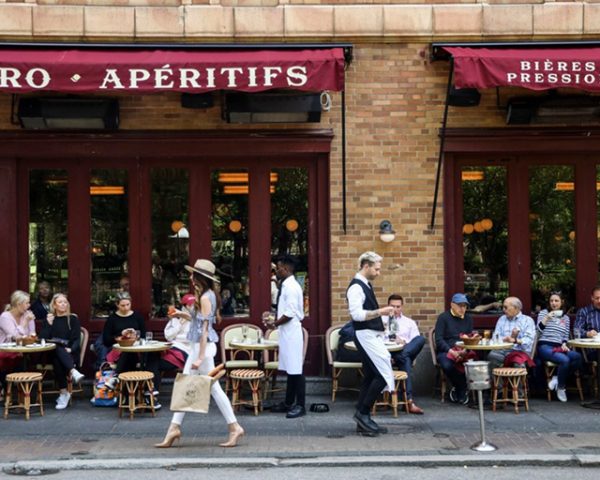 Continuing with our European cuisine tour, we reach Gran Caffe L'Aquila: a bustling food market – "The Gran Market" -, restaurant, and gelato establishment. Led by gelato champion Chef Stefano Busiani, this restaurant embodies Italian vibrance and hospitality at a lower cost than others restaurants on my list. You are no sooner seated at any one of the two floors inside, or an outside covered booth, when you are greeted by a charming waiter, happy to read you the specials or explain the varying regional differences of select parmesans. This notable experience does not limit itself to evening dining; rather, individuals seeking their four world class coffee blends or nationally deliverable gelato will also feel like they walked off Chestnut Street and into Abruzzo's regional capital: L'Aquila. 
My next addition to this list, The Love., is a partnership between Steven Starr and the culinary personality Aimee Olexy. Ms. Olexy has compelled herself to deliver hometown hospitality on a fine-dining scale, using The Love to explore her culinary passions. This restaurant sits only a minute away from Rittenhouse Park and the aforementioned The Dandelion. Unlike The Dandelion and other establishments listed above, The Love does not have regional fare or an ambiance it can rely on – for that reason, it must create its own. This restaurant goes far beyond what is expected of traditional American fare and uses advanced ingredients and cooking techniques to elevate homey classics: ginger-miso collard greens, the "Lovebird" fried chicken, or Parker House rolls served in a piping-hot skillet. Having dined here myself, I can confidently attest to the restaurant's name; you can surely feel The Love in every bite.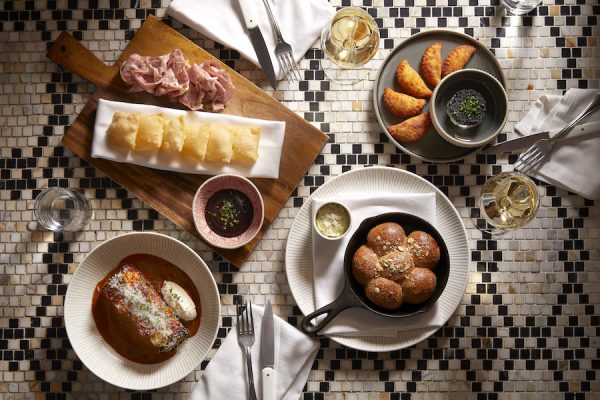 The final establishment to make my list is Vernick Food & Drink, which I would argue is the best restaurant in Philadelphia. Owned by Chef Greg Vernick and his wife, the couple serve their version of no-fuss American dining. The surprising thing about this cuisine is the sheer quality of the food you consume. I will likely accredit this quality to the ingredients sourced by Vernick and his wife, as well as the Chef's remarkable culinary experience. Vernick himself served as the lead chef for a number of global restaurants: Jean-Georges and Nougatine before opening his own establishment. This experience is perhaps why Vernick Food & Drink has received more accolades than other restaurants lining this renowned street: named "Best Overall Restaurant" in Philadelphia by my favorite food critic Craig LaBan. Vernick himself has been named "Best Chef" in the mid-Atlantic by the James Beard Foundation, and has a multitude of other magazine credits. Vernick Food & Drink has reinvented just that – food and drink – into items that you will remember for years to come. 
Whether you prefer proper British, French flair, cozy Italian, or elevated American, I invite you to take a culinary journey around the 'House.