REVISIT: Harriton High School "Walks Out" for Abortion Rights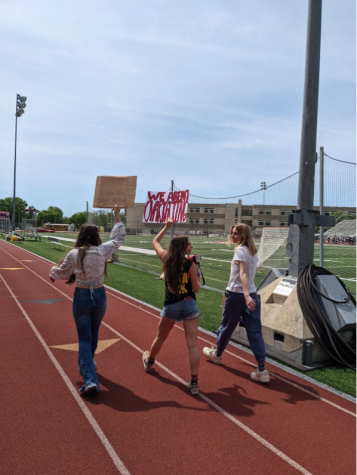 On March 18th, 2022 Harriton and Lower Merion students, in collaboration with the Generation Ratify movement, demonstrated at their respective schools for abortion rights. The Harriton demonstration was organized by then senior Everette Greenberg, members of S.A.G.E. (Students Advocating for Greater Equity) club, and other members of the Harriton community (notably Adené Buckley, Arielle Biran, and Katt Reynolds).
The Generation Ratify Movement, founded in 2019, is a youth-led movement with chapters all over the United States, with members who advocate for the ratification of the Constitution with the proposed Equal Rights Amendment. In their words, the group works to "build a coalition of young people across the country leading an intersectional feminist revolution that empowers and advocates for the full equality of young women, non-conforming, non-binary, femme, and Queer folx."
Specifically, the national walkout was in response to Justice Samuel Alito's Supreme Court majority draft decision that was leaked in May in a report by Politico. In the draft, Justice Alito explicitly stated, "we hold Roe and Casey must be overruled." Roe v. Wade and Planned Parenthood v. Casey are two landmark Supreme Court cases that ensure a right to abortion on a national scale. The report caused alarm for many people across the United States who feared their state would pass heavy abortion restrictions if, as Alito said, Roe and Casey were overturned. Since then, Roe vs. Wade was indeed officially overturned and at least 13 states which already had trigger laws, saw their abortion rights vanish overnight. For example, in Arkansas, the trigger law banned all abortions, except to save the life of a pregnant woman, and the penalty for an illegal abortion is up to 10 years in prison or a $100,000 fine.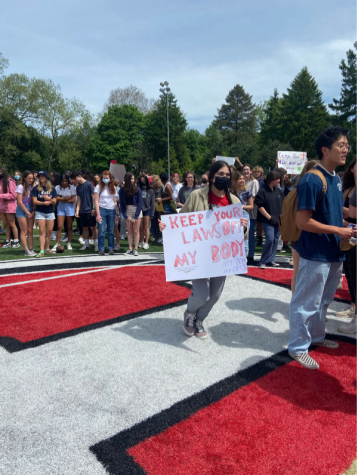 The release of this document comes at a crucial time for voters, as midterms are taking place at this very moment. These elections are exceedingly important, as the Supreme Court vote to overturn Roe and Casey did not ban abortion for the whole country; ultimately, a final decision about abortion rests with individual states and the decisions of those elected. In Pennsylvania, Governor Tom Wolf vowed that "abortion access in Pennsylvania will remain legal and safe as long as I am governor." Although Wolf's pledge is important, it does not mean much because his term is coming to an end. Pennsylvanians run the risk of electing Doug Mastriano, a pro-life election denier, who would allow Republican members of the legislature to pass laws outlawing abortion. 
The purpose of the high school walkouts was to spread awareness and inspire action for abortion rights. Many high schoolers are approaching the voting age quickly, and their votes are critical to the overall outcome. According to data from the 2016 census, young people under 24 still vote the least, with around 50% showing up to the polls; however, if more young people voted, they could prove to be a substantial voting block.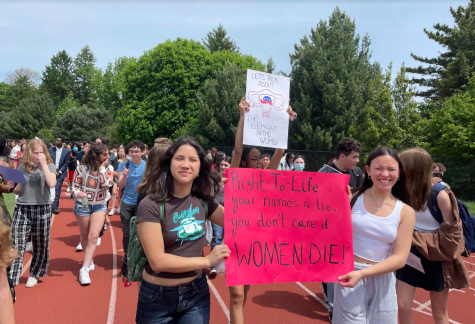 During the Harriton walkout, students first marched around the track while chanting popular pro-choice messages such as, "My Body! My Choice!", "Not the Church, Not the State, We must decide our fate", "Right-to-Life your name's a lie, you don't care if people die," and "What do we want? Choice! When do we want it? Now!" The students then met in the center of the field and listened to eloquent and powerful speeches from the protest's organizers. Everette Greenberg spoke about the go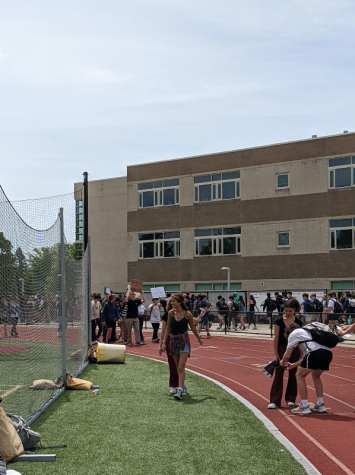 als of the Generation Ratify Movement and its connection to other women's issues like reproductive health. Adené Buckley delivered a poetic speech about her own experiences, which was seen as both powerful due to her emotional delivery, as well as uncomfortable for some, because of her use of biblical imagery. Katt Reynolds advocated for the inclusion of specific identities, such as racial and queer identities, in the movement. And I, Pauli Voelkel, spoke about the legal and ethical right to autonomy.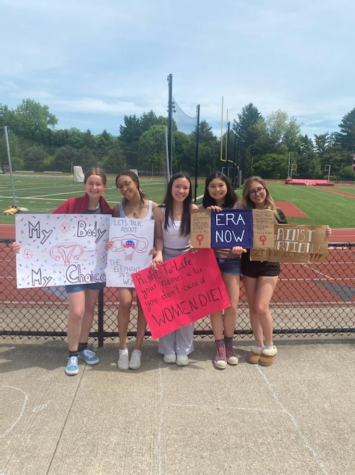 Overall, I would say that the walkout was a success. Students were able to express their support for the pro-choice cause and stand with other young people in protesting for something they believed in. I am most proud of the number of young activists that mobilized with their signs and posters, flooded our football field for the Generation Ratify cause, and were brave enough to demonstrate what they believe is right. Despite the past events discussed in this article, abortion is still a pressing and ever-changing issue. It is critically important that those elected in the upcoming midterm elections support abortion rights and fight for the will of the people.