Harriton Students Raise Nearly $40K for Cancer Research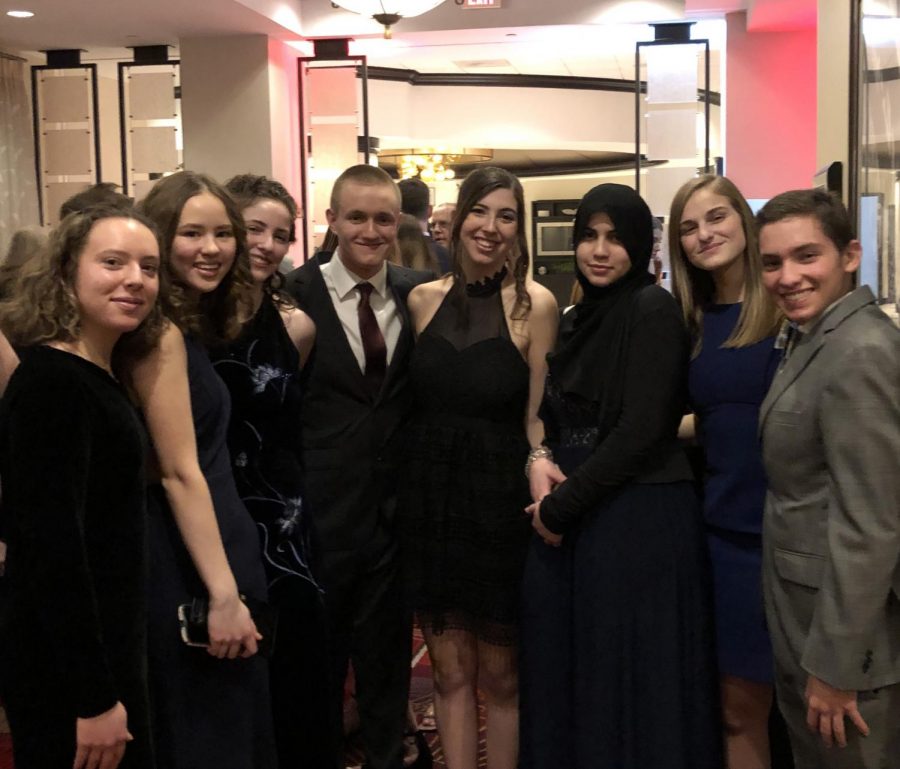 From January 31st through March 9th, 2019, a team of Harriton seniors raised over $39,900 as part of this year's Students of the Year campaign, surpassing their goal of $30,000.
Students of the Year is a nationwide annual fundraising competition for the Leukemia & Lymphoma Society (LLS), the world's largest non-profit dedicated to blood cancer. For seven weeks, high school students across the country race to raise the most money for research into blood cancers like leukemia and lymphoma.
Harriton's team celebrated its success with other competitors from the Philadelphia area at a grand-finale gala hosted at the Philadelphia Marriott West in Conshohocken on March 9th.
Team Harriton put on a number of community-based fundraisers to support their campaign, including charity dinners at California Pizza Kitchen and Iron Hill Brewery, and bundt cakes and custom t-shirt sales. Their greatest fundraising success, however, came from the 230 donations they received in response to 450 personalized email appeals.
Ayla Bleznak, captain of Harriton's LLS fundraising team, invited fellow senior Duncan Glew (who is executive editor of the Banner) to be her co-team captain this year because of his storied history with the LLS.
Glew was diagnosed with acute lymphoblastic leukemia in November 2012 when he was living in Seattle. He and his family eventually moved to Philadelphia "because there is really great medical care in Philly. And that set [off] this whole chain of events in Philly."
Glew's charity work for the LLS extends beyond Team Harriton's Students of the Year campaign this year. When he moved to Philadelphia, Glew came up with the idea to expand Big Climb, a fundraiser that originated in Seattle and raises roughly $3 million every year, to Philadelphia.
Big Climb participants climb 47 floors (1088 steps) to the top of the Cira Centre South building to support new cures for cancer. Since its inception in 2016, Big Climb Philly has raised over $850,000 for the LLS and is now entering its fourth year. You can register here.
Glew said, "When I moved here there were only three [Big Climbs in the country], including Seattle. So I came up with the idea to start a new one in Philly." Glew plans to work with LLS to expand Big Climb nationwide in the coming years.
Salma Mami, a member of Harriton's LLS, had only positive things to say about the Students of the Year campaign, despite Harriton's loss to a team from Agnes Irwin, which raised over $66,000. "I think over the seven weeks I learned a lot about communication, organization, and planning, all of which will help me in future endeavors. It was fun and rewarding, and that's what counts."
In total, Harriton and the 12 other teams that competed in this year's campaign raised over $367,000 in total, a record for the Philadelphia chapter of Students of the Year. According to the Leukemia and Lymphoma Society's homepage, the organization has operated for 70 years and invested more than $1.2 billion in cancer research during that time.
About the Writer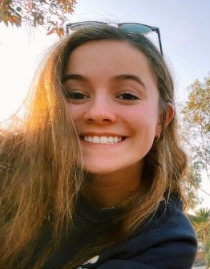 Goldie Beck, Executive Editor
Goldie Beck '21 is thrilled for another year as an Executive Editor of The Harriton Banner. Goldie started writing for The Banner in her Freshman year,...