Harriton FBLA's Interview With Todd Carmichael
Today, January 21st, the Future Business Leaders of America (FBLA) club launched its first-ever speaker series event. Club officers Goldie Beck and Neha Dhanwada will be interviewing La Colombe's co-founder and CEO, Todd Carmichael, to discuss his path as an entrepreneur, world-class traveler, and philanthropist, among many other titles.
Carmichael launched the first La Colombe cafe in Fishtown, Philadelphia, in 1994. Since then, he has accomplished many feats, from inventing La Colombe's famous "Draft Latte" to becoming the first American to cross Antarctica solo on foot.
FBLA is hosting this one-hour event through Zoom at 3:30 PM today, and those who wish to attend must register online through this link. For registered attendees, FBLA will conduct a draft latte raffle after the meeting. There is also a fifteen-minute Q and A for the audience.
Harriton FBLA club's mission is to inspire the next generation of entrepreneurs and leaders. Columbia University's Professor Forkner founded FBLA in 1937, and the organization "bring[s] business and education together in a positive working relationship through innovative leadership and career development programs."
The Harriton FBLA team is excited for the future of their new speaker series. Over the next few months, the officers will continue to host business pioneers such as Todd Carmichael to inspire students to pursue their dreams and positively impact their communities along the way.
About the Writer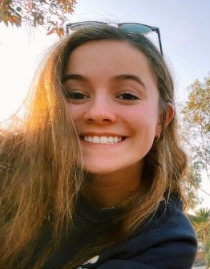 Goldie Beck, Executive Editor
Goldie Beck is excited to serve as an Executive Editor for The Harriton Banner. When not writing and editing, Goldie hosts her HarritonTV series Herd It...