Jeff Bezos Steps Down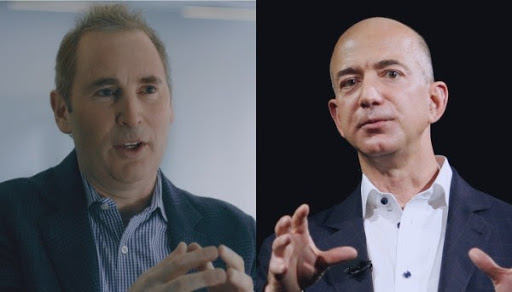 Jeff Bezos has shaped our lives in ways that no one could have imagined. He created a company that has changed the trend of shopping and changed our lives. We no longer need to leave the house to order food, gifts, or clothing. Amazon's partnership with Whole Foods means that all we have to do to get our shopping is pick it up from our door or the store. On top of that, Bezos created AWS, Amazon's cloud computing platform, and Amazon Video.
The effects of Jeff Bezos's ventures have forever changed shopping habits, but Jeff Bezos announced that he is stepping down from the position of CEO at Amazon. His leave raises the question of how Amazon will progress without him as CEO. He has led the company to its height, with its value at 1.7 trillion dollars, which is not that far off from Apple, which reached over two trillion dollars, but it has been around much longer than Amazon (if you do not consider the bookstore).
Bezos, similarly to Bob Iger (mentioned in an earlier article about the new Disney CEO), is not leaving Amazon but rather moving to the executive chairman. Andy Jassy will be taking the reins of Amazon. He is the chief executive officer of Amazon's cloud computing division. 
Andy Jassy has been at Amazon for 24 years. Jassy joined Amazon three years after it started in 1997. He joined the day after he took his last exam at Harvard. He began in marketing and then moved up the ranks, introducing music into the Amazon portfolio. 
Unlike Iger, Bezos is making this power change a gradual one: it will occur at the start of the third quarter in early July.
The funny thing is that Bezos does not need to work anymore with his net worth at $188 billion! He could retire and live lifetimes upon lifetimes before he can make a dent in his money. Bezos says he wants to still work in the company "to focus my energies and attention on new products and early initiatives."
Jassy has been working a lot with Bezos on cloud computing. So, Jassy's job is not changing drastically. Instead, Jassy is adapting what he is doing to extend to leading all of Amazon. Bezos will remain the biggest shareholder in Amazon with 10.6%, and this shift gives him time to focus on other aspects of the company and his personal life.
It is hard to tell whether this change in position will benefit the company and its customers. Bezos led the company to what it is today and to make it such a large part of the lives of millions, so the reigns that Jassy is taking on is no small feat.