Boys Swimming Season Preview: An Interview with Senior Captain Nick Anstadt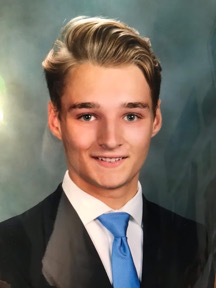 December 7, 2017 • 307 views
Hang on for a minute...we're trying to find some more stories you might like.
Last year, the boy's swimming team came out of a long slump and came out with a fair number of victories. This year, they will look to seniors Anthony Borgese, Devin McClain, Ellison Greenhalgh, and lastly Nick. Nick has been a member of the Diving and Swimming team for four years. When he started out, as a freshman, they lacked competitive nature and strong leadership. Coach Stoloski and Coach Hagan will look to capitalize on veteran talent.
Banner: Hey Nick, thanks for speaking with us.
Nick: Happy to speak with you guys.
Banner: What are your thoughts on Coach Stoloski and Coach Hagan? How do they prepare your team year after year?
Nick: I think they are both great coaches and they both do a great job of running a difficult but very effective practice. Very early in the season, the coaches help the swimmers decide if they are a sprinter or a distance swimmer. After this, they put us together based on our strengths and give us a practice routine specific to what we swim.
Banner: When did you start Swimming competitively? Do you think a lot of people on the team have been playing the sport for a long period of time?
Nick: I personally have been swimming competitively since I was about 6. I think most of the team has not been swimming competitively before High School, although, most of the athletes have progressed a lot and are a good fit for the team.
Banner: Thanks for speaking with us Nick. Have a good season.
Nick: Make sure to come out and support us this season at our home meets at LM!