Restaurant of the Week: Flip and Bailey's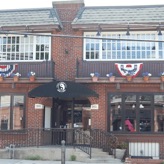 Hang on for a minute...we're trying to find some more stories you might like.
Out of the hundreds of restaurants here on the Main Line, there is one where I frequently find myself indulging on delicious food.
Located in Bryn Mawr is a neighborhood bar and grill known as Flip and Bailey's. Flip and Bailey's is an all-American restaurant with a wide variety of food scattered across the menu. They have delicious appetizers that are perfect for a small meal, and mouthwatering main dishes that are sure to fill you up.
My absolute favorite appetizer on the menu is the Buffalo Chicken Spring Rolls. Imagine Buffalo chicken wrapped up in a rice paper, pan-fried, and dipped into a blue-cheese sauce: absolutely delectable!
Another one of my favorite appetizers is perfect for game day: Wings! Flip and Bailey's offers garlic parmesan, sweet Thai chili, dry spice rub, Buffalo, or hot wings, all of which come with the necessary side of celery and blue cheese dip.
Flip and Bailey's offers a wide assortment of main dishes to satisfy anybody's cravings. I have definitely had my fair share of items on the menu; however, my favorite main dishes by far are the Certified Angus Burgers and the Bailey's Grilled Cheese.
There are four types of burgers: the Classic, Breakfast, Southwest and Bailey's Burger. If none of these are exactly what you want, you can also build your own.
The Bailey's Grilled Cheese was the first item I had ever had from the menu, and it is outstanding. The classic sandwich combines four types of cheese, as well as bacon on top of sourdough bread. Of course it is also served with a side of tomato bisque, known as fancy soup.
Flip and Bailey's has a little something for everyone. So next time your stomach is clamoring for a tasty meal, head on over to this favorite neighborhood hangout. Stop by at: 900 Conestoga Road, Bryn Mawr, PA 19010